Premier Online Casinos for Australian Players
The Australian gaming market is brimming with top-tier online casinos, making it vital to conduct comprehensive research. Our team of professionals at OnlineGamblingAus has scrupulously selected the best online platforms for an exceptional Evolution experience.
Evolution: The History of An iGaming Software Titan
Expanding on the history of Evolution, the pioneering company behind live online casino games, its remarkable journey began in 2006 in Latvia, a period when the concept of live online casino games was relatively unheard of. The idea was considered too audacious by many, yet, undeterred by scepticism, the founders forged ahead with their groundbreaking concept. They began by providing live blackjack and roulette tables, a then-novel approach that set the stage for their eventual specialisation in live casino shows.
Early Growth & Expansion
Despite the challenging initial reception, Evolution demonstrated swift progress. Within three years, by 2009, their flagship production studios in Riga had to quadruple in size due to soaring demand. The growth was further fueled by strategic partnerships with major online casinos in Europe, such as 888, Ladbrokes, and SkyBet.
Stepping onto the Global Stage
Evolution's success story didn't stop at the European borders. In 2010, the demand had grown so exponentially that the Riga studio had to expand again. This was the catalyst that transitioned Evolution from a primarily European brand to a global entity. They began building production studios in different countries, marking their transition to a worldwide brand.
One of the key milestones in Evolution's journey was the establishment of a substantial live studio in Malta in 2014. At the time, it was the largest studio of its kind. The company continued its expansion in Malta, subsequently moving to an even larger location. This growth was a testament to the company's continued success and constant ambition for further growth. Moreover, they spread their wings to other regions as well, setting up studios in Belgium, Romania, and even reaching the shores of the United States.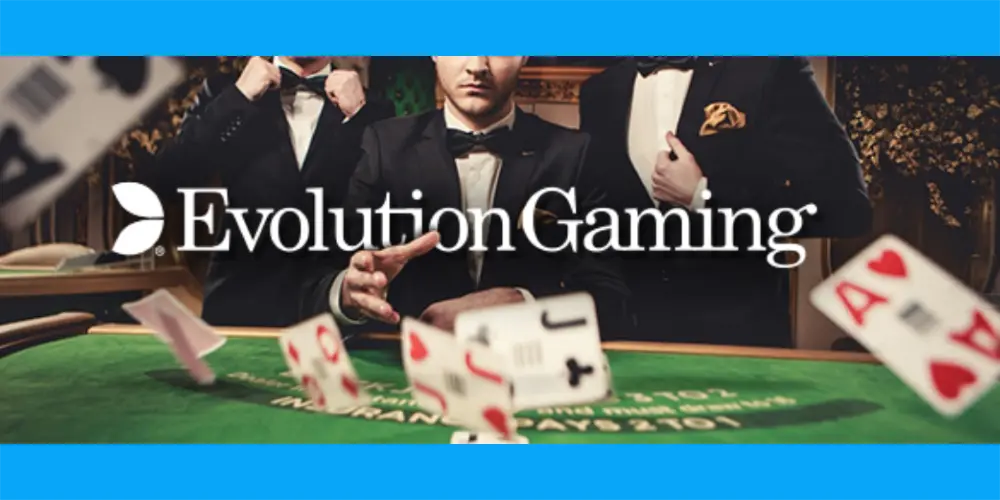 Listing on the Nasdaq & Public Trading
A significant leap for Evolution came in 2015 when the company was listed on the Nasdaq, one of the most prestigious stock exchanges globally. This move added to the company's credibility and attracted public attention and investment. Two years later, in 2017, Evolution transitioned to a publicly traded company on Stockholm's Nasdaq.
Unique Offerings & Quality Standards
In addition to its live games and dealers, Evolution's unique offerings contributed to its solid position at the top of the live dealer food chain. For instance, the company ensured all its live games were instant-play options, requiring no downloads, and were compatible with mobile devices. Moreover, they also worked in synergy with other software providers to provide diverse gaming options.
Quality and customer experience have always been at the forefront of Evolution's mission. They have ensured that their dealers are fluent in English and maintain a high level of professionalism, which has been a distinguishing factor in their live dealer games.
An Impressive Array of Live Games
Today, Evolution offers a wide array of live games, ranging from Blackjack, Baccarat, Casino Hold'em, Three Card Poker, and Roulette to Caribbean Stud Poker and Dream Catcher. Each game is designed with meticulous attention to detail, providing an immersive and engaging gaming experience.
Evolution's history stands as an inspiring testament to the power of innovation, perseverance, and the courage to follow an untrodden path. Even today, they continue to lead the way in the realm of live online casino games, pushing boundaries, and setting new standards in the industry.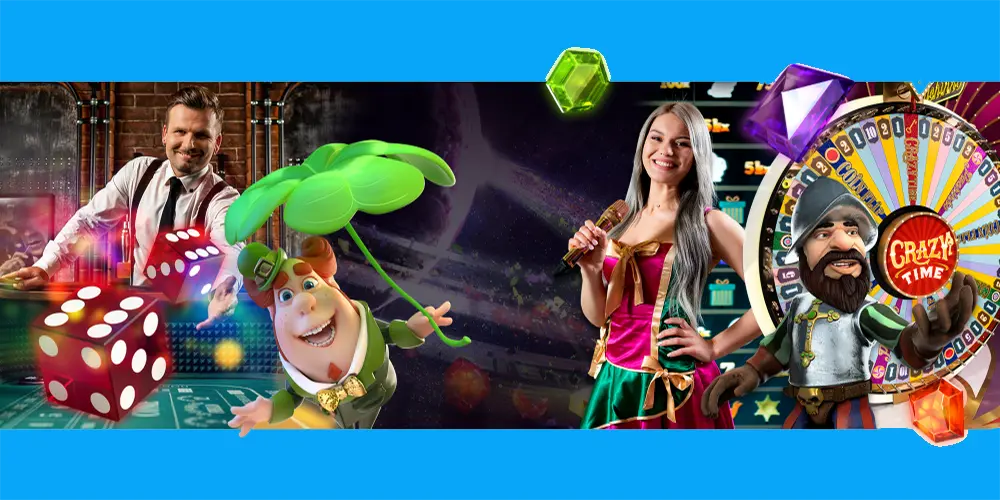 Notable Titles in the Evolution Portfolio
Evolution's expansive portfolio boasts a plethora of games, each offering unique gaming experiences. Here's a glimpse into some of their most popular titles.
Roulette & Lightning Roulette
Evolution offers an outstanding live roulette experience, complete with professional dealers and tiptop streaming quality. With various versions like Immersive Roulette, Lightning Roulette, and French Roulette, players are spoilt for choice. The game has a wide betting range, generally from $1 to $10,000, and a favourable RTP of 97.30%.
Evolution's Lightning Roulette has revolutionised the traditional game of Roulette by introducing the elements of Lucky Payouts, Lucky Numbers, and generous multipliers. Recognised for its glamorous and futuristic setting, Lightning Roulette delivers an unparalleled gaming experience that remains one of the most popular live table games by Evolution to date.
Its extensive wagering limits accommodate all types of budgets, while its thrilling dynamics, combined with unlimited seating and high-quality video stream, make Lightning Roulette an irresistible choice for roulette enthusiasts.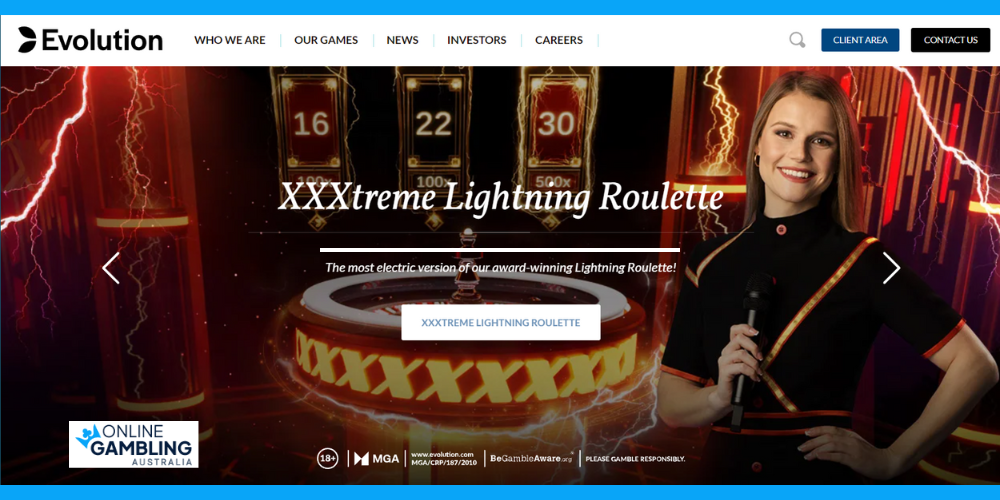 Crazy Time
Crazy Time, a product of Evolution's innovation, has completely transformed the landscape of live casino games. The game, renowned for its dynamic aesthetics and interactive components, delivers a vivid, circus-like experience to punters. From engaging hosts to cutting-edge RNG elements and substantial multipliers, Crazy Time provides a riveting gaming journey. Its meticulous attention to detail and the balance it strikes between strategy and enjoyment have made it a standout choice among casino-goers.
Dream Catcher
Evolution's Dream Catcher marked a major milestone in live games, offering an appealing combination of simplicity and excitement. As the inaugural game in the lucky wheel live casino genre, it paved the way for other successful titles. The game's easy access, brisk pace, and the opportunity to earn handsome rewards have made it a favourite amongst casino players. The influence of Dream Catcher is visible in the popularity of the genre, with many considering it the spark that ignited the live casino game show revolution.
Live Blackjack
Live Blackjack is one of Evolution's flagship games, with multiple versions like Infinite Blackjack, Grand VIP Blackjack, and Blackjack Party. With a high RTP of 99.28%, players are drawn to its immersive nature and interaction with professional dealers. The minimum bet typically starts at $1, with the maximum reaching up to $10,000, depending on the variant and casino.
Monopoly Live
Monopoly Live is a unique fusion of a money wheel game and the classic Monopoly board game. The game features augmented reality, 3D casino bonus rounds, and a live host. It's an engaging, interactive experience that sets it apart from other live casino games. The RTP varies from 91.30% to 96.23% depending on the betting option chosen.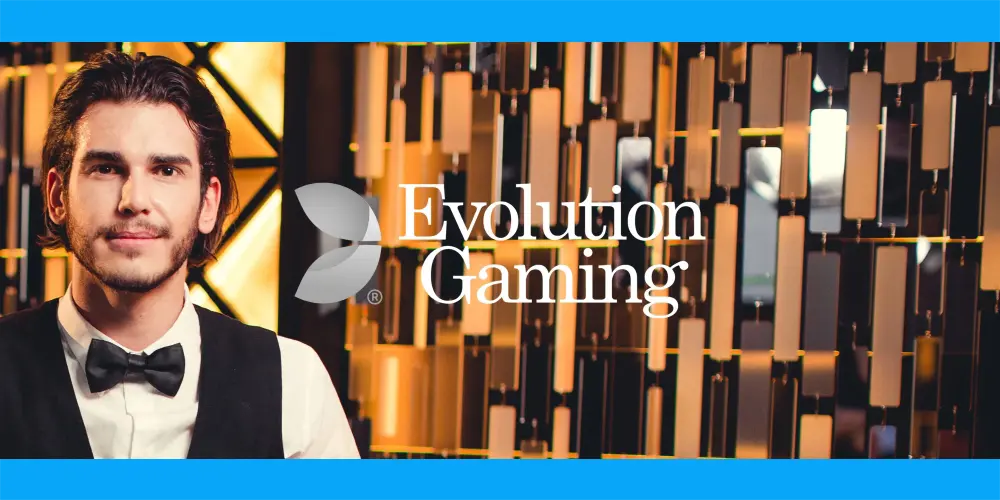 Evolution's Cutting-Edge Technology
At the core of Evolution's success is their innovative technology which guarantees a seamless and immersive gaming experience. Let's delve into the key aspects of their technology that set them apart in the industry.
High-Definition Streaming
Evolution utilises HD video streaming technology to offer players a real-time casino experience. This technology ensures the highest video quality and minimum latency, making players feel as though they are in a physical casino.
Multi-Camera Setups
In games such as roulette and baccarat, Evolution employs multiple cameras to capture various angles of the gameplay. This feature enriches the gaming experience, providing players with a detailed and comprehensive view of the game.
Interactive User Interface
Evolution's user interface is intuitive and user-friendly. It allows players to easily navigate through game options, place bets, interact with live dealers and other players, and access game statistics and history.
Multi-Game Play
One of Evolution's distinctive features is its multi-game functionality. With this technology, players can play up to four live dealer games simultaneously on the same screen, enhancing the excitement and thrill of the gaming experience.
Mobile Compatibility
Evolution has put significant effort into optimising its games for mobile platforms. Regardless of the operating system—be it iOS or Android—Evolution's games are perfectly optimised for mobile devices, allowing players to enjoy their favourite games on the go.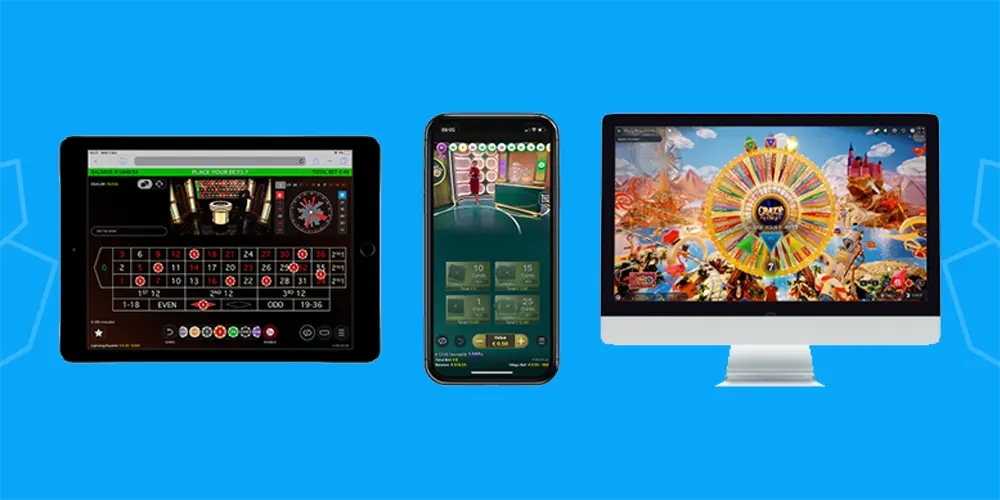 Live Dealers at Evolution
The live dealers at Evolution are a significant factor in the authentic casino experience they provide. With excellent command over English and professional demeanour, these dealers engage players, creating an immersive gaming environment that's difficult to replicate.
Dealer Interaction
One of the striking features of Evolution is the level of interaction players can have with the dealers. They maintain a friendly and professional conversation with players, even recognising returning players, which adds a personal touch to the gaming experience.
Expansion & Acquisitions by Evolution
Evolution's journey to becoming a global leader in the iGaming industry has been marked by strategic acquisitions of other software companies. These takeovers have allowed Evolution to broaden its range of offerings and solidify its dominance in the market.
NetEnt
In 2020, Evolution completed a significant acquisition of NetEnt, a Swedish online gaming solutions provider. This merger consolidated Evolution's position as a leader in the online casino space. It also helped to diversify its game portfolio by adding high-quality pokies and other RNG games provided by NetEnt.
Red Tiger Gaming
As part of the NetEnt acquisition, Evolution also gained control over Red Tiger Gaming. Founded in 2014, Red Tiger has quickly established a strong presence in the industry with its engaging pokies and innovative features. This acquisition allowed Evolution to further enhance its pokies offering with popular titles like 'Gonzo's Quest Megaways' and 'Piggy Riches Megaways'.
Big Time Gaming
In 2021, Evolution acquired Big Time Gaming, an Australian software company renowned for its innovative pokies. Big Time Gaming is the mastermind behind the ground-breaking 'Megaways' mechanic, which has revolutionised the pokies genre by offering up to 117,649 ways to win. This acquisition bolstered Evolution's portfolio with exciting and unique pokies options.
Ezugi
Evolution purchased Ezugi in 2018, a live dealer gaming provider. This strategic move allowed Evolution to expand its geographical reach and boost its product portfolio with additional live dealer games and other gaming solutions.
Through these acquisitions, Evolution has continued to build on its strong market position, consistently offering an enhanced gaming experience to players worldwide.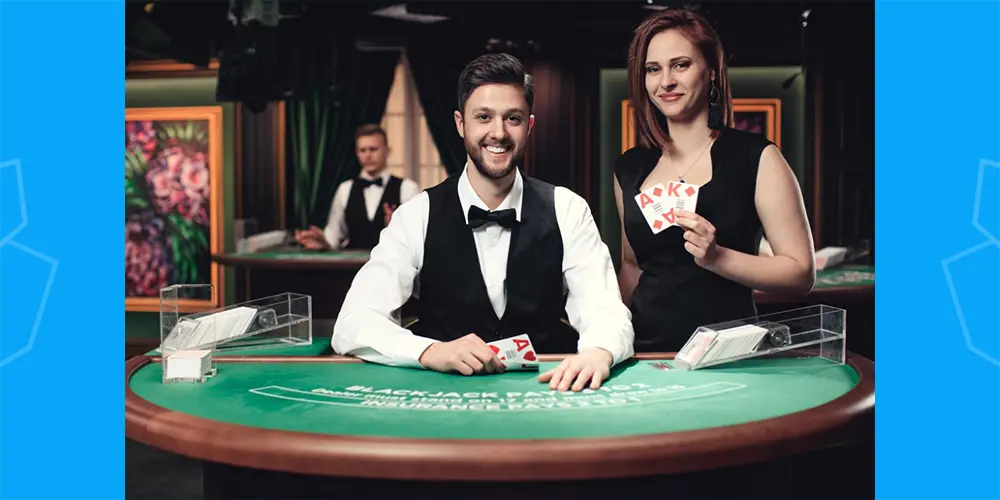 Experience the Vast Universe of Evolution
With a vast game portfolio, state-of-the-art technology, and professional live dealers, Evolution has cemented its position as a leader in the live dealer gaming industry. Whether it's the thrilling Live Blackjack or the strategic game of poker, Evolution provides an unmatched gaming experience.
For those seeking the thrill of a real casino from the comfort of their homes, Evolution is the answer.
Why Choose to Play Live Games by Evolution?
Evolution Live Games have transformed the online casino experience by seamlessly merging the thrill of land-based gaming with the convenience of digital play. Live games such as Lightning Baccarat offer real-time interaction with professional dealers, high-quality video streams, and sophisticated studios that replicate the casino ambience.
With a wide range of games, from traditional table games to immersive game shows, Evolution ensures there's something for every player. Their games not only cater to seasoned punters seeking the authentic casino feel but also to beginners seeking easy-to-play, engaging games. The unique blend of immersive gaming, diverse game library, and innovative features makes Evolution Live Games an unmissable treat in the world of online gaming.
Pros & Cons of Evolution
While Evolution is undoubtedly a pioneer and titan in the iGaming industry, it's not without its downsides. Understanding both the strengths and weaknesses of Evolution's offerings is crucial for players to make informed decisions when choosing their gaming software providers.
Pros
A broad variety of games with multiple variations
Impeccable video streaming quality
Professional and engaging live dealers
Robust mobile platform supporting both iOS and Android devices
Multi-game functionality, allowing play of up to four games simultaneously
Cons
Mostly focussed on the European market, although expanding globally
A player might require a high-speed internet connection for an optimal experience
Frequently asked questions
How secure is Evolution for online gambling?
Evolution places a high emphasis on security. They utilise advanced SSL encryption technology to safeguard the personal and financial details of the players. Their games are also regularly audited for fairness, and they hold several reputable licences, which indicates a high level of security and integrity.
Can I interact with the dealers during the games?
Yes, you can. One of the standout features of Evolution's platform is the ability to interact with live dealers and other players through a chat function. This makes the gaming experience more immersive and social.
What are the system requirements for playing Evolution games?
The great thing about Evolution's platform is that it doesn't require any specific system requirements. As long as you have a stable internet connection and a device capable of streaming high-definition videos (desktop, laptop, or mobile device), you can enjoy their games.
How does the live dealer technology work in Evolution games?
Evolution's live dealer technology involves streaming live games directly from their studios in high definition. The games are run by professional human dealers in real time. Players can place their bets, communicate with the dealers and even with other players through a chat feature, all from the comfort of their home. This immersive technology creates a truly engaging and realistic casino experience.
What types of games can I play at Evolution Casinos?
Evolution casinos offer a wide range of live games, including various forms of Roulette, Blackjack, Baccarat, and Poker. They also feature unique live game shows like Crazy Time, Dream Catcher, and Lightning Roulette that bring a novel twist to the traditional casino offerings.
Are Evolution's live dealers professionally trained?
Absolutely, all of Evolution's live dealers undergo rigorous professional training to ensure they deliver top-notch services. They handle games proficiently, engage players effectively, and even speak multiple languages to cater to an international audience.
Can I play Evolution Live games on my mobile devices?
Yes, Evolution's platform is designed to be mobile-friendly. You can enjoy their games on various mobile devices, including tablets and smartphones, without compromising the quality or the gaming experience. This makes it easy to play whenever and wherever suits you best.