The Best Australian Online Casinos Featuring BTG Pokies
Navigating the vast ocean of online casinos can be a daunting task for any player, even more so when one is seeking high-quality, trusted platforms. Therefore, our team of seasoned professionals has rigorously curated a list of the finest online casinos for Australian players, all of which feature Big Time Gaming's spectacular range of pokies.
A Brief Introduction to Big Time Gaming
Founded in 2011 by Nik Robinson, an industry veteran, Big Time Gaming (BTG) initially set up shop in Sydney, Australia. Since then, the company has experienced considerable growth, with its imprint now stretching far beyond its original confines. BTG still proudly operates out of Sydney, symbolising its Australian roots and the humble beginnings from which it sprung.
In a significant industry move, BTG was acquired by Evolution in 2021, one of the leading giants in the gaming industry. Despite the acquisition, BTG continues to operate under its own brand, upholding its strong reputation as an innovator and creator of high-quality online pokies. This partnership with Evolution has enhanced BTG's global presence and reach, further establishing its place in the gaming industry.
Their games continue to impress players worldwide with outstanding graphics, captivating sound effects, and engrossing gameplay mechanics. The influence of BTG, backed by Evolution's industry dominance, signifies an exciting future for online gaming, particularly for those who enjoy expertly designed pokies.
The BTG Pokies Portfolio
The Big Time Gaming portfolio is a stunning collection of innovative pokies, many of which employ the patented Megaways mechanic. This unique system, utilised in popular titles like Bonanza and Extra Chilli, gives players thousands of ways to win, increasing the thrill of every spin.
Exploring the Power of Big Time Gaming's Software
BTG leverages state-of-the-art HTML5 technology in the creation of its diverse game portfolio. This technology ensures that their casino games are fully compatible across various platforms, offering players the freedom to enjoy their favourite pokies on a range of devices, including both pc and mobile. BTG's unified API system further underscores its tech-savvy approach.
This system allows for seamless and quick integration of their games into an online casino's existing portfolio, proving their commitment to providing efficient, accessible gaming solutions to all.
The Innovative Mechanics Behind BTG Pokies
Big Time Gaming is renowned for pushing the boundaries of online pokie design. Their innovative mechanics have truly transformed the online pokies landscape. Unique features like the Megaways engine and the Reel Adventure mechanic exemplify BTG's pioneering spirit. They continually redefine the player's expectations, enhancing both the fun and potential wins of their immersive games.
The Megaways Mechanic
What truly catapulted Big Time Gaming into the upper echelons of the gaming industry was their revolutionary Megaways mechanic. This innovative system, for which BTG holds a patent, dramatically expanded the ways players could win, offering up to 117,649 ways in a single spin. The Megaways system operates by dynamically changing the number of symbols on each reel during every spin, thereby ensuring a unique gameplay experience with each round.
The 1st Introduction Of the Megaways Mechanic
The first Megaways mechanic was in the Dragon Born Megaways game in 2016. However, the system truly hit its stride with the release of Bonanza Megaways, BTG's second Megaways pokie. This game became a phenomenal success and firmly established Big Time Gaming as a key player in the industry, making the BTG brand synonymous with groundbreaking online pokies.
The Massive Success Of the Megaways Mechanic
BTG began licensing this game-changing system to other software providers. This decision enabled the broad adoption of the Megaways mechanic across the industry, further cementing BTG's reputation as a thought leader and innovator in online gaming.
The Feature Drop Mechanic
Debuted in the White Rabbit Megaways pokie, the Feature Drop mechanic allows players to buy the bonus feature at any time. This adds an extra layer of strategy to the gameplay and increases the potential for high rewards.
Betting & Winning Potential in BTG Pokies
One of the hallmarks of Big Time Gaming pokies is the versatility they offer in terms of betting limits and winning opportunities. These games cater admirably to both casual players with conservative wagers and high-rollers chasing substantial wins. As a result, BTG pokies bring an electrifying atmosphere, as each spin could potentially lead to a significant payout.
Betting Range & RTP: The betting range in BTG pokies generally starts from as low as 0.01 coins per spin, scaling up to a maximum of 400 coins per spin. The Return to Player (RTP) percentage, is a measure of the expected return over many plays, which typically lies in the competitive region of 96%.
Maximum Win Potential: One of the key attractions of BTG pokies is the significant max win potential. With multipliers and casino bonus features, players have the opportunity to win up to 20,000 times their stake in certain games.
Notable Pokies by Big Time Gaming
Over the years, Big Time Gaming has curated an impressive portfolio of pokies, each boasting unique themes, innovative mechanics, and rewarding features. The offerings from BTG are diverse, spanning various themes and gameplay styles to cater to a wide array of player preferences. Let us explore some of their most popular ones.
Bonanza Megaways
One of the most well-known pokies in the BTG lineup, Bonanza Megaways, introduced the revolutionary Megaways mechanic to the world. Set in a gold mine, the game allows up to 117,649 ways to win. Along with its exceptional graphics and engaging gameplay, it features a high RTP and enticing bonus features, making it a favourite among pokies enthusiasts.
Extra Chilli Megaways
Extra Chilli Megaways offers a spicy twist to the standard pokie experience. Incorporating the Megaways mechanic, the game provides up to 117,649 ways to win. Its vibrant Mexican market theme, coupled with high volatility and an enticing RTP, makes it a tantalising option for players seeking a high-octane gaming experience.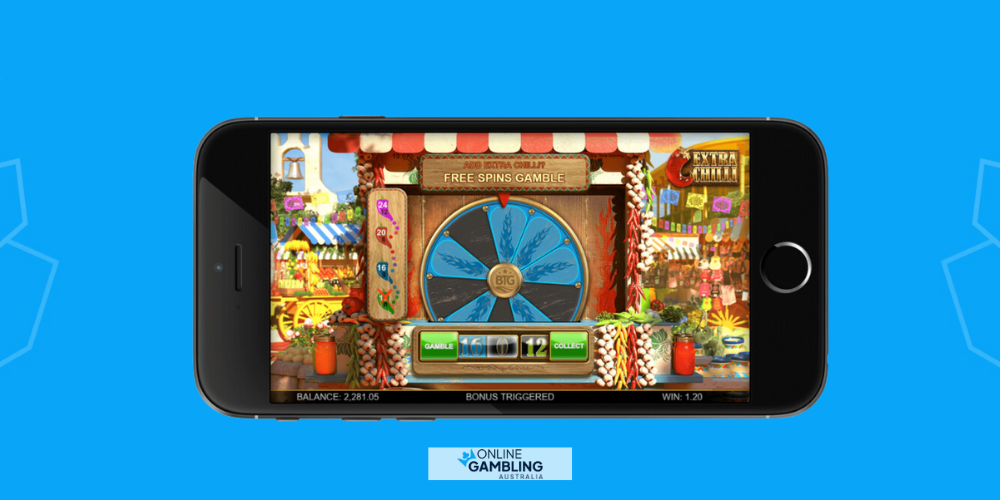 White Rabbit Megaways
White Rabbit Megaways takes players down the rabbit hole into the world of Alice in Wonderland. Besides the unique theme and stunning graphics, it stands out for its Feature Drop mechanic, allowing players to buy into the bonus round directly. Offering up to 248,832 ways to win, it adds an extra layer of excitement to every spin.
Who Wants to Be a Millionaire Megaways
Inspired by the famous TV show, Who Wants to Be a Millionaire Megaways brings the thrill of the hot seat to the pokie experience. In addition to the Megaways mechanic offering up to 117,649 ways to win, it features a unique bonus round with free spins and an increasing multiplier that can result in substantial payouts.
Monopoly Megaways
Monopoly Megaways combines the iconic board game with the thrills of online pokies. With up to 117,649 ways to win, the game features Reel Adventure mechanics that allow players to buy properties and collect utilities and train stations during gameplay. The integration of the board game elements adds a strategic aspect to the game, providing a truly unique gaming experience.
These pokies exemplify Big Time Gaming's commitment to innovative, high-quality gaming experiences. They each offer a distinct theme and gameplay style, ensuring there's a BTG pokie to suit every player's preferences.
Over the Moon
The latest addition to the BTG collection. Over the Moon transports players into outer space with their cosmic-themed pokie. With the game's innovative mechanics, including rockets and meteor prizes, and up to 117,649 Megaways to win, players can experience an interstellar journey packed with thrilling features and substantial winning opportunities.
The game also incorporates unique bonus rounds, Free Spins and Enhanced Free Spins, further magnifying its winning potential. With the addition of the Bonus Buy and Win Exchange options, Over the Moon provides players with an adrenaline-fuelled gaming experience that's truly out of this world.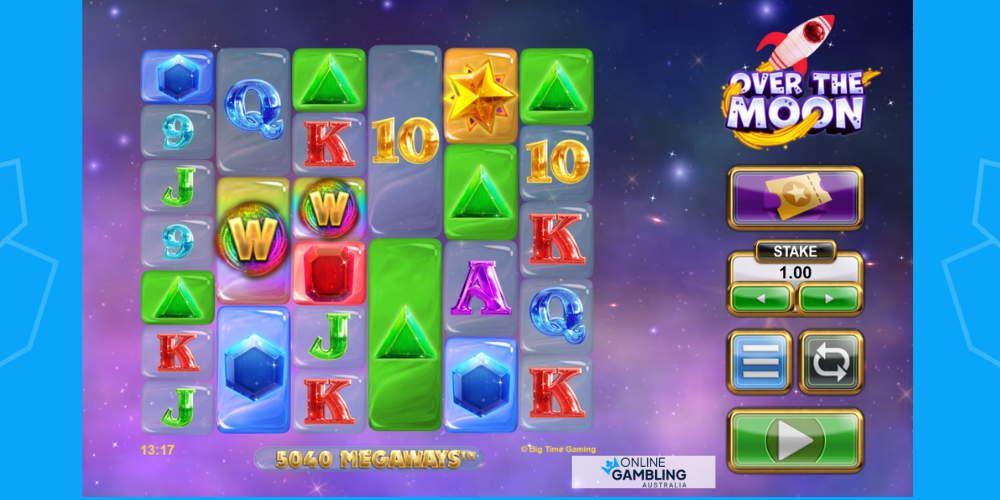 Immerse Yourself in the Exhilarating World of BTG!
Big Time Gaming has effectively rewritten the rule book for online pokies, providing players with a unique, thrilling gaming experience. With every spin on a BTG pokie, players are not just chasing hefty wins; they're participating in a gaming revolution. As you embark on your BTG adventure, remember that every spin carries the hallmark of quality and innovation that is quintessentially Big Time Gaming.
Why Choose Big Time Gaming Pokies
Choosing Big Time Gaming pokies is not merely about the thrill of spinning the reels. It's about embarking on an adventure filled with innovation, exceptional gaming mechanics, and substantial win potential.
Innovation & Quality: BTG's continual push for innovation, coupled with its commitment to delivering high-quality, immersive games, ensures an unmatched pokie experience for all players.
Winning Opportunities: With the integration of features like Megaways and Feature Drop, BTG pokies offer increased winning chances and substantial rewards, making every game a potentially lucrative venture.
Pros & Cons of BTG
Just like any other game provider, Big Time Gaming has its strengths and weaknesses. Let's delve into the various advantages and disadvantages of this esteemed provider.
Pros
Innovative game mechanics
High-quality graphics and sound
Wide variety of themes
High volatility for potential big wins
Mobile-friendly games
Holds trusted regulatory licences
Cons
High game volatility may not suit all players
Smaller game selection compared to larger providers
Game complexity may deter traditional players
Some may find betting limits restrictive
Frequently asked questions
Who is Big Time Gaming?
Big Time Gaming is a software development company that has made a significant impact in the online casino industry, particularly with its innovative pokie designs. They're the creators behind the Megaways mechanic and a variety of popular online pokies.
How secure is Big Time Gaming software?
Big Time Gaming is licensed by several top-tier authorities, including the UK Gambling Commission and the Alderney Gambling Control Commission. This ensures that their games are secure, fair, and trustworthy.
Can I play BTG pokies for free?
Yes, many online casinos that host BTG games allow players to try out the pokies for free in a demo mode. This gives players a chance to familiarise themselves with the game's mechanics before betting real money.
Do BTG games offer bonus features?
Yes, BTG pokies often come with a variety of bonus features. These can include free spins, multipliers, wilds, scatters, and their unique Megaways mechanic. Some pokies even offer a bonus buy feature, allowing direct entry to the bonus round.
How can I improve my winning chances on BTG pokies?
Understanding the game's mechanics, features, and paytable can help players develop effective betting strategies. Also, utilising features like the Bonus Buy (if available and within budget) can enhance the gameplay and potentially increase winning chances.
What devices can I play BTG pokies on?
Thanks to BTG's use of HTML5 technology, their pokies are compatible with a wide range of devices. You can play them on desktop computers, laptops, tablets, and mobile phones.
What kind of themes do BTG pokies offer?
BTG pokies feature a diverse range of themes to suit all player preferences. From intergalactic explorations to popular television show tie-ins, there is a BTG pokie for every player's taste.