Real Money Baccarat Game
Playing Baccarat online games for real money offers an authentic and thrilling casino experience for Aussie gamblers. As a classic card game, Baccarat has transitioned seamlessly to the digital realm, providing players with various options to enjoy the excitement and potentially win significant rewards.
Unlike other table games such as Blackjack online, Baccarat is a game purely based on luck. Engaging in online baccarat real money creates an unmatched adrenaline rush for real Aussie gamblers.
Play Free Baccarat Online
If you're not quite ready to dive into real money games, don't worry! You can also enjoy playing free baccarat online right here. Our free baccarat online game provides an excellent opportunity for Aussie players to learn the ropes, develop strategies, and practice their skills before taking on real money challenges. We have made it simple for you to access a free online Baccarat game, below. Enjoy!
How to Play Baccarat Online?
Baccarat online is an intriguing and popular card game that is both simple to play and challenging to master. The first thing you do is pick the best online casino to play this casino game.
The primary goal for Baccarat is to get as close to the number "9" as possible using the value of the cards in your hand. The game is played between the player's hand and the dealer's hand, also known as the banker's hand.
Interestingly, as a player, you can choose to bet on the player's hand, the dealer's hand, or a tie. One of the main appeals of baccarat is that you don't need to understand all the rules to enjoy the game, as the dealer will handle the gameplay, and you just need to wait for the outcome.
Understanding the Card Values: Counting the Points in the Game
To play a baccarat online game effectively, it's essential to comprehend the card values. In baccarat, all face cards (King, Queen, and Jack) and tens are worth zero points, aces are worth one point, and the remaining cards hold their face value. The total value of a hand is determined by adding the values of the individual cards and only considering the last digit of the sum. For example, a hand with a 7 and a 5 would have a value of 2 (7 + 5 = 12, last digit = 2).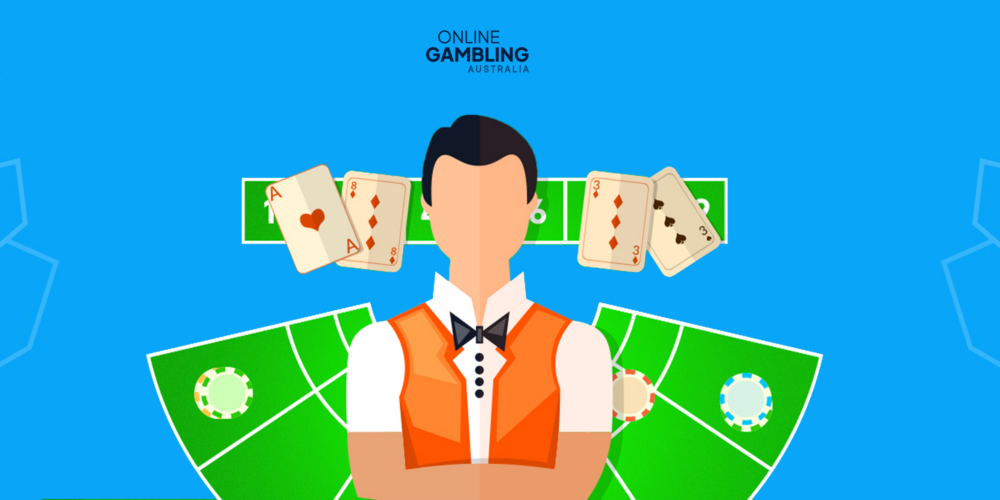 Placing Your Bet
Before the game begins, you'll need to place your bet on one of the three possible outcomes: player's hand, dealer's hand, or a tie. Each option has different odds and payouts, with the dealer's hand being the most common choice due to its slightly better odds.
Drawing Cards
The rules for drawing cards in Baccarat depend on the initial values of the player's and dealer's hands. If either hand has a total value of 8 or 9, no additional cards are drawn. This is known as a "natural" win. However, if neither hand has a natural win, the player's hand is considered first. If the player's hand has a total value between 0 and 5, they will draw a third card. If the player's hand has a value of 6 or 7, they will stand and not draw any more cards.
The rules for the dealer's hand are slightly different. If the dealer's hand has a total value of 2 or less, they will draw a card. If the dealer's hand has a total value of 3, they will draw a card unless the player's third card was an 8. For a dealer's hand value of 4, the dealer will draw a card if the player's third card was between 2 and 7.
If the dealer's hand has a value of 5, they will draw a card if the player's third card was between 4 and 7. Finally, if the dealer's hand has a value of 6, they will draw a card if the player's third card was a 6 or a 7. If the dealer's hand has a value of 7 or higher, it will stand.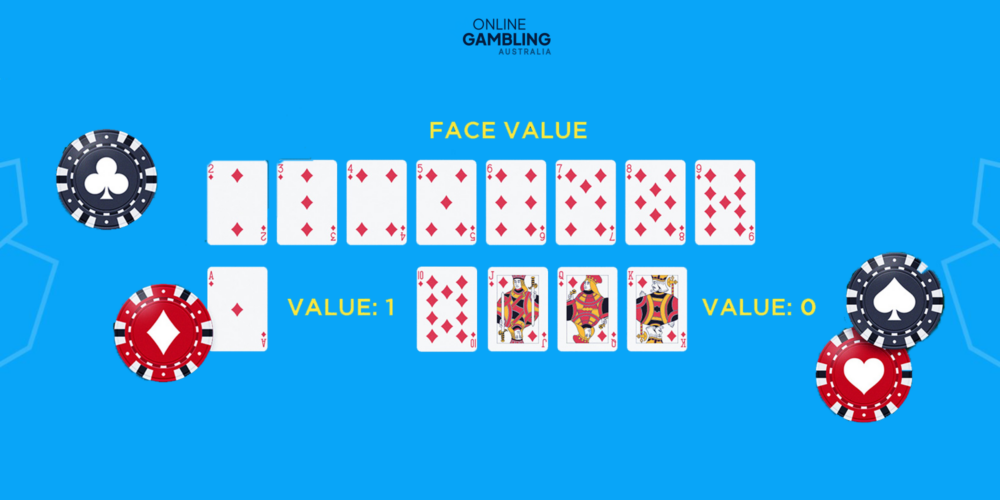 Winning the Game
The winner of a Baccarat game is determined by comparing the final values of the player's and dealer's hands. The hand that is closest to 9 wins. If both hands have the same value, the game ends in a tie.
The payout and RTP for each bet are as follows:
If you bet on the dealer's hand and it wins, the payout is 1.95 times your bet, and the RTP is 98.94%.
If you bet on the player's hand and it wins, the payout is 2 times your bet, and the RTP is 98.76%.
If you bet on a tie and it occurs, the payout is 8:1, and the RTP is 85.64%.
These statistics can help you make better informed decisions about where to place your bets and how to strategize your gameplay.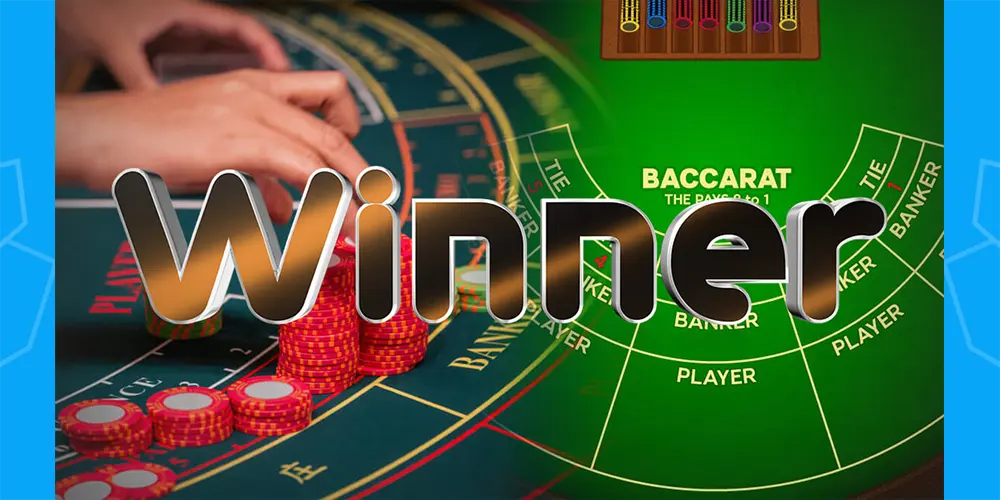 Online Baccarat Side Bets
In addition to the main bets in online baccarat, players can also opt for various side bets that add excitement and new dimensions to the game. These side bets come with different odds and payouts, making them an interesting option for those seeking more variety. Here's a brief overview of some popular side bets in baccarat online:
Player Pair & Banker Pair
These side bets involve wagering on whether the first two cards dealt to the Player or Banker will form a pair, such as two Kings or two 7s. The payout for a successful Player Pair or Banker Pair bet is usually 11:1.
Perfect Pair
A Perfect Pair side bet is a wager on the possibility that the first two cards dealt to the Player or Banker will form a perfect pair, meaning they are not only of the same value but also the same suit. The payout for a winning Perfect Pair bet is typically 25:1.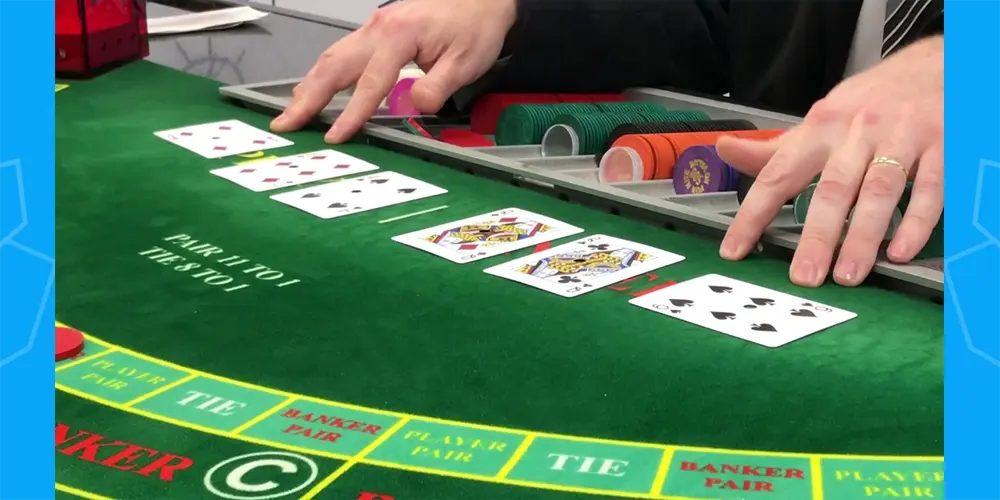 Either Pair
This side bet covers the possibility that either the Player or Banker will receive a pair in their first two cards. The payout for a winning Either Pair bet is generally 5:1.
Big & Small
The Big side bet is a wager that the total number of cards dealt between the Player and Banker will be 5 or 6, while the Small side bet predicts that only 4 cards will be dealt. The usual payout for a winning Big bet is 0.54:1, and for a winning Small bet, it's 1.5:1.
Please note that side bets can vary across different online baccarat casinos, and the odds and payouts may differ. Make sure to familiarize yourself with the specific rules and payouts for the side bets available in the baccarat online game you choose to play.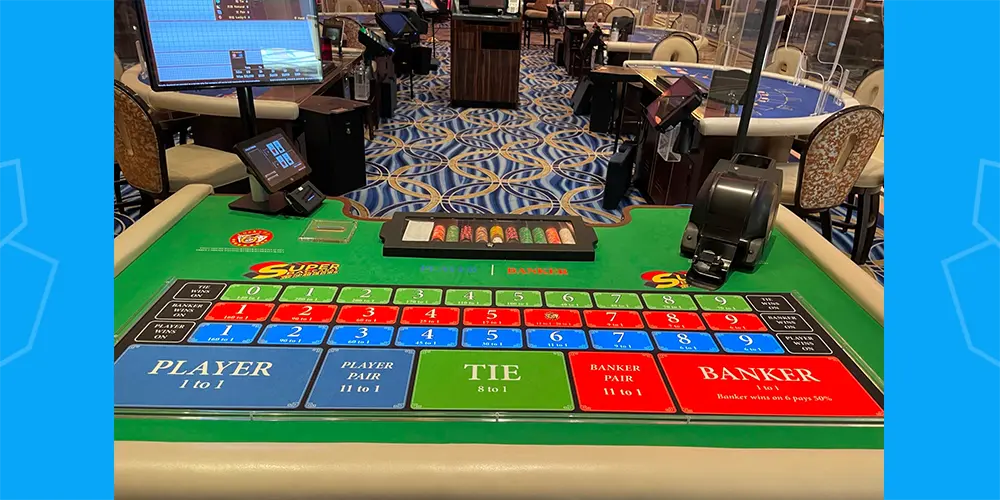 Real Money Online Baccarat Variations: Australia
Besides the classic version of baccarat, online casinos offer several exciting variations of the game that cater to different preferences and playing styles. These variations come with unique twists and features, ensuring a diverse gaming experience for Aussie players. Let's take a look at some popular baccarat online variations:
Speed Baccarat
Speed Baccarat is an exhilarating variation of the traditional baccarat game that caters to players who enjoy a faster-paced experience. The main difference in this version is the reduced betting time, which accelerates the gameplay and keeps the action flowing at a swift pace. This is perfect for Aussie players who prefer a more dynamic and engaging experience while playing baccarat online.
Lightning Baccarat
Lightning Baccarat made by software provider Evolution, adds an electrifying twist to the classic game by incorporating special multipliers for increased winning potential. In this variation, players pay a 20% fee on their bets, which in turn enables them to take advantage of the unique multipliers added to random cards each game. These multipliers can significantly boost your winnings, making Lightning Baccarat an attractive option for those looking to amp up the excitement and rewards in their baccarat online experience.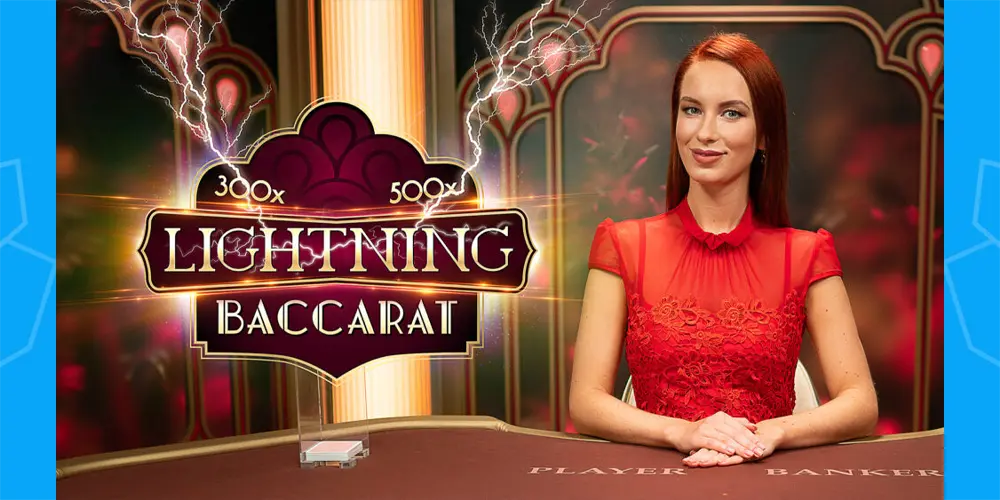 Chemin de Fer
Chemin de Fer, also known as "Chemmy," is a French variation of baccarat that has its roots in European casinos. Unlike in other baccarat variations, in Chemin de Fer, players take turns acting as the banker, and the game involves a more active role in decision-making when it comes to drawing or standing.
Punto Banco
Punto Banco is a North American variation of baccarat that is widely popular in many casinos around the world. In this version, the rules for drawing additional cards are fixed, and the outcome depends solely on the cards dealt. The game is primarily a contest between the player's hand (Punto) and the banker's hand (Banco).
Baccarat Banque
Baccarat Banque is another European variation of the game where the role of the banker is more permanent, usually assigned to the player with the highest initial wager or determined by auction. The banker holds their position until they run out of funds, choose to leave, or are replaced by another player.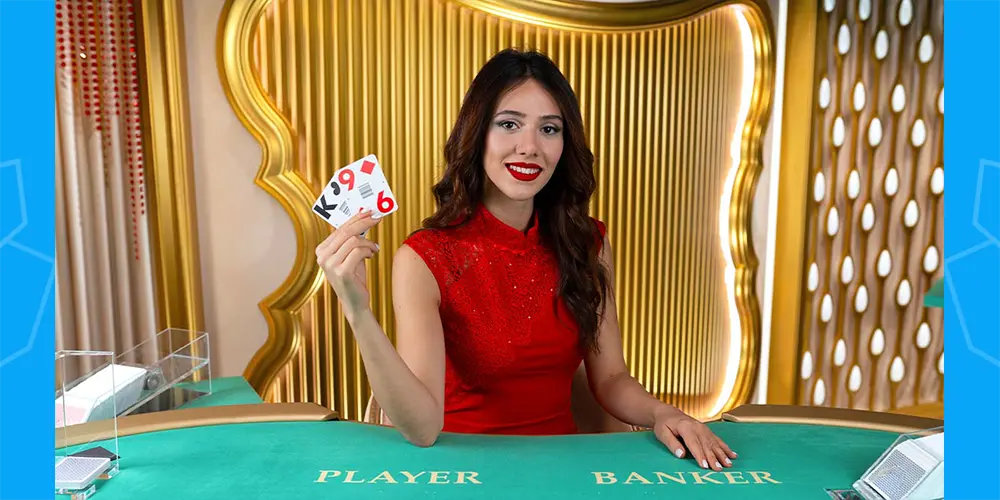 Live Baccarat
Live Baccarat is a popular online casino game that brings the real-life casino experience to your screen. It involves a professional dealer hosting the game in real time from a casino studio or an actual land-based casino. The game is streamed live, and players can interact with the dealer and other players through a chat interface.
Live Baccarat follows the same rules as traditional Baccarat, with a few additional features tailored for the online experience. These features may include multiple camera angles, customizable interface settings, and side bets. Players can choose from a variety of live Baccarat versions, such as Speed Baccarat, Lightning Baccarat, and No-Commission Baccarat, depending on the online casino they are playing at.
The immersive experience and social aspect of this live casino real dealer variation, make it a popular choice for players who prefer a more authentic and engaging online gambling experience.
Frequently asked questions
Is online baccarat Australia difficult to Learn?
Though newcomers might initially find the game intimidating, baccarat is actually relatively easy for beginners to pick up quickly as the primary objective is simply placing bets and waiting to see the results of them. While mastering its intricate rules can be more daunting, gaining enjoyment out of playing is still achievable since most actions are handled by the dealer so even those without extensive understanding can participate with joy!
Do all bets offer equal payout in baccarat?
No. Payouts vary depending on both the specific bet and the casino where it's placed; generally speaking, banker bets offer 1.95 to 1, player bets have two payouts, and betting ties tenfold that. Nonetheless, always double check the pay-out structure at each online casino before gambling as these figures could vary slightly from those listed here.
Are there side bets in baccarat?
Yes, side bets exist in baccarat but not on every table. Popular side bets include Player Pair, Banker Pair and Perfect Pair bets.
Where can I find the top online baccarat casinos in Australia?
To quickly identify the most suitable online baccarat casinos, please refer to this article's toplist which is regularly updated for your convenience.
Can I play free baccarat online in Australia?
Absolutely, many online casinos will offer free baccarat online demo versions where you are able to test it out without using any of your money – in fact, there is an entirely free version in this review available for you to try out.
Can I play online baccarat on my mobile device?
Most online casinos provide mobile-friendly versions of baccarat for players using smartphones or tablets, enabling you to enjoy playing this classic card game right from home!
Is Online Baccarat fair and random?
Reputable online casinos utilize Random Number Generators (RNGs) to ensure fair and random gameplay for baccarat and other games.
Are there any strategies to increase my chances of winning at baccarat?
While baccarat is predominantly a game of luck, understanding its odds and managing your bankroll wisely can enhance your gaming experience and potentially increase your odds of victory.
Can I play live dealer baccarat AU online?
Absolutely! Many online casinos now provide live dealer baccarat, which allows you to interact with a real dealer and other players in real time for a more engaging gaming experience.