Red Tiger Gaming's History
Red Tiger Gaming started appearing amongst online casinos a little less than a decade ago. In 2014 was founded by a team of iGaming industry veterans who each have vast experience in their respective fields. According to Gavin Hamilton, who is the CEO of the business, the group's primary objective was to concentrate on developing original and engaging products rather than pursuing any other aims. This strategy generated results quite quickly.
The Isle of Man-based firm had previously obtained a licence from the UK Gambling Commission (UKGC), and in 2018, it also obtained licences from the Malta Gaming Authority (MGA) and the Alderney government.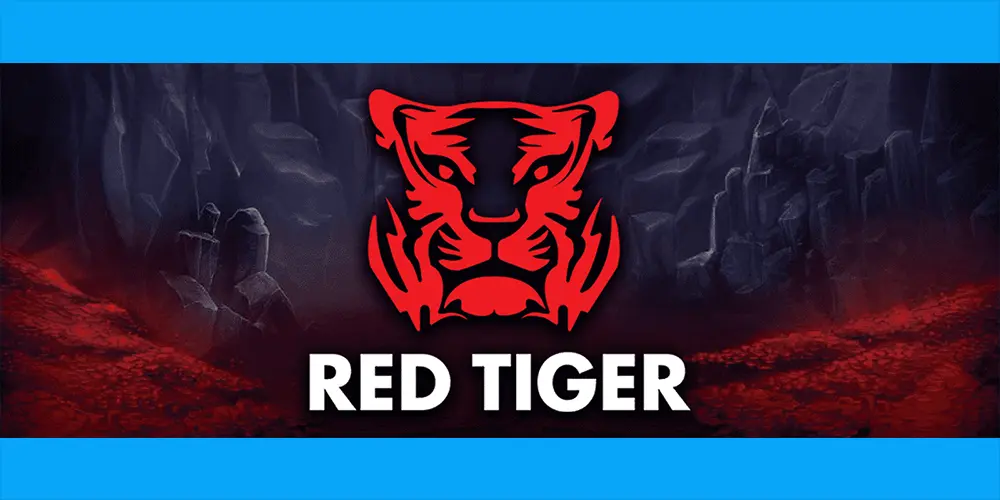 Awards Won
In less than 2 years after launching, gambling games developed by Red Tiger Gaming were available at several major gambling establishments. Despite this, demand skyrocketed once it was announced as a winner of an Innovation in Slots Award at the 2017 EGR Awards.
This meant that Red Tiger Gaming was able to make its products available to a larger audience. These were the European players. Since that time, Red Tiger Gaming has put a greater emphasis on developing gaming experiences that provide players with the most potential for entertainment. As a result of its work, it was recognized with many awards at the EGR, GIA, as well as Global Gaming Awards.
Many other awards have been won by Red Tiger Gaming. In all, they have won 15 awards in 8 years. This is quite out of this world. Apart from the already mentioned awards, they have also won Mobile Gaming Software Supplier (EGR Awards 2020), Casino Product – Daily Drop Jackpots Network (Global Gaming Awards 2020), as well as iGaming Software Supplier (Gaming Awards 2019) to name a few.
The Years With Most Success
It is not surprising to see that Red Tiger Gaming's most successful award-winning years came exactly before it was bought out. These successful years are 2018 and 2019, where in both years, the gaming provider was awarded 4 awards each year. Below you can find a list of titles that Red Tiger Gaming won in both of these years:
EGR B2B Awards 2018 – RNG Casino Supplier of the Year: Winner
GIA Awards 2018 – One to Watch Supplier: Winner
EGR B2B Awards 2018 – Mobile Supplier of the Year: Winner
WhichBingo Awards 2018 – Best Online Slot (Rocket Man)
EGR B2B Awards 2019 – Innovation in Mobile: Winner
GIA Awards 2019 – Casino Supplier of the Year: Winner
Gaming Awards 2019 – iGaming Software Supplier: Winner
EGR B2B Awards 2019 – Mobile Gaming Software Supplier: Winner
Bought out
In 2019, it was reported that Red Tiger Gaming would be bought by the Swedish gambling titan Net Entertainment, or NetEnt for short, as several players had already known about this large company. Red Tiger Gaming is based in the United Kingdom. The value of the Red Tiger Gaming trademark was evaluated and because of this, the company was bought for around $350million. This figure was the same amount that the company had valued its business.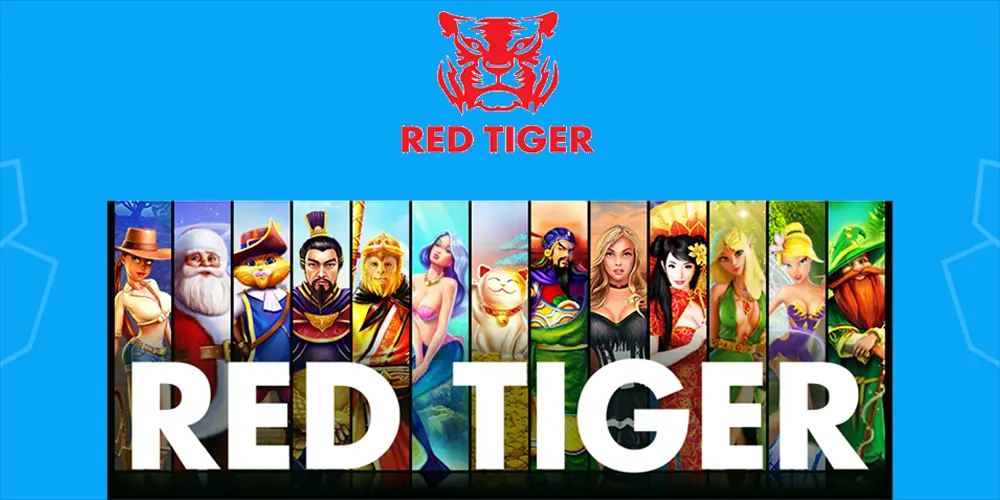 Daily Drop Jackpot Network
Red Tiger Gaming's Daily Drop Jackpot Network is largely responsible for Red Tiger Gaming slots' rapid growth in popularity. Red Tiger, the product with the highest stated rate of growth, has already given out more than $3 million in only four short months after it was introduced in April 2019. Every single online casino that has Red Tiger Slots provides the following:
Daily Drop Jackpots
When it comes to Red Tiger Gaming's daily jackpots, it always pays out before the clock hit 10 in the evening. There is no guarantee as to the value of the rewards, but you have one day to claim them after they have been dropped. Before being activated, the Daily Drop will usually be around $40,000 & $50,000.
The greatest Daily Drop jackpot ever won was $61,500, and it was won by a gambler from the United Kingdom after they wagered just $2 on the Dragon's Luck pokie machine.
Must Drop Jackpot
Along with the Daily Drop Jackpot, there is also a jackpot known as the Must Drop Jackpot, which also drops relatively regularly but has distinct requirements. When it comes to winning this award, the timing is not a problem; rather, a specific quantity is what helps it go.
The Must Drop jackpot is won in a completely random fashion just before a specified sum is achieved in the reward pool. That is the most which can be paid. The Must Drop jackpots are won anywhere from 12 to 48 hours after the game begins.
Mega Drop Jackpot
The Mega Drop is a network reward that may be won by playing a given online casino's selection of Red Tiger Gaming pokie to accumulate points toward winning the overall prize pool. This indicates that the prize won at a certain pokie machine in one casino may not be the same as the reward won at a different pokie machine in the very same casino.
Since it is time-sensitive, Red Tiger Gaming's Daily Drop Jackpot Network is the one that has the largest number of users. The gamblers benefit the most from this since they are aware that they have a chance to win every day before 10 o'clock. The fact that Red Tiger Gaming's jackpots may be won on any pokie machine is one of the highlights of these prizes.
Red Tiger Gaming's Pokies
Red Tiger Gaming is perhaps one of the top supplier groups there to test out initially for any novices looking to get started in the industry. The gameplay and aesthetics of their video pokies are of the highest calibre, and they come packed with a wide selection of unique extra features.
These pokie machines often come with very limited wagering limits, which might be off-putting for the regular high roller. When we talk about averages, the Return To Player (RTOP) percentage is often between 95% and 96%. With well over a hundred distinct video slots to pick from, we think it would be in your best interest to check them out.
Below, you can find some pokie games that we believe are amongst the best they have ever released!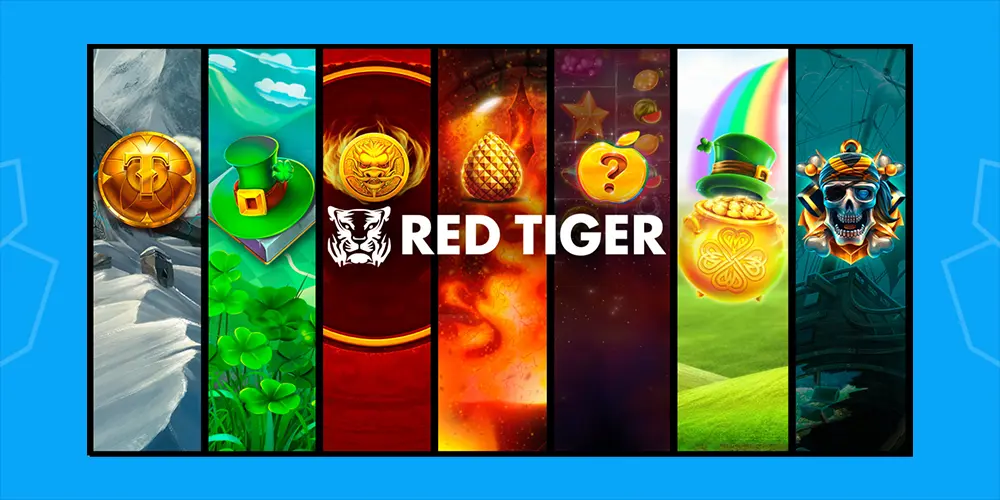 The Wild Hatter
The Wild Hatter is yet another example of Red Tiger Gaming's wide selection of high-quality games. It is a popular pokie machine that many players love to enjoy playing. You might have already realised that the pokie machine is mainly themed after "the Mad Hatter," a character who features in both "Alice in Wonderland" as well as several Batman series.
Your host is indeed a vibrant redhead wearing a green hat, and he or she appears to be completely insane. This is the one thing that each of these situations has in common.
The cameo appearance of Johnny Depp as the Mad Hatter in the movie that was released in 2010 served as the inspiration for the Wild Hatter figure that was developed by Red Tiger Gaming.
Betting and Paylines
Regarding the pokie machine, it is operated on a 5 by 4 layout and provides a sufficient total of 30 paylines that are always active. Although The Wild Hatter has a Return To Player rate of about 95.79%, it is also an extremely volatile game. That means that victories don't occur that frequently, but when they do, they pay out fairly richly.
The wagering goes from as low as $0.20 to a maximum wager of $20, so once again, high rollers might want to avoid this one due to the wide range of options available to them.
Regal Beasts
First of all, The Regal Beasts pokie machine was released by Red Tiger Gaming not too long ago, around the beginning of 2021. The name has a mediaeval aesthetic to it and has several design elements that are similar to the popular television show Game of Thrones.
The pokie game Regal Beasts is unique in its own right since each icon might have a single, double, or even a triple definition attached to it. This is saying, a sign can indeed be valued 3 times its normal value in a single place, which might result in payment (you require 3 symbols that fit for a winning combination). Additionally, wilds could be found in single-file, double-file, or perhaps even triple-file formats.
Betting & Paylines
The gameplay in Regal Beasts takes place on reels which are 5 by 3, and there are a total of 10 paylines available. Wagers starting from $0.10 up to $10 may be placed on the pokie machine. Even if this will not be appealing to high rollers, the visuals of this pokie work marvellously, and the many features, like Regal Wilds and Regal Spins, are completely one of a kind.
On a single payline, players may have a maximum of 15 icons that match the ones you are looking for. This is all due to the power of the sign, which might be increased by a factor of three. If you have three of the same icons in three different locations, then all five reels will have three of the same icons, giving you 15 of the same icons on one payline.
Regal Beasts is the perfect pokie machine game for you if you enjoy playing a variety of unique and exciting pokie machines that also have a bit of a kick to them. If you are interested in learning more about the pokie machine, feel free to go through our breakdown
Megaways Pokies
The well-known Megaways feature is now accessible to Red Tiger Gaming's player's thanks to an arrangement they reached with Big Time Gaming. This indicates that Red Tiger Gaming has launched Megaways variants of popular pokies (Mystery Reels Megaways, Dragon's Luck Megaways, and Dragon's Fire Megaways respectively).
Graphics
Whenever it comes to appearance, we found that we liked every one of the slot machines that we tried out. This is something that we have discovered. Every single one of the games that they have brought out, without the need for one exception, has an exceptional level of design.
The fact that they have just been publishing pokie since 2014 is a benefit since it means that they currently do not have games with visuals that have become outdated. They're huge lovers of utilising poker cards for the smaller icons, although it's not the best idea, at least they tweak those icons a little bit, and they still manage to appear to be passable for each different theme.
Smartphone Pokies
Red Tiger Gaming is a comparatively recent pokie supplier, and all of their online slot machines may be enjoyed across many different devices. These are desktop, smartphone, and tablet devices, as well as those utilising the Android, iOS, and Windows operating systems. Their pokie games are optimised to look excellent on any platform, keeping them appealing to gamers who are always on the move.
The titles Big Cat Rescue Megaways, Doggy Riches Megaways, Dynamite Riches Megaways, as well as Golden Leprechaun Megaways are examples of others that fall under this category.
Red tiger Gaming: In Conclusion
To bring to an end of this informative Red Tiger Gaming review of the gambling provider group to a close, it is our genuine want that you have gained a deeper idea of what the company is and what it offers. Red Tiger Gaming has been operating for a considerable amount of time and has made significant progress in the past several years.
The fact of the matter is that it appears as if the merger with the highly popular gambling provider NetEnt has had a good influence on the development of the team, resulting in improved games and the implementation of a highly successful network jackpot.
The software company is making headway, but it will take a few more years before it can compete with the industry heavyweights like NetEnt, Playtech, and Microgaming. Nevertheless, they are really making incredible progress.
Red Tiger Gaming is leaving its imprint on the online gambling (iGaming) sector in Europe, Asia, as well as Australia where it has been growing year after year. Before setting their sights on the big dogs, their immediate priority must first be to aim to achieve the same level of success as Playtech or Pragmatic Play.
Frequently asked questions
What is Red Tiger Gaming?
Red Tiger Gaming is a company that focuses on producing high-quality games for online casinos to use. These same games would then be provided to online casino players.
When Was Red Tiger Gaming Founded?
Red Tiger Gaming was founded in 2014 by a group of individuals that are highly experienced in the gambling industry. Because of these individuals, it is not surprising to see that Red Tiger Gaming has grown to be a great gambling provider company.
Which Company Bought Out Red Tiger Gaming?
In 2019, one of the largest and most successful gaming providers purchased Red Tiger Gaming. This company was NetEnt and the deal was worth around $350 million.
What Are The 2 Most Popular Pokie Machines of Red Tiger Gaming?
The two most popular pokie games created by Red Tiger Gaming are The Wild Hatter and Regal Beasts. Many players have regarded these two games to be among the best within the Red Tiger Gaming category.
Which Was The Most Successful Year For Red Tiger In Award Shows?
Over the span of 8 years, Red Tiger Gaming won several different awards. Their most successful years are 2018 and 2019 where they won 4 awards each year.
What Licences Does Red Tiger Gaming Have?
Red Tiger Gaming is licensed by some of the most reliable and trustworthy gambling authorities in the world. These are the United Kingdom Gambling Commission (UKGC), Malta Gaming Authority (MGA), and the Alderney government.
What Are The Most Popular Megaway Pokies Of Red Tiger Gaming?
Red Tiger Gaming has produced a number of different high-quality megaway pokies. The most popular ones are Mystery Reels Megaways, Dragon's Luck Megaways, and Dragon's Fire Megaways.
Can I Play Red Tiger Gaming Games On My Tablet?
Yes, you can! Red Tiger Gaming has made it possible for players to play on their tablets. They also made it available for players to play on their smartphones. So don't worry if you don't have a tablet because you can still play your favourite Red Tiger Gaming games on your mobile device.