A Comprehensive Overview of NetEnt
NetEnt, also known as Net Entertainment, was established in 1996, which makes it one of the earliest companies to venture into the online casino industry. The company was founded by Pontus Lindwall, who had a vision of capitalising on the burgeoning potential of the Internet to offer a novel platform for gambling. His foresight certainly paid off, as NetEnt has grown to become a global leader in the digital gaming industry.
Initially, NetEnt operated a few of its own online casinos, which it later sold in 2005 to focus solely on the development of gaming software. This strategic move ushered in a new era of growth and innovation for the company.
Roots in the Traditional Casino Industry
NetEnt's roots are deeply embedded in the traditional casino industry, as it is a part of Cherryforetagen, one of Sweden's pioneering casino gaming companies, which has been in operation since 1963. This background has undoubtedly influenced NetEnt's deep understanding of casino gaming and its ability to create high-quality, immersive games.
Over the years, NetEnt has consistently demonstrated its commitment to staying on the cutting edge of technology. In 2010, they released Gonzo's Quest, their first platinum video pokie that introduced innovative features like Avalanche Reels and 3D graphics. This was a significant milestone in the company's history, propelling it to the forefront of the industry.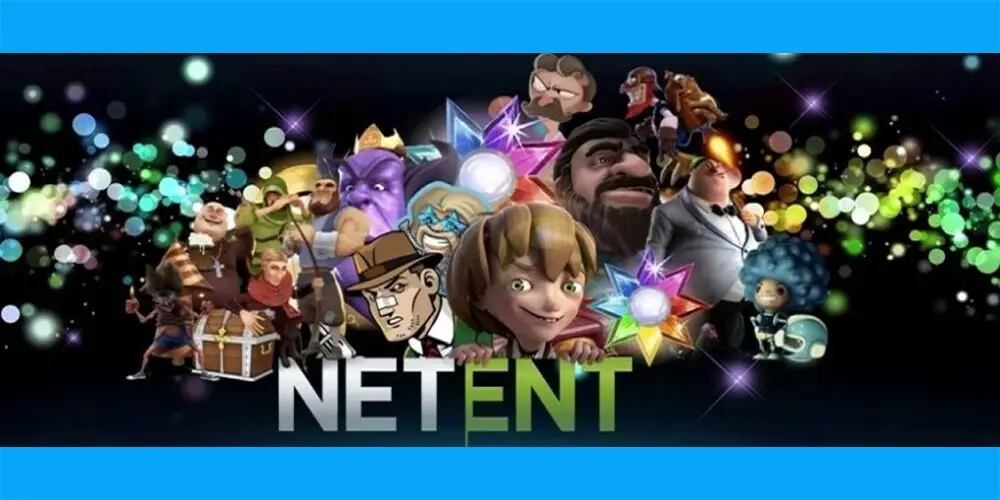 Global Footprint
In addition to its industry influence, NetEnt also has a global footprint. The company is headquartered in Stockholm, Sweden, but has offices in Malta, Gibraltar, Ukraine, Poland, the United States, and the UK. This global presence further testifies to the widespread acceptance and trust that NetEnt enjoys in the gaming industry.
Milestones & Accolades
NetEnt's commitment to quality and innovation has garnered numerous industry awards and accolades over the years, including multiple prestigious EGR awards. EGR awards, presented by eGaming Review, are considered among the most prestigious in the iGaming industry, recognising the top-performing operators and service providers for their commitment to excellence and innovation in the online gaming world.
The company has also created some of the industry's most groundbreaking games, leading to lucrative partnerships with entertainment giants such as Columbia Pictures Industries Inc., 20th Century Fox, and Universal. In 2011, NetEnt shattered records when a player won a whopping €11.7 million Mega Fortune jackpot – an achievement that landed the company a place in the Guinness Book of World Records.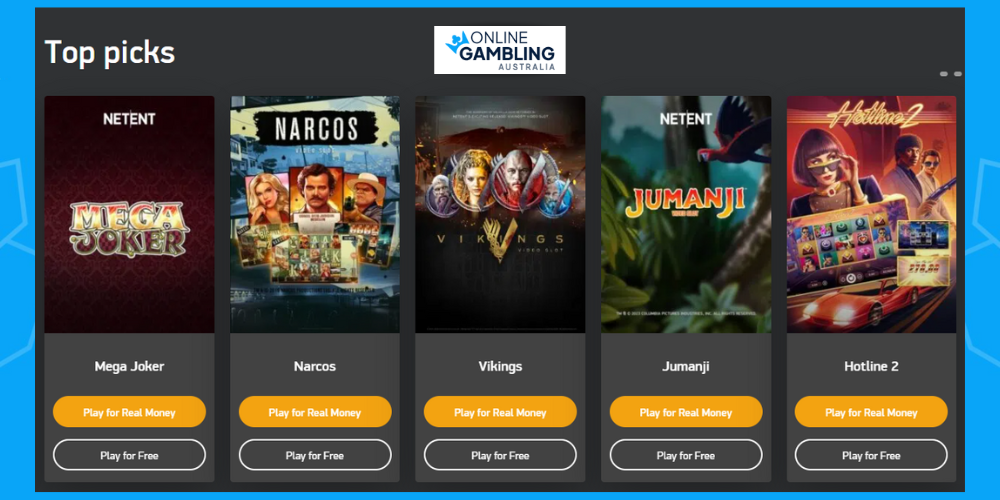 NetEnt, the iGaming Industry Innovator
NetEnt emerged as a standout company in the online gambling arena, quickly gaining a reputation as the premier provider of pokies. Their exceptional graphic design and unparalleled software set them far ahead of the competition, leading to a rapid expansion of their fanbase. As a result, NetEnt quickly climbed to the top of the industry's provider rankings, renowned for delivering the most visually stunning and highest-quality gaming experiences.
Recognising NetEnt's unique offerings, online casinos began requesting exclusive games for their platforms, granting them the privilege to launch these games six months ahead of their competitors. This approach became a powerful strategy for online casinos to attract new players and elevate their standing in the iGaming landscape. As a result, NetEnt's popularity soared, cementing its status as a household name within the industry. Furthering their innovative streak, NetEnt pioneered the introduction of cluster pays, a novel winning system for pokies.
Live Casino
Eventually, NetEnt ventured into the Live Casino arena, posing as the biggest competitor to Evolution with a focus on traditional table games such as roulette and blackjack. However, Evolution's size and dominance proved overwhelming, prompting NetEnt to redirect its focus. Despite these challenges, NetEnt's influence on the online gaming industry remains significant, and they continue to be a cherished provider of iGaming software around the world.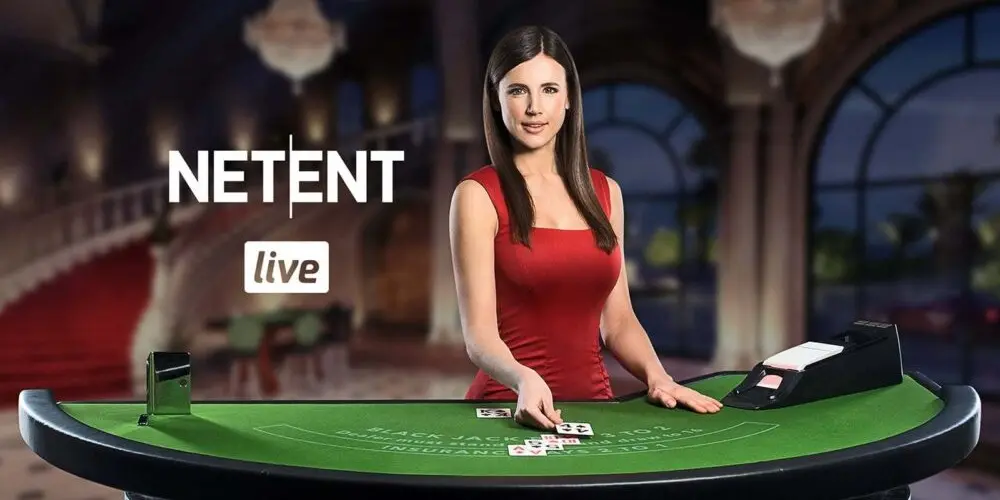 Strategic Acquisitions: Fortifying NetEnt's Market Position
NetEnt has always been strategic and forward-thinking in its approach to growth and innovation in the iGaming industry. Their technological prowess and creative strength were amplified by strategic acquisitions and collaborations, allowing them to cater to diverse player preferences with innovative games. The driving force behind these moves was NetEnt's unwavering commitment to continuous evolution in this dynamic industry.
Red Tiger Gaming: Joining Forces for Greater Impact
The acquisition of Red Tiger Gaming in 2019 is a testament to this strategy. This move significantly bolstered NetEnt's position in the industry by merging two iconic gaming portfolios, thereby expanding its global influence.
Evolution: A Game-Changing Acquisition
The landscape took an unexpected shift when NetEnt itself became the target of acquisition. In June 2020, Evolution, a prominent live casino software provider, made a successful €1.8bn bid for NetEnt. Following regulatory approval from the UK's Competition and Markets Authority and the Malta Competition and Consumer Affairs Authority, Evolution secured control of approximately 96.8% of NetEnt's outstanding shares.
This acquisition marked the beginning of significant reorganisation and integration within the company, streamlining business units and culminating in the closure of NetEnt Live, along with considerable job reductions.
NetEnt's Legacy: Thriving under Evolution's Banner
However, NetEnt's legacy lives on, with the brand continuing to exist under Evolution's banner, contributing to an enriched gaming portfolio. Therese Hillman, NetEnt's CEO during the acquisition, played a crucial role in facilitating the integration process until her departure in 2021.
This significant shift in NetEnt's journey only served to cement the brand's reputation as an industry leader. Together, Evolution and NetEnt symbolise a dominant force in the online gaming world, offering a matchless suite of live dealer games and pokies.
NetEnt's Outstanding Collection of Pokies
NetEnt's pokies collection sets it apart in the crowded online gaming space. Notably, NetEnt pioneered the innovative Cluster Pays mechanism, a refreshing alternative to traditional paylines. Instead of matching symbols across pre-set paylines, players win when they form a cluster of matching symbols, either vertically or horizontally, on the pokies.
This unique mechanism first debuted in NetEnt's "Aloha! Cluster Pays" pokie and has since been incorporated into various other titles, adding an intriguing twist to gameplay. The provider's portfolio covers a broad spectrum of themes, graphics, and gameplay styles, each pokie designed with great attention to detail. Let's dive into a few of NetEnt's most popular titles:
Starburst
Starburst is perhaps one of the most iconic titles from NetEnt. Set against a vibrant cosmic backdrop, this pokie combines simplicity with high-energy gameplay. The expanding wilds and the both-ways pay mechanic make it a firm favourite among players.
Gonzo's Quest
Gonzo's Quest invites players on a thrilling treasure hunt. The game features NetEnt's unique Avalanche feature, where winning symbols explode and are replaced by new ones, increasing potential payouts.
Aloha! Cluster Pays
Aloha! Cluster Pays, the pokie that introduced the innovative Cluster Pays mechanism, takes players to a sunny Hawaiian paradise. The game stands out with its colourful graphics, sticky win re-spins, and symbol clusters instead of traditional paylines.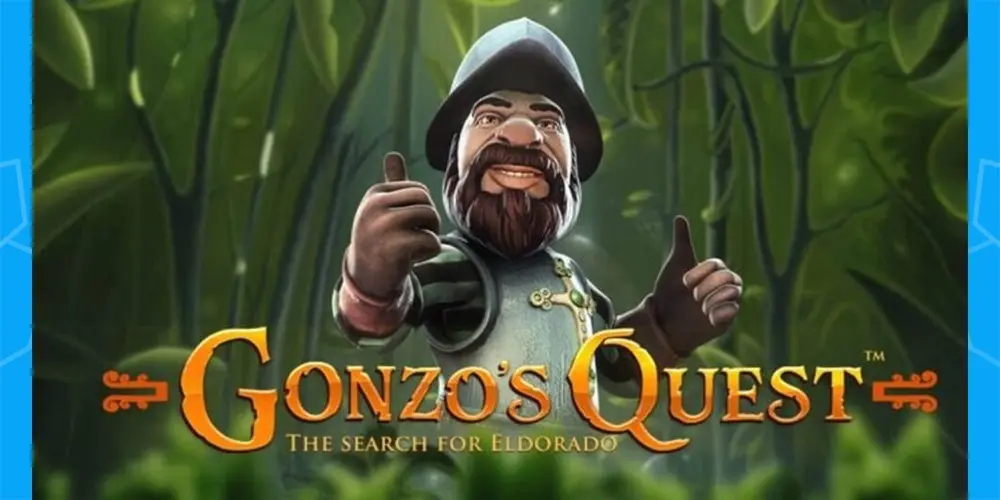 The Resounding Influence of NetEnt
With its unwavering commitment to creating unrivalled gaming experiences, NetEnt has truly cemented its place as a leading innovator in the online casino industry. The company's success can be attributed to its rich heritage, relentless pursuit of excellence, and an undying passion for innovation. As we look to the future, we expect NetEnt to continue breaking boundaries, setting trends, and delighting players with its high-quality, immersive gaming solutions.
Why NetEnt?
It's a pertinent question, given the multitude of software providers in the online gaming industry today. The answer lies in the unique blend of innovative technology, player-centric game design, and commitment to the highest standards of integrity that NetEnt brings to the table. While many providers excel in one or two areas, NetEnt consistently delivers across the board. Its games are not just visually stunning and immersive, they are also crafted with meticulous attention to detail.
This ensures that gameplay mechanics, bonus features, and storylines all work together to deliver a rewarding and memorable player experience. Furthermore, NetEnt's dedication to ethical gaming, demonstrated through its multiple licences and commitment to responsible gaming, engenders a level of trust that sets them apart from many of its competitors. This blend of innovation, quality, and integrity makes NetEnt a standout choice in the world of online gaming software providers.
Pros & Cons for NetEnt
Although NetEnt enjoys a reputation as one of the premier software providers in the industry, like everything else, it has its strengths and a few areas where it could potentially improve. To help you make an informed choice, we've compiled a list of the main pros and cons associated with this software provider. Keep in mind that the overall experience may vary depending on individual preferences and requirements.
Pros
Extensive & diverse gaming portfolio with more than 200 games
Superior graphics quality, immersive 3D animations, & compelling sound effects
A multi-award-winning gaming provider
Progressive jackpots offering significant payouts
Broad support for multiple languages & a variety of payment options
Reliable, secure, & robust API integration
Cons
Limited availability in certain geographic regions
High minimum betting limits in some games
Frequently asked questions
Why should I choose games from NetEnt?
NetEnt games are renowned for their exceptional quality, innovative features, and user-friendly interface. Whether you're interested in pokies or table games, you're sure to find a NetEnt game that fits your preferences and skill level.
How do I know that NetEnt games are fair?
Fair play is a priority at NetEnt. Their games are audited by independent third-party agencies to ensure they operate fairly and transparently.
Does NetEnt provide mobile gaming options?
Yes, NetEnt offers a wide array of mobile games through their NetEnt Touch platform. This platform ensures their games are fully optimised for various smartphones and tablets, retaining the high-quality graphics and features of their desktop counterparts.
What are some of the popular pokies developed by NetEnt?
NetEnt has developed a variety of popular pokies such as Gonzo's Quest, Starburst, and Archangels Salvation. Each game has unique themes and gameplay features that provide an exciting gaming experience for players.
Are there progressive jackpots in NetEnt games?
Absolutely. NetEnt offers several games with progressive jackpots, including the famous Mega Fortune which entered the Guinness Book of World Records for the largest jackpot payout in an online pokie game.