The Journey of Yggdrasil Gaming
Yggdrasil Gaming has had an intriguing journey, evolving from a fledgling enterprise to an industry titan. As we delve deeper into their history, we'll explore their humble beginnings, rapid rise, and the visionary ethos that underpins their success.
A Promising Start
Yggdrasil Gaming entered the industry in 2013 with a vision to reshape the world of digital gaming. The company is named after Yggdrasil, the immense mythical tree connecting the nine worlds in Norse cosmology, reflecting its ambition to become a game-changer in the online casino landscape.
Rapid Growth & Recognition
In a short span of time, Yggdrasil made its mark by creating high-quality, innovative casino games. The company has consistently been recognised and awarded for its contribution to the industry, with accolades including Innovator of the Year at the International Gaming Awards.
Formation & Early Days
Yggdrasil Gaming began its journey in 2013 with the goal to revolutionise the online gaming industry. The company's name derives from the grand tree Yggdrasil in Norse cosmology, reflecting their ambition to transform the landscape of online casino gaming. Even as a nascent enterprise, Yggdrasil showed promise and commitment, which soon led to rapid growth.
Rapid Rise & Recognition
Over the years, Yggdrasil made its mark with high-quality, innovative casino games that captured the attention of both players and industry experts. The company's contributions didn't go unnoticed. They've been recognised and awarded multiple times, including receiving the "Innovator of the Year" at the International Gaming Awards, a testament to their outstanding efforts and commitment to the industry.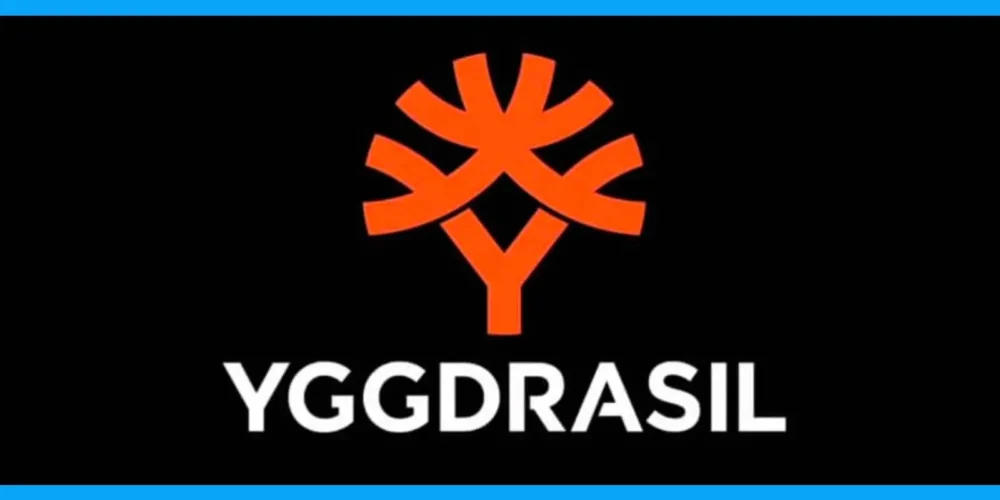 Yggdrasil's Technological Edge
Technology is at the heart of Yggdrasil's excellence, enabling them to craft superb gaming experiences. Let's investigate how their technological advancements and innovation have reshaped the landscape of online pokies, setting new standards in the industry.
Seamless Multi-Platform Experience
In the face of a rapidly evolving digital landscape, Yggdrasil ensures its pokies are accessible across all devices. The use of HTML5 in its iSense 2.0 platform allows for a smooth transition from desktop to mobile, offering players an uninterrupted gaming experience.
Pioneering Game Mechanics
Yggdrasil has introduced several groundbreaking game mechanics, such as the Gigablox, Splitz, and MultiMax. These unique features bring an added level of excitement and potential to their pokies, keeping players captivated.
Gigablox
Gigablox is an innovative feature introduced by Yggdrasil that quite literally magnifies the fun. In pokies employing this mechanic, oversized symbols known as Gigablox can land on the reels, taking up multiple reel positions at once.
These Gigablox can range from 2×2 to as large as the entire reel set, greatly boosting your chances of landing a win. The sight of these enormous symbols is an impressive spectacle, making pokies featuring this mechanic particularly captivating.
Splitz
Another ingenious mechanic from Yggdrasil's creative powerhouse is the Splitz feature. In pokies using this mechanic, there are special Splitz symbols that can land on the reels. When they do, they 'split' to reveal a random number of the same symbol, potentially leading to substantial wins. It's a novel way to enhance the thrill of anticipation and increase your chances of hitting a big win.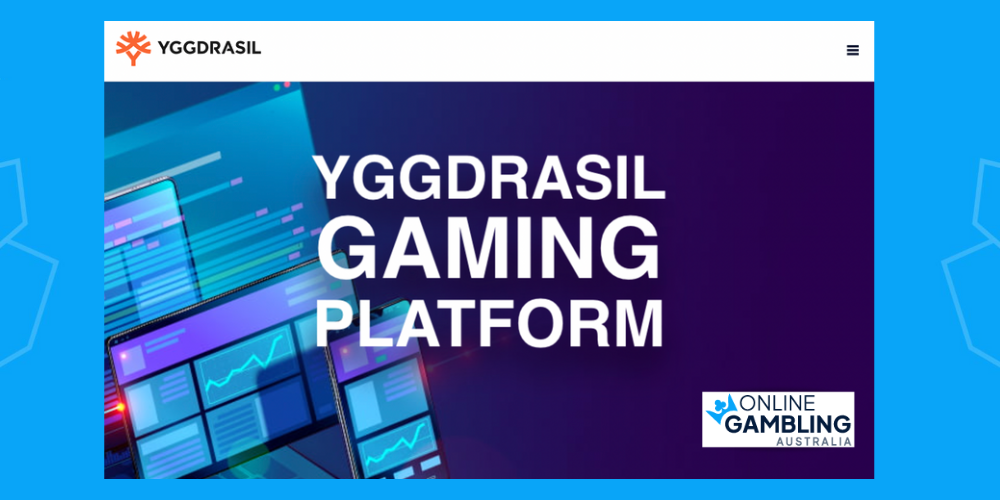 MultiMax
Yggdrasil's MultiMax feature brings an exciting twist to multipliers in their pokies. In games utilising this mechanic, each reel can have its own multiplier, which is increased by specific symbols landing on that reel.
These multipliers can combine in various ways during features, particularly during free spins, to boost your winnings exponentially. It's an innovative twist that can add serious weight to your payouts, and provide an exhilarating gameplay experience.
DoubleMax
DoubleMax™ is another revolutionary mechanic from Yggdrasil's diverse arsenal. Featured prominently in their popular game, Raptor DoubleMax, this game-enhancing mechanic doubles multipliers with every cascading win, presenting an unlimited winning potential. The reels feature a unique exponential multiplier that grows rapidly with each consecutive win (x1, x2, x4, x8, x16, x32, x64…), reaching into the hundreds in no time.
The DoubleMax mechanic offers an electrifying layer to the gameplay, heightening the thrill of anticipation and significantly amplifying your potential payouts. This intriguing feature truly showcases Yggdrasil's knack for innovation, providing a fresh, dynamic twist to the classic slot format.
Variety & Quality of Yggdrasil Pokies
Yggdrasil's portfolio of pokies is lauded for its exceptional variety and quality. In this section, we'll explore the captivating themes and immersive gameplay that characterise their offerings, as well as their commitment to ensuring a fair and potentially rewarding experience for players.
Creative Themes & Immersive Gameplay
Yggdrasil pokies are renowned for their imaginative themes and engaging gameplay. From the adventurous Vikings series to the mystical Valley of the Gods, each pokie offers an unforgettable gaming experience.
Fair Play & High RTP
Yggdrasil is committed to fair gaming. Their pokies are RNG-certified, ensuring unbiased results. Additionally, many of their pokies boast a high Return to Player (RTP) percentage, increasing the chances of a rewarding play.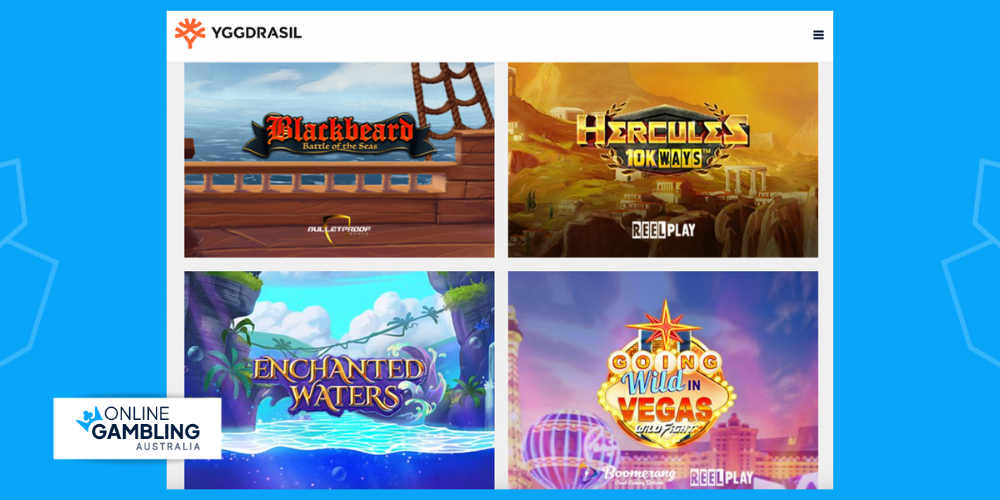 Spotlight on Yggdrasil's Most Popular Games
Yggdrasil's captivating range of pokies offers a diverse gaming experience to enthusiasts, weaving intricate narratives with innovative gameplay. Delving into the themes of ancient mythology, traditional festivities, and classic casino table games, Yggdrasil's collection appeals to a wide spectrum of players.
Let's take a closer look at some of the standout titles that have captured the attention of players and critics alike, earning Yggdrasil its esteemed reputation in the online casino industry.
Vikings Go Berzerk
"Vikings Go Berzerk" is one of Yggdrasil's most acclaimed pokies. It transports players into a thrilling Norse mythology setting where Viking heroes battle evil sirens. The game includes a unique rage meter feature; Viking symbols involved in winning combinations accumulate rage points for the heroes.
When the meter is full, the game transitions into a bonus round where Vikings combat sea monsters. Victorious battles transform Vikings into sticky wilds, enhancing winning possibilities.
BananaZ 10K Ways
BananaZ 10K Ways, is an adventurous and highly engaging pokie set in a jungle environment. Packed with colourful, dynamic graphics and an energetic, yet soothing soundtrack, it introduces players to Monkey Mike, the game's protagonist, who adds a layer of excitement to the gameplay. The game features a 6×4 reel grid and offers up to 10,000 ways to win, justifying its name.
What makes BananaZ 10K Ways truly enticing is its maximum win potential – a whopping 20,000 times the player's bet. With such high stakes, the game offers an electrifying and immersive experience that leaves players coming back for more.
Raptor DoubleMax
Raptor DoubleMax is a thrilling pokie from Yggdrasil that takes players on a prehistoric adventure amongst towering dinosaurs. Utilising Yggdrasil's innovative DoubleMax™ mechanic, this pokie offers a unique cascading win system, where multipliers double with each consecutive win, escalating swiftly to unlock enormous win potential.
Set against a dramatic jungle backdrop, Raptor DoubleMax features a 5×3 reel grid and vibrant, lifelike graphics that enhance the immersive gaming experience. The game's high volatility and potential for exponential multipliers offer players the chance for sizable rewards, adding an edge-of-your-seat excitement that keeps players coming back for more.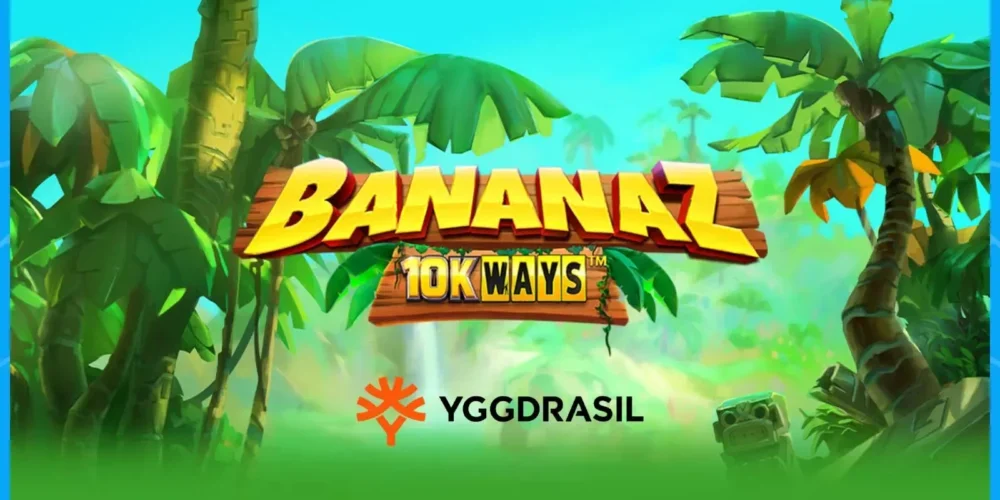 Pumpkin Smash
"Pumpkin Smash" draws inspiration from the Mexican Day of the Dead, featuring a vibrant 5×3 layout with 20 paylines. The objective is to land two or more pumpkin symbols, which appear quite regularly. Upon landing, players get to "smash" the pumpkins, revealing coins, multipliers, and free spins. During the free spins round, multipliers frequently appear, and the feature has the potential to retrigger, offering players more chances to win.
Empire Fortun & Joker Millions
These two games are Yggdrasil's premier progressive jackpot pokies. "Joker Millions" was Yggdrasil's first progressive jackpot pokie, and since its introduction, it has offered players tantalising jackpot possibilities. The biggest pots are typically found in "Empire Fortune" and "Joker Millions," where the luckiest players have won millions, solidifying Yggdrasil's reputation for creating millionaire-makers.
Sonya Blackjack
Venturing beyond pokies, Yggdrasil has demonstrated innovation in table games with "Sonya Blackjack." This multiplayer game can be customised to suit individual casinos and features a dealer named Sonya, animated using motion capture technology for a realistic feel. The game provides tools to not only play against others but also interact with them, creating a social experience typically found in live casinos.
Yggdrasil's Progressives & Network Campaigns
Progressive jackpots and network campaigns are vital aspects of Yggdrasil's allure. This part of our guide delves into their millionaire-making progressive pokies and the engaging network campaigns that enhance player experience and drive community engagement.
Millionaire-Making Progressives
Yggdrasil has developed progressive jackpot pokies such as Empire Fortune and Joker Millions, where players have the chance to win life-changing sums. These pokies have paid out millions in prize money over the years.
Engaging Network Campaigns
Yggdrasil frequently runs network campaigns, offering players a chance to participate in tournaments and win additional prizes. These campaigns add another layer of excitement to the gaming experience and often involve their most popular pokies.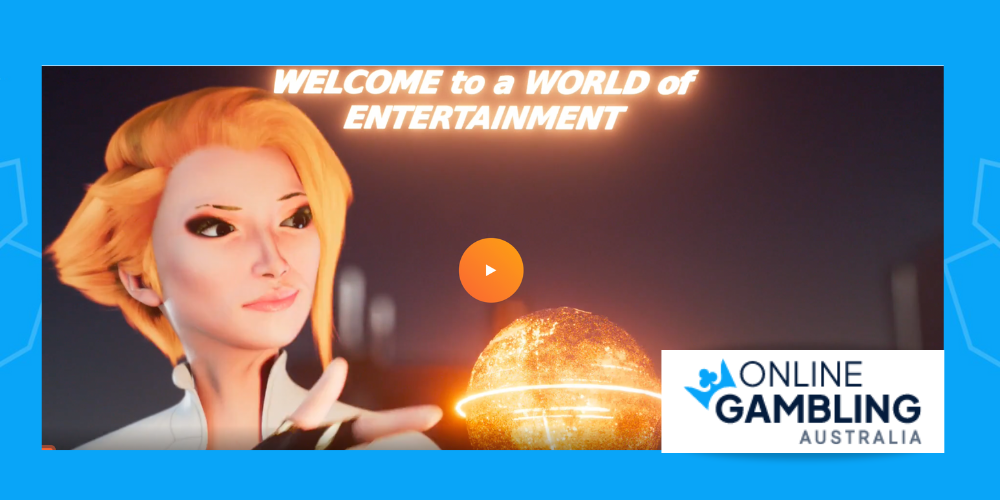 The Future of Yggdrasil
Yggdrasil is committed to pushing the boundaries of what's possible in the online gaming industry. Here, we'll look into their future plans, strategic initiatives, and how they aim to further their innovative reach, both within their company and through collaborations with partner studios.
YG Masters & YG Franchise
The YG Masters program allows partner studios to develop games using Yggdrasil's technology, while the YG Franchise extends its reach even further. Both of these initiatives signify Yggdrasil's commitment to growth and innovation in the gaming industry.
The Final Spin: Reflecting on Yggdrasil's Journey
Yggdrasil is a powerhouse in the online casino software industry. With their unyielding commitment to innovation, technological expertise, and an impressive portfolio of pokies, they continue to offer players an unmatched gaming experience. As the company expands its horizon, one can only expect more revolutionary games from Yggdrasil, further solidifying its position as an industry leader and increasing its porfolio of online casinos that use their services, such as National Casino.
Why Select Yggdrasil Software?
With their past success as a strong foundation, Yggdrasil continues to strive for innovation and expansion. Their recent initiatives, the YG Masters program and YG Franchise extend their technological advancements to partner studios, spreading their influence further within the industry. As they continue to push the boundaries, their commitment to growth is evident, and one can expect more revolutionary offerings from Yggdrasil in the future.
Pros & Cons of Yggdrasil
Just like any gaming software provider, Yggdrasil has its highlights and challenges. We have listed these for you below to objectively assess the various aspects of Yggdrasil, providing you with a balanced view of their offerings.
Pros
State-of-the-art technology
Wide variety of creative and immersive pokies
Regular release of new games
High-quality graphics and sound effects
Secure and fair gaming
Cons
Limited number of table games
No live casino offerings
Frequently asked questions
What is Yggdrasil Gaming?
Yggdrasil Gaming is an acclaimed software provider in the online casino industry, known for its innovative and high-quality pokies. The company was founded in 2013 and has since gained a strong reputation for its cutting-edge technology, engaging gameplay features, and stunning graphics.
Where is Yggdrasil Gaming based?
Yggdrasil Gaming is based in Malta, a hub for many leading online gaming companies. Additionally, the company has offices in Gibraltar, Poland, and Sweden.
Are Yggdrasil Gaming's pokies fair and reliable?
Yes, Yggdrasil Gaming operates under several reputable jurisdictions, including Malta and the UK, which are known for their strict regulatory standards. All of its pokies are independently tested and certified to ensure fair play and reliable payouts.
What are some popular pokies by Yggdrasil Gaming?
Some of the most popular pokies by Yggdrasil include "Vikings Go Berzerk", "Golden Fish Tank", "Raptor Doublemax", "Pumpkin Smash", and the recently released "BananaZ 10K Ways".
What innovative features does Yggdrasil Gaming offer?
Yggdrasil is known for its innovative features, including iSENSE 2.0+ (an enhanced version of its HTML5 framework), which allows for seamless gameplay across all devices. They also offer unique mechanics such as Gigablox, Splitz, Doublaxmax and MultiMax in many of their games.
How can I play Yggdrasil Gaming's pokies?
You can play Yggdrasil's pokies at many online casinos. Always choose a casino that is reputable and licensed to ensure a secure and enjoyable gaming experience.
What is the winning potential of Yggdrasil Gaming's pokies?
The winning potential in Yggdrasil Gaming's pokies can vary from game to game. Some games, like "BananaZ 10K Ways", offer a maximum win potential of up to 20,000 times your bet. It's always recommended to check the game's paytable for specific payout details before playing.