Yggdrasil Gaming: All About It
Yggdrasil Gaming was founded back in 2013. Its founding location was in Stockholm, Sweden and its present-day slogan are "We are the creators, the innovators, the game changers, driven by our passion for developing outstanding games. We are Yggdrasil."
Although it hasn't been operating for decades like other software providers such as Evolution Gaming, it has really made an impressive impression. They mainly focus on mobile pokies and roulette, which are two types of casino games that are considered to be very popular amongst players. Each year, the company reached an important milestone for their present success. Let's take a look!
2014
They have been using iSense technology since 2014, which was considered to be the technology of the future. They were also using an HTML platform to be able to operate their services. This was the first big step for the company after being founded.
2015
In 2015, Yggdrasil Gaming launched its boost in the in-game promotional tool, which is truly a milestone for the company. This allowed them to be able to generate more profit and gain more funds through promotions.
2016
In 2016, Yggdrasil Gaming made the announcement that they will be launching Yggdrasil White Label Studios. This game-changing new idea enables providers to make use of the company's technical experience in order to generate unique pokie game entertainment.
The providers who use the new studio will be provided with a specialised staff that will generate totally tailored and continuously unique relevant content upon Yggdrasil's award-winning technological platform & promotional tools.
2018
Yggdrasil Gaming would be in charge of content curation for the invite-only, semi-open network, which would feature titles from the most successful independent gaming developers around the globe.
Yggdrasil Gaming would give access to BOOST, the supplier's library of in-game promotional tools, therefore enabling developers to design their respective versions of such tools for use within their game customers. This would entail the capability to launch campaigns across many networks.
2023
After operating for 10 years, Yggdrasil Gaming has come a long way to show everyone that they mean business. They are still using the iSense platform, but this time it is the 2.0+ version. They have developed over 60 games, and have a portfolio of mobile pokies and online roulette.
Its most popular pokies, as stated by its loyal fans, are Splitz and Gigablox. After seeing its portfolio and feedback on its games, it is not surprising to see that they specialise in smartphone pokies with progressive bars gameplay.
If Yggdrasil Gaming keeps on doing the work that they are doing, we would not be surprised to be regarded as one of the top gaming services in the industry.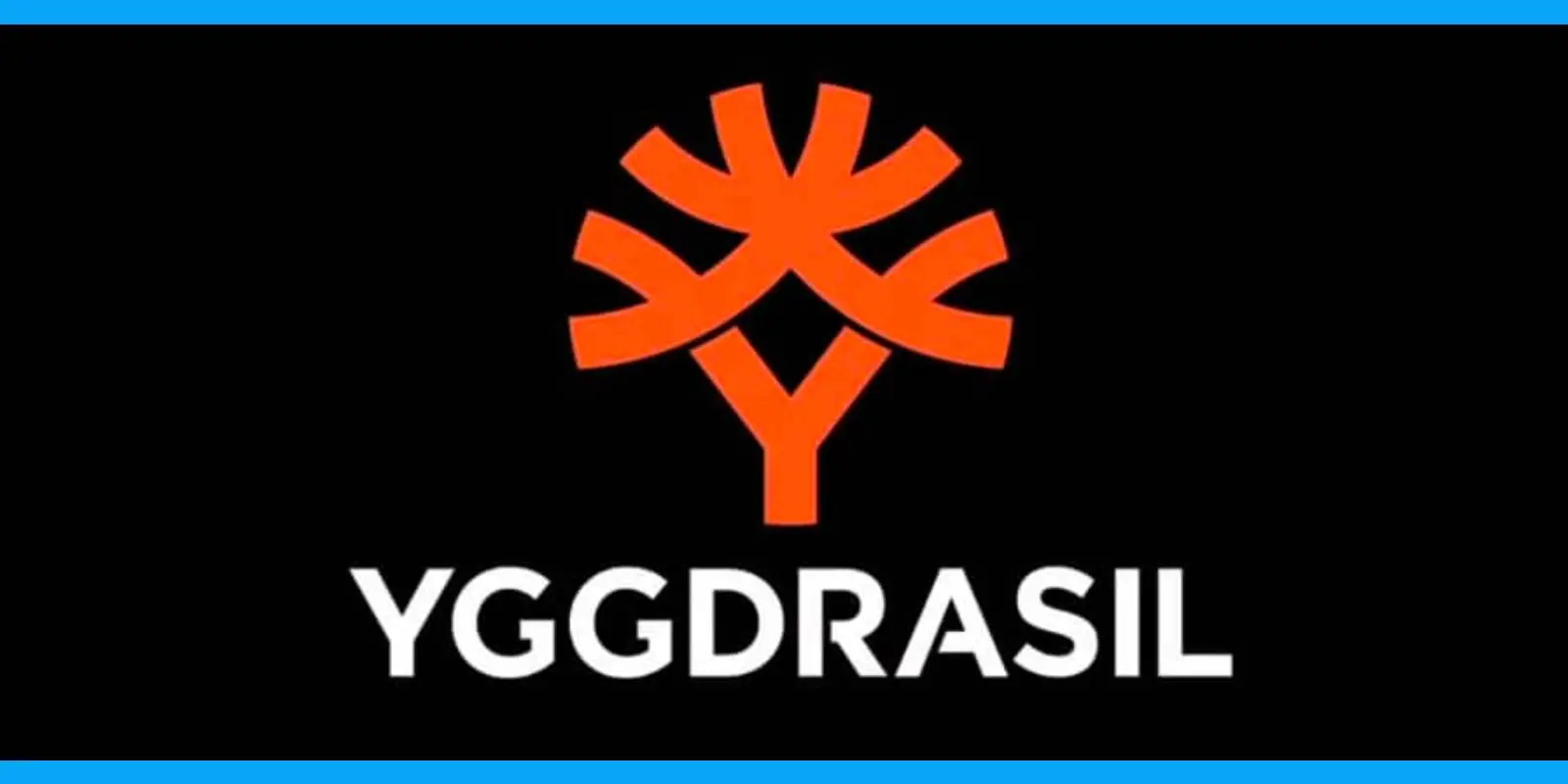 Should You Trust Yggdrasil Gaming?
Like all other industries, individuals need to be careful about any scam businesses that are around them. Fortunately, though, there is no reason for you to be worried about Yggdrasil Gaming.
They are licensed by some of the most trustworthy and reliable gaming authorities on the planet. These authorities are Gibraltar, the Isle of Man, the Malta Gaming Authority, and the United Kingdom Gambling Commission (UKGC). They also have 13 licences around different jurisdictions from all over the planet, which is truly impressive.
They have all the necessary security measures in place to keep themselves safe from any cyber attacks from hackers. These measures are there to keep their confidential data and sensitive data safe.
Yggdrasil Gaming Top 3 Most Popular Pokie Machines
Numerous online casinos make it accessible on a variety of Yggdrasil Gaming Smartphone Pokies, each of which may be played for either free or real money. These pokies have overwhelming visual effects for players to enjoy. They have incredibly well-developed plots and characters.
The figures on the pokie machines are brought to life by the use of vivid colours that are employed on the pokies themselves. This company's Smartphone Pokies have become quite popular because of the many exciting highlights and features they provide. The following is an explanation of some of these games:
Double Dragons
This is a pokie game that has five reels that are connected to three rows. One of the more recent pokie machines, this one features a whopping 25 different pay lines. Since every one of these available pay lines is predetermined, the players do not have any options to choose from.
The players are given a large number of opportunities to come out on top in the game. The fact that it comes with free spins, as well as a variety of other bonus features, sets it apart from other games. There are eight different icons in the pokie, all of which are executed quite nicely.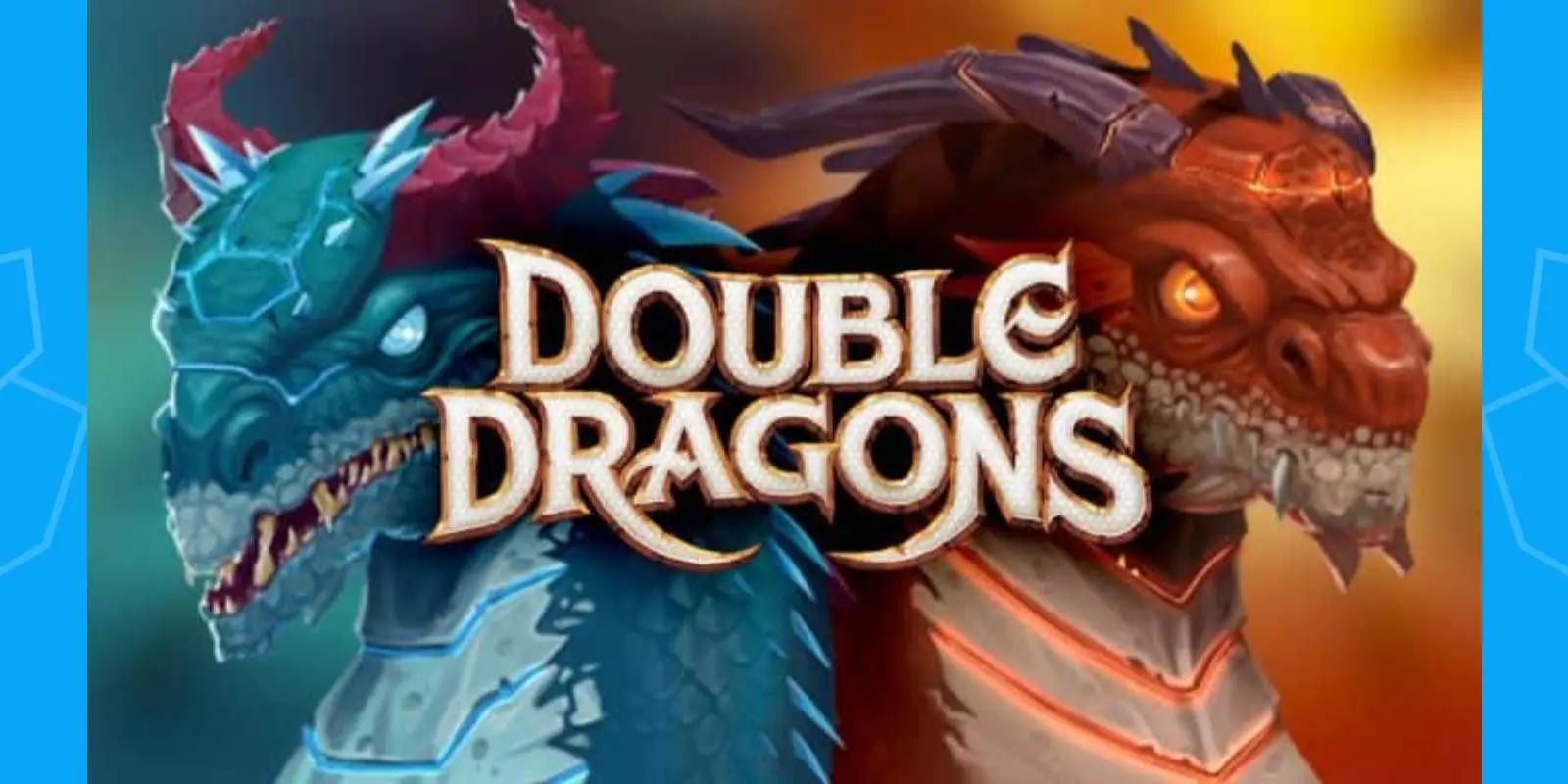 Jungle Books
Jungle Books is a traditional-style pokie machine that has 3 rows of symbols. Reel 1 and reel 2 are matched up perfectly, and the 3rd reel is connected to the 4th reel. It suggests that the players will be required to place 2 identical symbols in close proximity to each other in the first 2 pokies. Because the visuals and gameplay are not only unique but also intriguing, the whole gameplay experience will surely be entertaining due to these factors.
The Gold Fish Tank
This pokie machine game does not have any reels which cascade into one another. The game consists of 5 reels, and there are a total of 20 pay lines. The ability to play for free is easily this game's strongest selling point. There is a spotlight that is a golden bet, and it attracts the attention of numerous individuals.
The music that plays on the pokie machine is rather funny. There is a feature selection round that must be completed before you can get the spins for free. To get a successful outcome, it is necessary to completely fill the display with stacked symbols.
Yggdrasil Gaming Other Casino Games
Unfortunately, at the moment, Yggdrasil Gaming does not offer any other types of games apart from pokies and roulette. With regards to table games such as poker, blackjack, and baccarat, Yggdrasil Gaming does not offer these types of services.
Even though you are not able to play any of the mentioned table games, we still suggest that you take a look at the pokies and roulette games that Yggdrasil Gaming offer. Some of the most popular are Let It Slide, BananaZ 10K Ways, and Rise of the Valkyrie.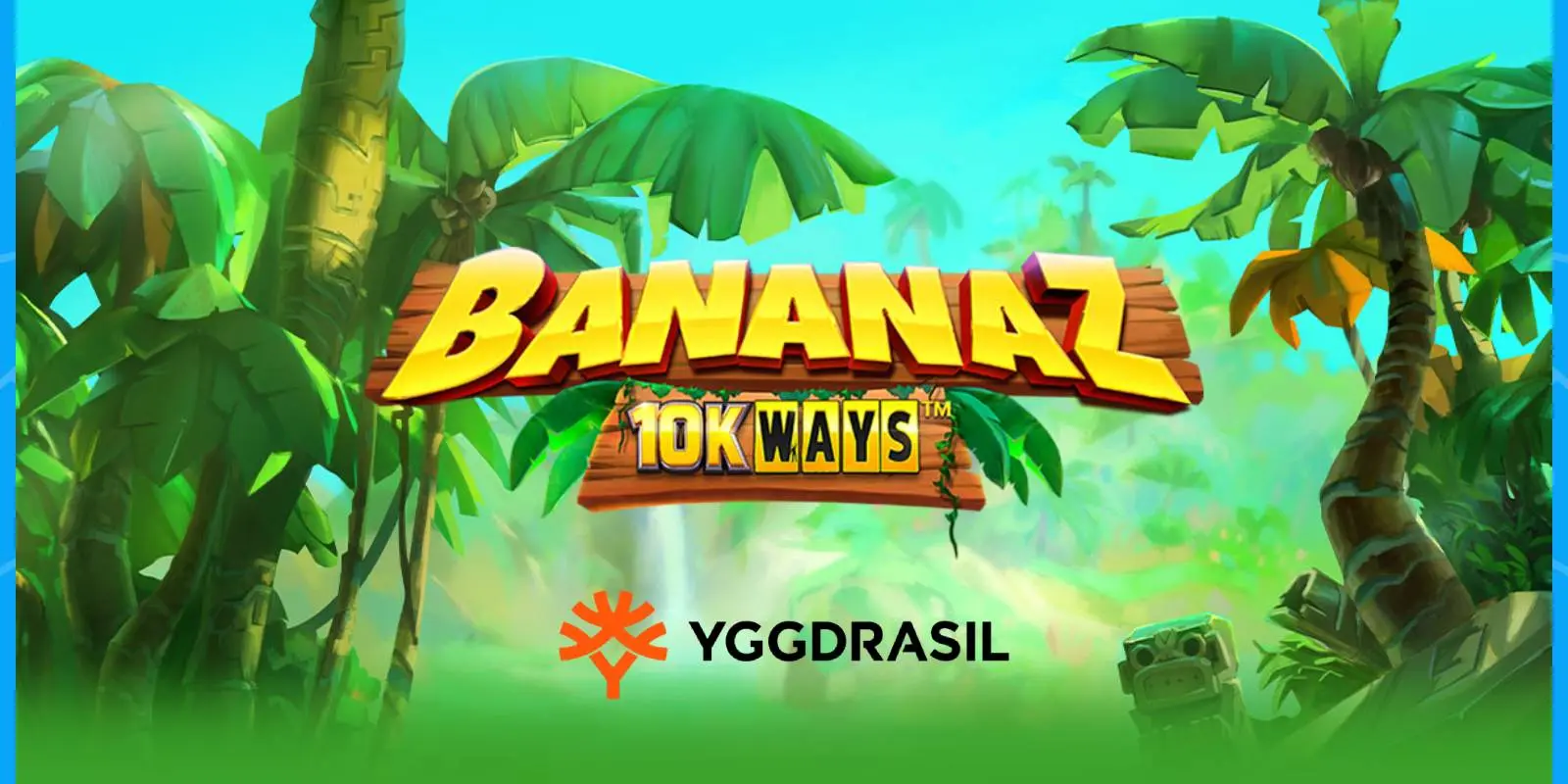 Online Casinos Using Yggdrasil Gaming
Although many know Yggdrasil Gaming for their services as a gaming provider, they also have services that help power up the online casino platform. If at some point, you feel that you're not happy with the services of the online casino, you can always opt to play through mobile casinos.
Mobile online casinos are trustworthy as Yggdrasil Gaming is registered and licenced by well-known international authority bodies. So if you see an online casino that uses Yggdrasil Gaming, then you have no reason to be afraid of their services. Below, you may see a list of some amazing Yggdrasil Gaming Mobile Pokie Casinos which are licenced and registered through international bodies:
Neospin
Everum Casino
BitStarz Casino
Approved Payment Methods By Yggdrasil Gaming
Having a wide range of payment methods available for players to play is quite important. This would allow casino and gaming providers such as Yggdrasil Gaming to reach many online players around the world.
Assuming that you have a reliable and trustworthy online casino. Let's take a look at some of the payment options that are accepted by most online casinos and gaming providers themselves.
Visa and MasterCard credit and debit cards
Apple Pay
PayPal
Neteller
WebMoney
Skrill Services
Bank Wire Transfer
Yggdrasil Gaming: Customer Support
If you ever want to get in touch with Yggdrasil Gaming, then you can. There are two primary ways how you can contact them. You can simply send Yggdrasil Gaming an email through your email provider or access their website and go to the contact us form.
Yggdrasil Gaming is always happy to answer any questions that players may have regarding their games. So if you encounter any problems with their services, you now know that you are just one email away.
Awards Won By Yggdrasil Gaming
The iGaming Industry is a highly-competitive one, so for an online casino to win an award is truly an amazing achievement. With gaming providers such as Evolution Gaming and Playtech, which are 2 of the most popular gaming providers out there, taking part in such awards, it makes the achievement even more valuable.
2015 & 2016
Yggdrasil Gaming's first award was in 2015, only 2 years after being founded. They won the Software Rising Star – EGR B2B Awards 2015. After tasting success, they wanted more. In 2016, they went on to win 2 more awards: Slot Provider of the Year – EGR B2B Awards 2016 and the iGaming Software Supplier of the Year – International Gaming Awards 2016.
2017 & 2018
In 2017 they won yet another 2 awards. These are the Innovator of the Year – International Gaming Awards 2017 and the Slot Provider of the Year – EGR B2B Awards 2017. They yet again went on to win another 2 awards in 2018. These are Innovator of the Year – International Gaming Awards 2018 and the Innovation in RNG Casino Software – EGR B2B Awards 2018.
2019 & 2020
Another year, another 2 awards. In 2019, Yggdrasil Gaming went on to win the Innovator in RNG Casino Supplier – EGR B2B Awards 2019 and Innovator of the Year International Gaming Awards 2019. In 2020 they went on to the Innovator of the Year International Gaming Awards 2020. That marks 5 straight years of awards won by Yggdrasil Gaming!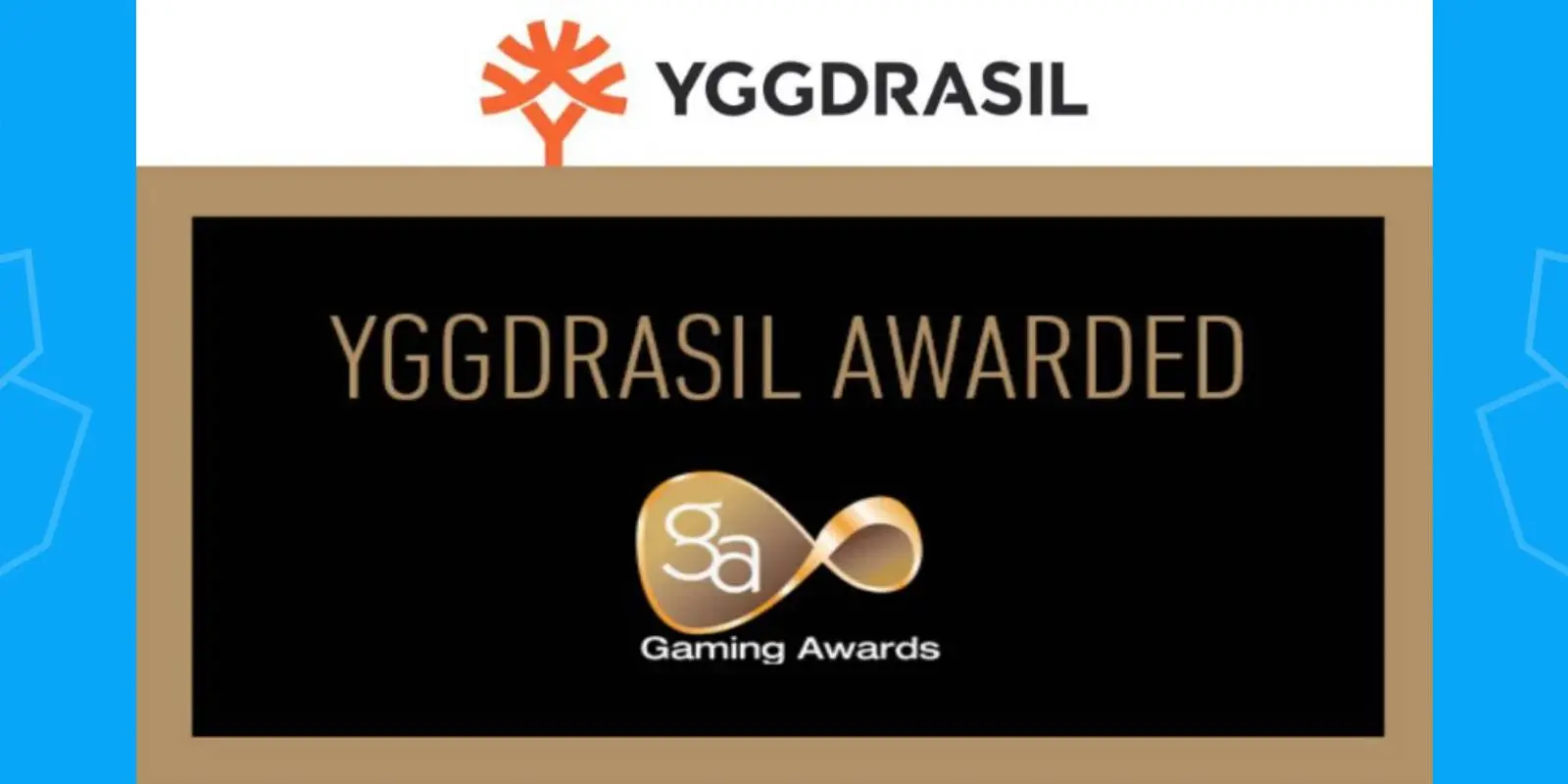 Yggdrasil Gaming: Should You Play Their Games?
In its short operating spell, Yggdrasil Gaming has achieved many incredible milestones. From winning multiple awards to creating more than 60 games, it really has made a massive impact on the iGaming industry. One of the games that have been on everyone's radar is Achilles.
Yggdrasil Gaming also has all the necessary high authority licences for players to see that they are trustworthy and reliable. Most notably they are licensed by Malta Gaming Authority (MGA) and the United Kingdom Gaming Commission (UKGC).
You can really trust that you will have a good time playing games developed by Yggdrasil Gaming. It really is a really good gaming provider and players have to give credit when it's due.
Frequently asked questions
Who are Yggdrasil Gaming?
Yggdrasil Gaming is a gaming provider that has created over 60 high-quality games since its launch in 2013. They have built a high reputation with several online casinos.
Should I Trust Yggdrasil Gaming?
Yes! There is no reason why you should not trust them. Yggdrasil Gaming has high authority licences that are recognised around the world. These are Malta Gaming Authority (MGA) and the United Kingdom Gaming Commission (UKGC).
What Games Do Yggdrasil Gaming Offer?
They mainly focus on two types of online casino games. These are pokie and roulette games. They have multiple well-known pokies such as BananaZ 10K Ways and Let it Slide.
Have Yggdrasil Gaming Won Any Awards?
Yes, they have! They have been winning awards since 2015. In 2015 and 2020 they won one award in both years and from 2016 to 2019 they won 2 awards each year.
Is There A Way To Contact Yggdrasil Gaming?
If you encounter any problems with Yggdrasil Gaming's games, then you can simply contact them via email. This can be done through your email provider or their contact form on their official website.
What Are The Most Popular Pokies Of Yggdrasil Gaming?
Over the years, 2 stand-out games have been mentioned as the most popular. These are Achilles and Rise of The Valkyrie. You can find these games at any online casino that is partnered with Yggdrasil Gaming.
Are There Demo Versions To The Pokies Of Yggdrasil Gaming?
Yes, there are! Yggdrasil Gaming has made it possible for players to try out some of their pokies games prior to them playing with real money.