A Glimpse into Pragmatic Play's History
Embarking on a journey with Pragmatic Play, we travel back in time to understand the roots of this software provider. Witness their metamorphosis from a budding startup to a widely recognised industry player, punctuated by key decisions and milestone achievements.
From Humble Beginnings to Global Recognition
Pragmatic Play's journey began in 2015. They started small but had grand visions. Over the years, they've made strategic business decisions, including the acquisition of Topgame, a then struggling game developer. With relentless effort, Pragmatic Play turned around the acquired assets, setting the tone for the quality-driven approach that is now synonymous with its brand.
A Truly Global Presence
From its headquarters in Malta, Pragmatic Play has expanded its operations to multiple continents. The company has offices in Gibraltar, the Isle of Man, Cardiff, Uruguay, Germany, Canada, India, South Africa, Russia, and China. This global footprint allows them to understand diverse gaming markets and craft pokies and casino games that cater to a wide variety of player preferences.
Transforming Topgame: A Turning Point
Building on this, the acquisition and transformation of Topgame proved to be a turning point in the company's trajectory. It showcased Pragmatic Play's ability to revitalise and innovate, solidifying its reputation for high quality and attention to detail.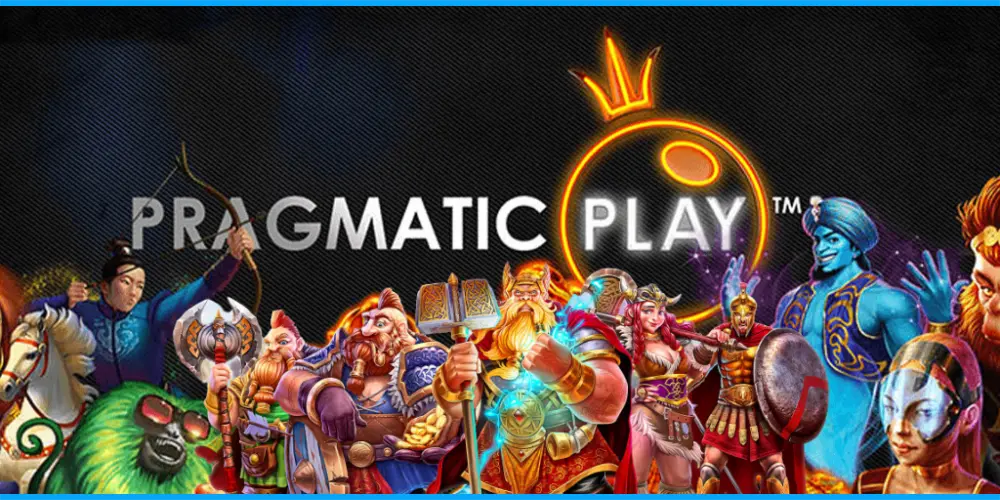 A Team Committed to Vision
As Pragmatic Play grew, they attracted and nurtured top talents in the industry, assembling a team committed to their vision of delivering superior gaming solutions. Through this, Pragmatic Play has managed to continually redefine the pokies landscape, combining traditional themes with modern gameplay elements for an enhanced player experience.
Venturing into New Markets: Pragmatic Play Live Casino Portfolio
Venturing into new markets, Pragmatic Play Live Casino came into existence in 2019, opening up an entirely new avenue for them to reach their users, and adding yet another dimension to their varied game offerings.
Recognition of Excellence: Awards & Accolades
The past few years have seen Pragmatic Play scoop numerous awards, a testament to their unwavering commitment to excellence. From EGR's 'Innovation in Slot Provision' in 2018 to being named 'Best Game Vendor' at the Malta Gaming Awards in 2020, these accolades further establish Pragmatic Play as a formidable player in the gaming industry.
Why Pragmatic Play Stands Out
Today, it's clear to see why Pragmatic Play has become a popular choice for players around the world. Their journey, marked by calculated risks, innovative thinking, and an unwavering dedication to their users, paints a vivid picture of a company that's not afraid to do things differently to make its mark. Besides that, their games are super user friendly, as it can be seen when playing their games at Betibet. And it's this unique blend of qualities that sets them apart in the fiercely competitive world of online gaming.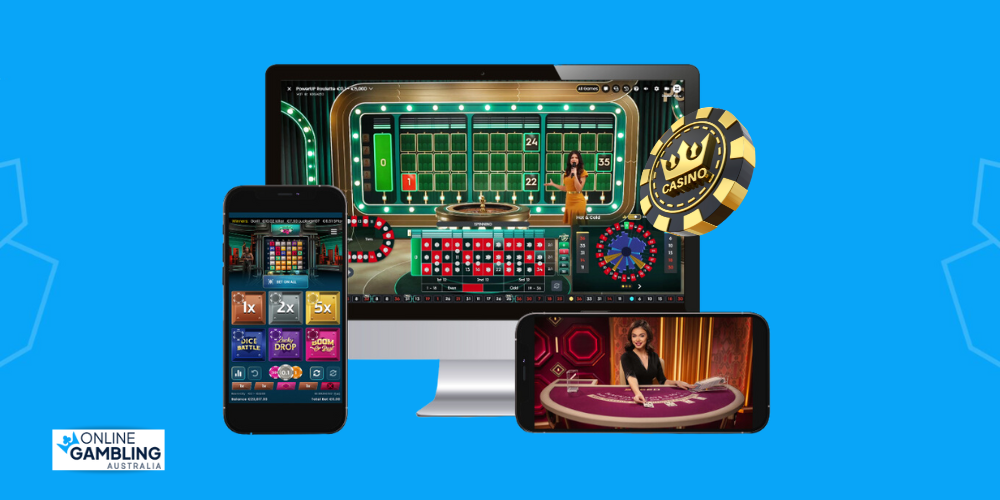 The Technology Behind Pragmatic Play's Games
Pragmatic Play embraces the latest technologies to deliver an optimal gaming experience. They understand the importance of cross-device compatibility and have made significant strides in ensuring their games are accessible on various platforms without compromising on quality or performance.
Embracing Cutting-Edge Development Techniques
Pragmatic Play leverages advanced technologies to ensure its games are compatible across all devices. They utilise HTML5 technology, enabling players to enjoy their favourite pokies and casino games directly from the browser on their smartphones, tablets, laptops, or desktops, whether running on Android or iOS.
Pragmatic Play's Range of Games
As previously stated, they're particularly recognised for their unique and exciting pokies, but they have also carved a niche with their comprehensive offering in other game categories, showcasing their dedication to providing players with a well-rounded gaming experience.
Diverse Portfolio Catering to Varied Interests
Pragmatic Play offers a comprehensive selection of casino games, with pokies being their flagship product. Their pokies portfolio is diverse, featuring games with different themes, paylines, and bonus features. Apart from pokies, they've also made a mark with table games, Bingo, Virtual Sports, and Live Casino games. Their live casino offerings, including popular titles like Mega Roulette, Mega Wheel, and Speed Roulette, have garnered widespread acclaim.
Progressive Jackpots
Apart from the standard pokies, Pragmatic Play also offers a range of progressive jackpot games. These are an exciting option for players looking for bigger wins. Each bet placed on these games contributes to a pooled jackpot, leading to potentially life-changing payouts.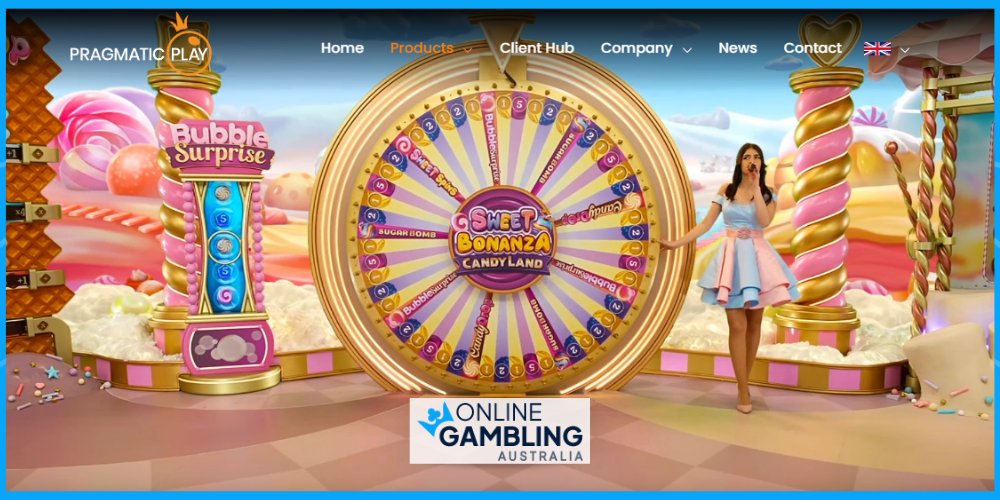 Pragmatic Play Live | Table Games & Live Casino
Pragmatic Play's catalogue isn't limited to pokies. They also offer a rich array of digital and live table games via Pragmatic Play Live. These include variations of online Blackjack, Roulette, and Baccarat, appealing to traditional casino enthusiasts. The live casino games, including 'Mega Roulette' and 'Mega Wheel', are particularly immersive, giving players a taste of a real casino experience from anywhere.
Innovative Products
Pragmatic Play has ventured into unique gaming experiences like 'Bingo' and 'Virtual Sports', showcasing their innovation. These games provide a welcome alternative to regular casino games and pokies. The developer's versatility and willingness to innovate reaffirm their status as a leading game provider in the industry.
High-Quality Pokies
We have saved the best for last. Pragmatic Play's pokies collection is the backbone of their game offerings. With well over 100 titles and more being added consistently, the library features something for everyone. From classic fruit machines to thematic adventures and Megaways pokies, players are spoiled for choice. Notable titles include 'Mustang Gold', 'Wolf Gold', 'Chilli Heat', and 'Great Rhino Megaways'.
'Wolf Gold'
This game is a standout in the Pragmatic Play collection. 'Wolf Gold' is a five-reel pokie with 25 paylines set against the backdrop of a stunning desert wilderness. The game features a host of wildlife symbols and includes a free spins feature and money respin round, offering plenty of chances for big wins. With its stunning graphics and exciting gameplay, 'Wolf Gold' has become a fan favourite.
'Mustang Gold'
'Mustang Gold' offers players a taste of the Wild West. It is a five-reel, 25-pay line pokie with high volatility. The game includes a money collect feature, where horseshoe symbols can trigger instant prizes or the Jackpot Reveal Bonus Game. With the potential for high payouts and its engaging theme, 'Mustang Gold' keeps players coming back for more.
'Chilli Heat'
This five-reel, 25-pay line pokie transports players to the heart of Mexico. 'Chilli Heat' is known for its vibrant graphics, engaging theme, and entertaining casino bonus features. The game features a money respin feature, where players can trigger a re-spin with only money symbols, offering the potential for big payouts.
'Great Rhino Megaways'
A unique twist on the popular 'Great Rhino' game, 'Great Rhino Megaways' introduces the exciting Megaways mechanic. The game offers up to 200,704 ways to win and includes a free spins feature with an increasing multiplier. With its African savannah theme, diverse gameplay, and high volatility, 'Great Rhino Megaways' offers a thrilling gaming experience.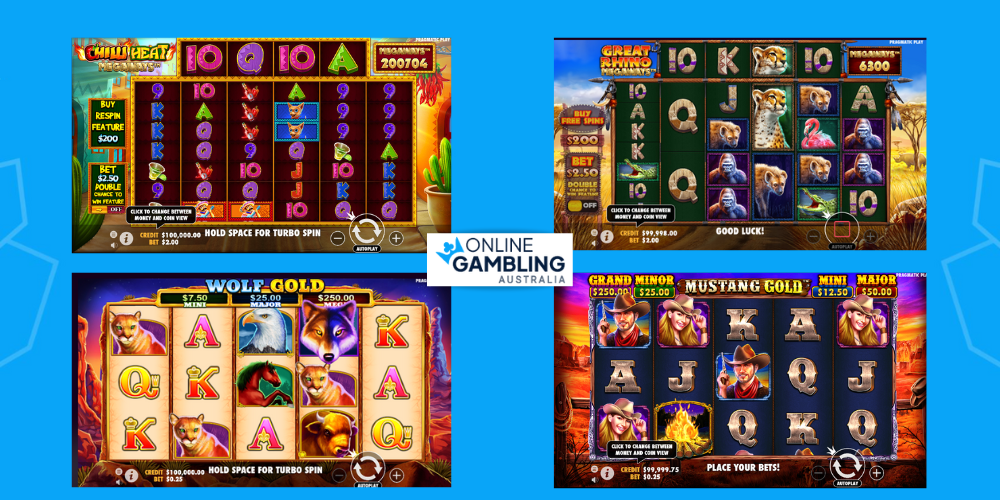 Pragmatic Play's Regulatory Credentials
Trust and fairness are crucial in online gaming, and Pragmatic Play has made concerted efforts to secure its credibility. They hold multiple reputable licences, attesting to their commitment to delivering fair, safe, and regulated gaming experiences to their players.
Licences & Certifications: Ensuring Trust & Fairness
Pragmatic Play is licenced by multiple reputable gambling commissions, including the United Kingdom Gambling Commission, the Malta Gaming Authority, and the Government of Gibraltar. These licences assure players that the games they enjoy are fair, secure, and adhere to stringent regulatory standards.
The Future of Pragmatic Play
Forward-looking and innovative, Pragmatic Play isn't resting like the cat that got the cream. They are consistently making strides to enhance their offerings, introduce novel games, and employ cutting-edge technology, assuring their position as a forward-thinking pioneer in the online gaming industry.
Continual Innovation & Growth
With a future-oriented mindset, Pragmatic Play is constantly moving to enhance its product portfolio. They regularly introduce new pokies and other casino games, keeping their offerings fresh and appealing to players. Coupled with their commitment to technological advancement and expanding into emerging markets, Pragmatic Play's future seems both promising and exciting.
The next time you engage in a game of pokies at your favourite Australian online casino, you'll appreciate the level of craftsmanship that goes into each game from this pioneering provider.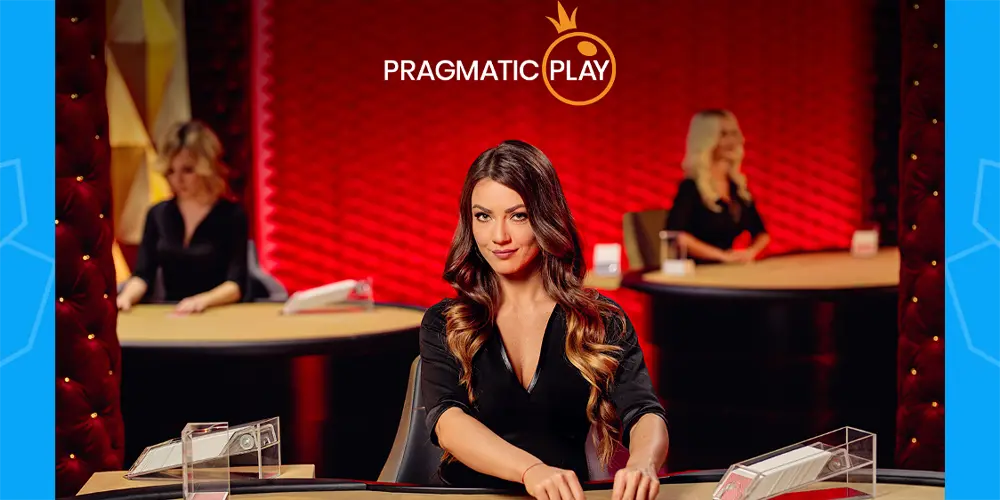 Pragmatic Play: Redefining the Gaming Experience
Choosing Pragmatic Play means opting for diversity, quality, fairness, and innovation. Their vast array of exciting pokies and adherence to fair gaming practices are a testament to their commitment to player satisfaction. Technological integration ensures you can enjoy their games anytime, anywhere.
Constant innovation keeps their offerings fresh, exciting, and in line with industry trends. Opting for Pragmatic Play is choosing a superior and progressive gaming experience. With this understanding, it's time to immerse yourself in the exciting world of Pragmatic Play's world of online games and discover the immersive gaming experience they offer.
Why Opt for Pragmatic Play?
Choosing Pragmatic Play over its competition means aligning with a gaming provider that truly understands the evolving demands of the gaming industry. Pragmatic Play is known for anticipating player needs, often surprising the market with pioneering initiatives and game mechanics. Their dynamic approach to gaming sets them apart; they strive to provide immersive and interactive gaming experiences that extend beyond just winning or losing.
In an industry crowded with the ordinary, Pragmatic Play delivers the extraordinary, providing its audience with a gaming journey that is not just entertaining, but also memorable and rewarding. Their unrelenting commitment to excellence makes them a top choice for discerning pokie enthusiasts.
Pros & Cons of Pragmatic Play
Before you venture into the exciting world of Pragmatic Play, it is helpful to weigh the positives and potential drawbacks of this renowned gaming software provider. Here, we've compiled a list of pros and cons based on our extensive review. This should guide you in making an informed decision about whether Pragmatic Play's offerings align with your gaming preferences.
Pros
High-quality pokies with engaging themes and features
Constant innovation with regular new game releases
Diverse range of games beyond pokies, including live casino and table games
Mobile compatibility across their game range
Licenced by multiple reputable gaming authorities
Utilises advanced HTML5 technology for instant play
Cons
Does not have its own proprietary casinos
Could diversify further into various niche game categories
Frequently asked questions
What makes Pragmatic Play stand out among other gaming software providers?
Pragmatic Play offers a diverse range of games, from pokies to live casino games, appealing to a broad spectrum of players. Their games are known for their high-quality graphics, engaging themes, and innovative features, making the gaming experience exciting and unique. Moreover, Pragmatic Play games are mobile-friendly, ensuring players can enjoy them anywhere, anytime.
How frequently does Pragmatic Play release new games?
Pragmatic Play is dedicated to keeping its gaming catalogue fresh and exciting, typically releasing three new pokies every month. This ensures that their offerings remain current and engaging for players, offering plenty of variety and innovative gameplay experiences.
Are Pragmatic Play pokies fair and random?
Absolutely. Pragmatic Play pokies use a Random Number Generator (RNG) to ensure that each spin's outcome is entirely random and fair. Furthermore, their games are independently tested and certified by reputable testing agencies like Gaming Laboratories International (GLI) and Quinel.
Can I play Pragmatic Play Pokies for free?
Many online casinos offer players the chance to try Pragmatic Play games for free in demo mode. This is a great way to get familiar with the game mechanics and bonus features before playing with real money.
What are some of the most popular Pragmatic Play pokies?
Some of the most popular Pragmatic Play pokies include 'Wolf Gold', 'Mustang Gold', 'Chilli Heat', and 'Great Rhino Megaways'. Each of these games offers unique themes and engaging gameplay mechanics.
Does Pragmatic Play offer progressive jackpot pokies?
While Pragmatic Play's focus is primarily on non-progressive pokies, they do have games with jackpot features. For example, 'Mustang Gold' includes a Jackpot Reveal Bonus Game, where players have the chance to win one of four fixed jackpots.