Play'n Go Software Provider
Have you ever played at an online casino? Have you ever wondered how online casinos have a wide range of games that players are able to play? Well, it's because of gaming software providers such as Play'n Go, which is one of the most popular gaming providers in the world.
Is Play'n Go Used By Any Online Casino?
Many popular online casinos use the services provided by Play'n Go, for example, we have seen Play n'Go's flagship titles appear in casinos like Casino Mate, Bitkingz and even King Billy. A way for you to know whether or not the game in which you are playing is from this particular provider, is by paying close attention before a game at an online casino loads up. After clicking on a game you wish to play, normally a logo of the game provider pops up, and because of this you will be able to know exactly the provider of such a game.
Play'n Go offers a wide variety of pokies at different themes, such as Space, Anime, and Ancient civilizations, in which online casinos are able to provide to their players. They offer games on both desktop and mobile, which in this day and age is a must. With games that have jackpots for instance, it is not surprising that it is one of the most searched gaming providing software in the world. Many professional players search regarding gaming providers, to be sure that they are safe and secure for them and other players to use.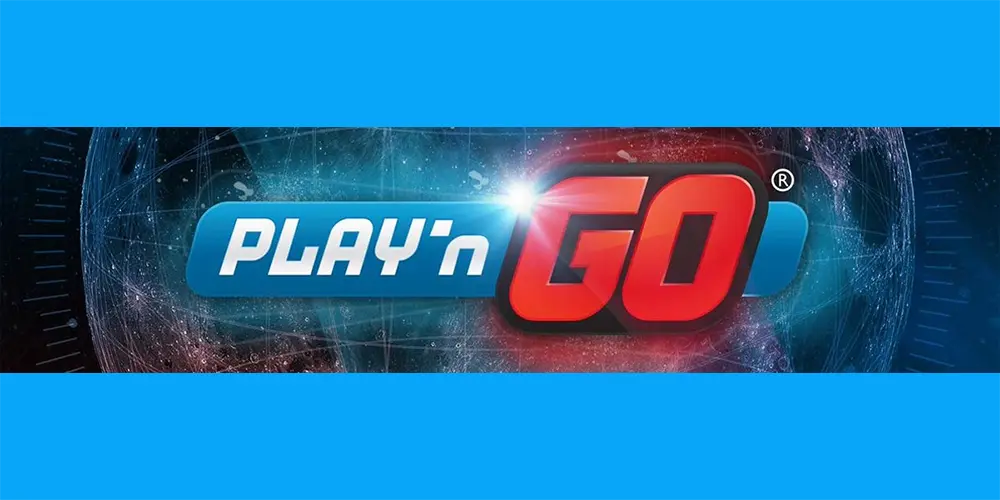 What Do Play'n Go Specialise In?
One may see that Play'n Go mainly markets slots, as it is regarded to have the best slot games in the industry. The reason being is that they provide unique games with eye-catching colours and smooth music, such as in their classic Fire Joker, Book of Dead, Reactoonz, and more. In the games that they provide to online casinos, they offer many bonuses, high payout percentages, as well as jackpots within their selection of games. Play'n Go made sure to tick all the necessary and important boxes, and it really shows, as many players love to play the games they provide to online casinos.
Like many other businesses, the goal is to have a so-called "loyal fan base". These are individuals that love their services so much, they prefer to use that company's services and only theirs. Play'n Go has reached this goal, as many players from all levels have shown their loyalty towards this gaming provider by continuously playing their games.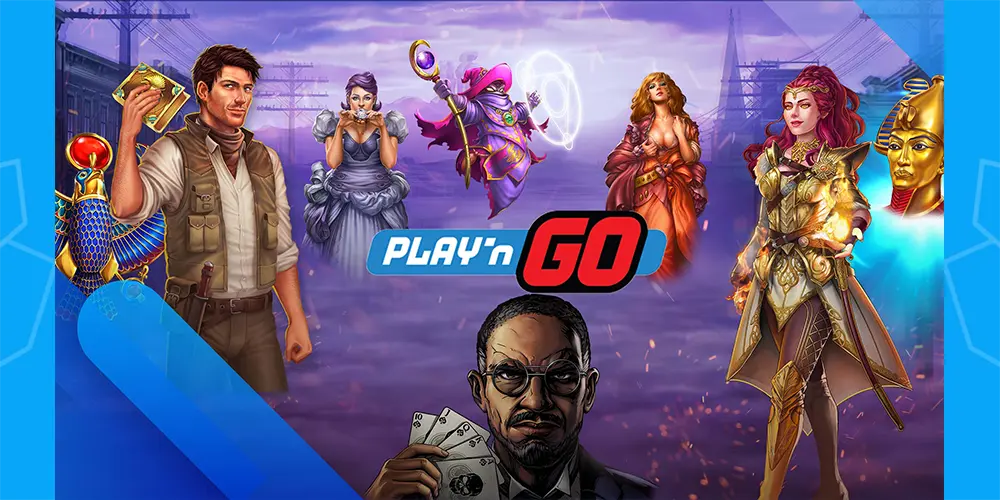 Play'n Go's History
Play'n Go was founded back in the mid 1990s and the team was formed by individuals that were working as freelancers and consultancy roles. This was during the emergence of the dotcom scenery, where the internet was at its early stages. The founders described themselves as your typical gaming geeks, so it's not really a surprise that they had found success in the gaming industry.
During that time, companies were being created within the gaming industry, with several gaming manufactures most especially creating and developing games which were regarded to be very high quality. This was done for third party game providers. The team noticed what was going around them and saw a massive opportunity in the gaming industry. They decided to come together and form a company. They named the company Play'n Go, and now it is one, if not the most, popular gaming provider in the world.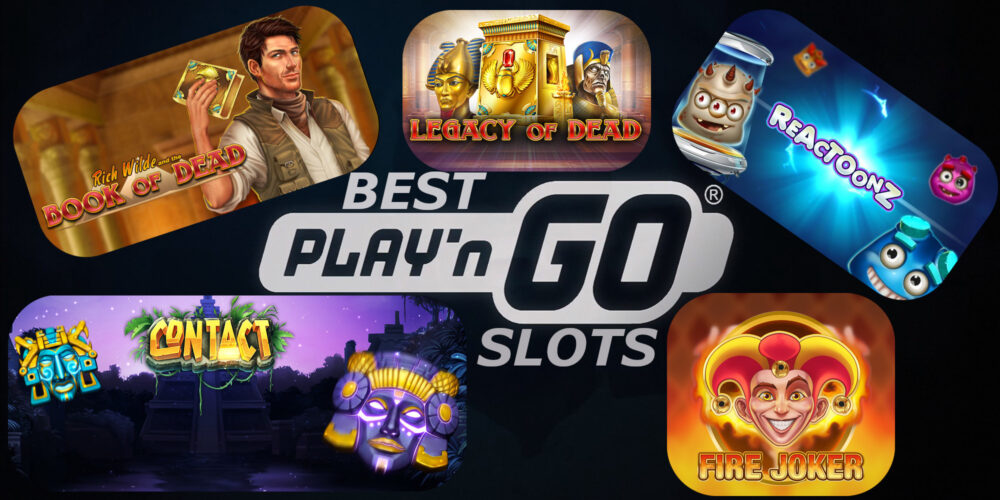 Recent History
There are other popular gaming providers such as Mancala and NetEnt, but they are a little different in how they operate when compared to Play'n Go. Play'n Go's mission is for them to be recognised as the best there is, and are trying to achieve this by offering online casinos technical robust games that have excellent entertainment value, as well as difficulty-free products for both the players and customers of the casino.
Although they are regarded to be the best gaming providers in the industry, they are always looking at ways to up their game, keeping their competitors on edge. A way how they are doing so is by developing their already existing casino games, whilst also creating new high-quality ones that are more entertaining for the players.
Because of their history, and how they developed themselves over time when one looks at their portfolio, they see that they have created a wide range of high-quality games, whilst also consistently being reliable and trustworthy for both casinos and players.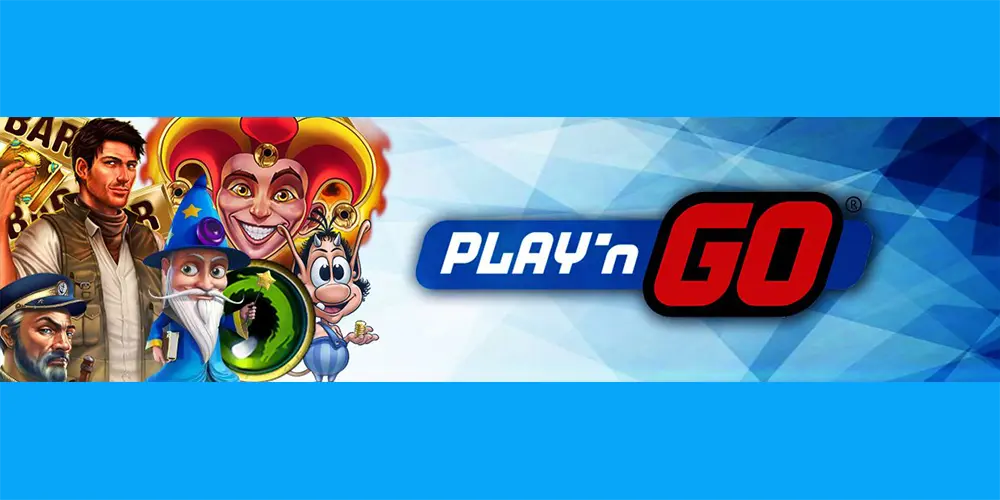 Why You Should Play The Games Provided By Play'n Go
One of the most important objectives Play'n Go has is to create entertaining games for players to play such as "Book of Dead". The founders of this company are gamers, so they know how to think like a gamer, and know what a gamer wants. Although their main customers are online casinos, they still look at it as they are giving these services to players.
Having this sort of mentality that their indirect customers are players gives them the motivation needed to develop games of high quality and entertainment. In fact, many players feel that Play'n Go is the most entertaining gaming provider out there, so the goals that the founders are putting out are being achieved.
Conclusion
Given the importance for casinos to provide quality games to their players, we can see that Play'n Go are reaching the online casinos expectations. Play'n Go have established themselves as one of the best in the business after decades of operating. Their reliability and trustworthiness to online casinos shows as many online casinos, including players, speak highly of the gaming provider.
Frequently asked questions
Who is Play'n Go?
Play'n Go is a gaming provider where it creates and develops high quality entertaining games for online casinos to use. These casinos would use these games by allowing their players to play them.
Do Play'n Go offer any Demos?
Yes! In fact there are multiple different games offered by this gaming provider where it allows players to try out the game before even playing with real money. These sorts of games are able to be played on all compatible devices such as computer, tablet, and smartphone.
Is the RTP high when playing Play'n Go's Slot Games?
Play'n Go has some of the  highest Return To Player (RTP) rates in the business. Some examples of games that have high RTP are Reactoonz (96%), and Moon Princess (96%).
Which Play'n Go pokie has the best RTP?
From its vast pokie games, the highest RTP game they provide is Wildhound Derby. It has an RTP of 96.93%.
Can I Play Play'n Go games on my phone?
Yes! In fact, you are able to play on your tablet and laptop as well. They are compatible with Windows, Android, as well as iOS.
What Sort of Games do Play'n Go Offer?
They offer a wide variety of games to gamblers. They provide bingo games, table games, as well as slot games.
What Year Did Play'n Go Launch?
Play'n Go launched back in 2005. This means that in approximately three years, it will be Play'n Go's 20th anniversary.
Is Play'n Go Licensed?
Yes, it is! They are licensed by some of the best gambling authorities in the world, which are MGA, UKCG, and Gibraltar.