NoLimit City Casinos Australia
For pokies enthusiasts in Australia, Nolimit City stands out as a hallmark of quality and innovation. Below, we will shed light on the best online gambling sites that resonate with the excellence of Nolimit City. These choices have been meticulously curated by our adept team, ensuring you're only introduced to the pinnacle of the iGaming experience.
The Genesis of Nolimit City
Nolimit City made its entrance into the iGaming arena in 2014, a brainchild of adept professionals well-versed in the nuances of the industry. Despite its relatively recent inception, the firm's foundation is built upon the vast experience of its founders who have been instrumental in various facets of the iGaming world.
What truly sets Nolimit City apart from many other providers is the nature of the slots they produce. The company has carved out a niche by catering specifically to the seasoned gambler. Their pokies are characterised by super high volatility, ensuring that players are always on the edge of their seats with the potential for significant wins. Along with this high volatility comes impressive maximum win potentials, a feature that has become a hallmark of their offerings.
It's not just about the potential for big payouts; Nolimit City's games often incorporate intricate and extensive bonus games, providing layers of engagement and depth not always found in other pokies. This meticulous attention to detail and commitment to delivering a thrilling gaming experience reflects Nolimit City's understanding of what avid gamblers truly seek.
Nolimit City's Global Footprint
With operational hubs in Malta and Stockholm, Nolimit City has extended its influence across prominent iGaming landscapes. These strategic locations not only underline their commitment to meeting international standards but also allow them to tap into the talent and resources necessary for their innovative endeavours.
Licences & Credibility
Nolimit City operates under the stringent regulations of esteemed bodies like the UK Gambling Commission and the Malta Gaming Authority. These licences vouch for their dedication to transparency, fairness, and player security.
Beyond Pokies: A Glimpse into Their Offerings
While pokies are the heart of Nolimit City's portfolio, their commitment to diversifying their range is evident. They have consistently pushed boundaries, introducing new game mechanics and features that have left an indelible mark on the iGaming world.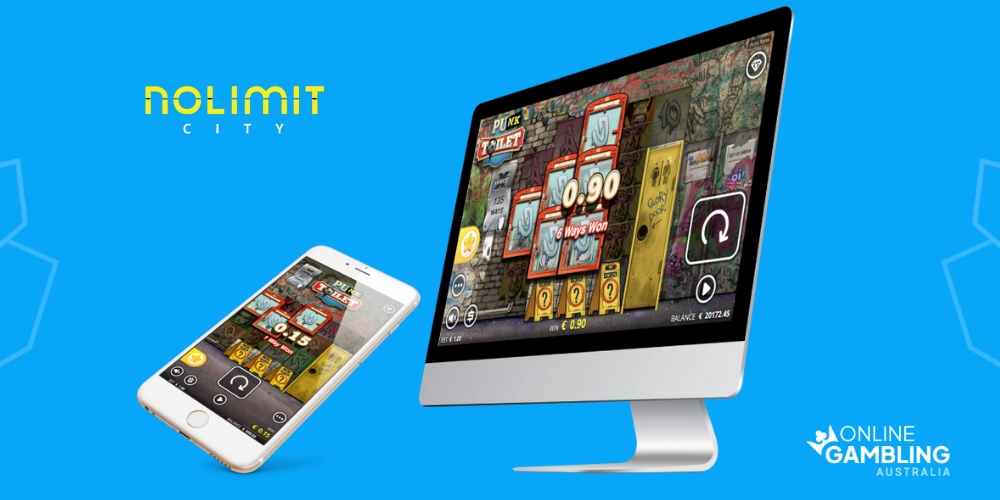 Major Achievements
In a short span since their inception Nolimit City has made significant inroads in the iGaming industry. Their rapid expansion is a testament to their dedication and prowess. With offices in strategic locations like Malta and Stockholm, they've efficiently catered to a global audience. But what truly distinguishes them are their game releases. Their pokies, celebrated for their inventive themes and groundbreaking mechanics, have consistently garnered attention and praise, solidifying their position as a frontrunner in the industry.
Technology & Customisability
Harnessing the power of innovation and cutting-edge technology, Nolimit City stands out in the sphere of iGaming software development. Their technological foundation ensures that players receive an unparalleled experience, whether they're accessing pokies from a desktop, tablet, or mobile device.
Bespoke Platform Integration
At the heart of their technological offering is a bespoke platform, meticulously crafted to deliver their games seamlessly across various devices. This platform isn't just about game delivery; it offers an environment wherein every aspect of gameplay, from core mechanics to visual elements, is designed and built from scratch by the Nolimit City team. This in-house approach ensures that they retain full control over the quality and innovation of their offerings.
HTML5 Technology: Cross-Platform Excellence
Embracing the future of iGaming, Nolimit City utilises HTML5 technology, ensuring that its games are not only visually stunning but also compatible across a spectrum of devices. This mobile-first philosophy guarantees that players get a consistent and immersive experience, whether they're spinning the reels on their smartphones or larger screens.
Unique Gaming Mechanics: The xSeries & Beyond
Beyond the technological framework, Nolimit City's true prowess is evident in the unique game mechanics they've introduced to the market. The xSeries, a collection of innovative features, exemplifies their commitment to enhancing players' gambling experiences and elevating winning possibilities.
These technological and customisable facets of Nolimit City's operations play a pivotal role in the company's success and its growing popularity among players and operators alike.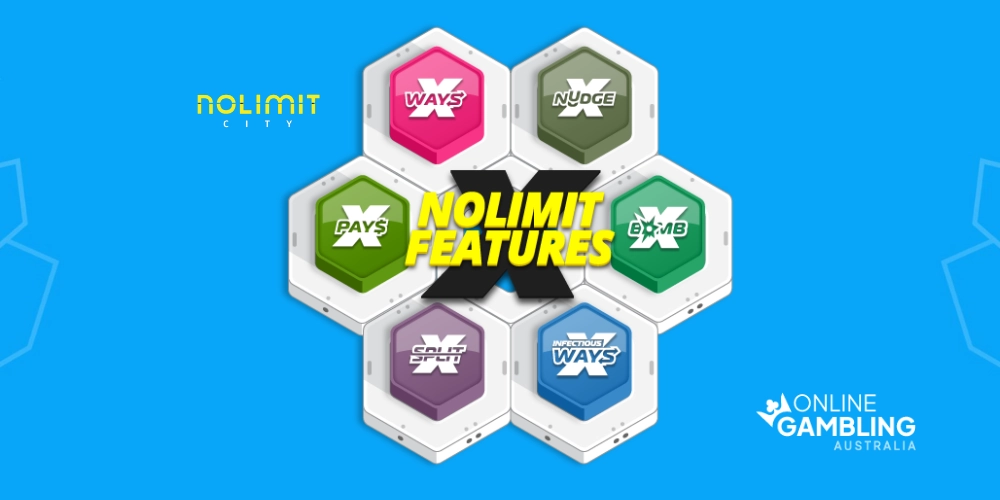 Player Experience
Nolimit City has carved out a reputation for delivering an immersive player experience that pushes the boundaries of what's expected from online pokies. Central to their appeal is a combination of visually captivating designs and innovative game mechanics, ensuring that players remain engaged and entertained.
Groundbreaking Game Mechanics
One of the standout features of Nolimit City's offerings is the introduction of the xSeries, a collection of unique pokie features designed to elevate the gaming experience. Here's a brief overview of some of the mechanics:
xNudge: Originating from the game Hot Nudge, this mechanic works alongside wild reels. Landing a wild can result in increased multipliers, with the wild nudging to fill the reels, enhancing the potential for significant wins.
xWays: First seen in Pixies vs. Pirates, the xWays system introduces an element of unpredictability by infinitely increasing the number of potential winning ways. When paired with other mechanics like xNudge, the potential for massive payouts is substantial.
xPays: Introduced in Monkey's Gold, this feature amplifies winnings by removing non-winning symbols, triggering new drops that enhance payouts as they connect.
xBomb: Featured in the 2021 release, Fire In The Hole, the xBomb mechanic, combined with the cascade feature, allows for the explosion of adjacent symbols, paving the way for new symbols and potential wins.
Infectious xWays: This mechanic ensures any xWays symbols that appear unveil another similar symbol. If the symbol is already on the reels, each visible one will expand, opening up additional winning ways.
xSplit: A recent addition to the xSeries, the xSplit feature, seen in xWays Hoarder xSplit, significantly aids in enhancing winnings and increasing the potential winning combinations.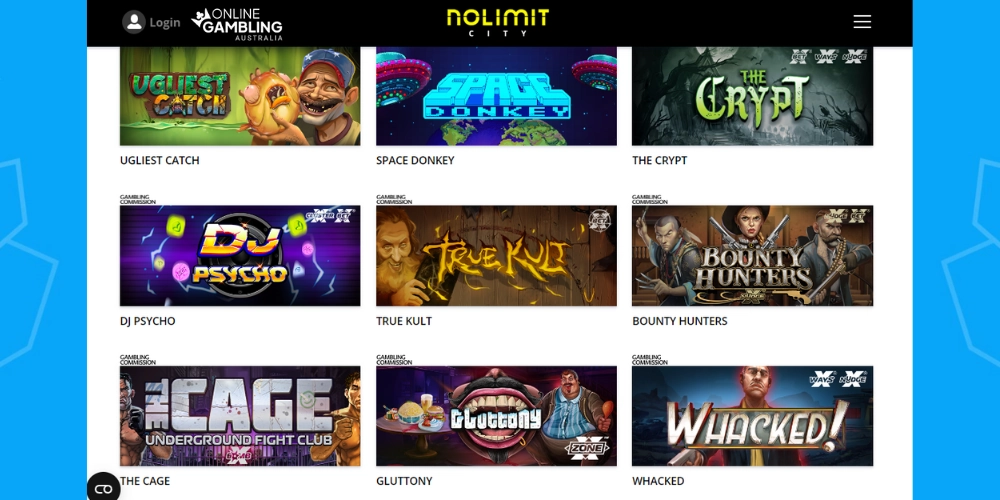 Nolimit City Gaming Portfolio
Nolimit City's emphasis is on pokies. While some providers diversify with table games, live dealer casino offerings, or bingo, Nolimit City remains devoted to crafting exceptional pokie experiences. This focus ensures that every release receives the attention and innovation it deserves, resulting in a collection that consistently delights and surprises players.
Distinctive Gaming Portfolio
Nolimit City has meticulously crafted a gaming portfolio that perfectly encapsulates its commitment to innovation, design, and player engagement. While they might not boast the vast numbers of titles as some of their industry counterparts, their focus on producing high-quality, unique, and player-centric pokies ensures that each release is eagerly anticipated and well-received.
This dedication to excellence is evident in their signature titles, each offering a unique gambling experience. Due to their dedication, it is not surprising to see that they are featured in many popular online casinos such as 31Bet for instance. We will explore some of NoLimit City's best-loved titles below.
Deadwood
Nolimit City's Deadwood transports players to the Wild West, where outlaws and sheriffs dominate the dusty streets. Through its detailed graphics, the game paints a vivid picture of the era's rugged charm. Deadwood stands out with its 576 ways to win, offering players a chance to engage in duels and shootouts for rewards.
With each spin, players can anticipate not only potential wins but also a deeper immersion into the cowboy narrative, enhanced by unique bonus features and gameplay mechanics.
Punk Toilet
Nolimit City's Punk Toilet offers a humorous and rebellious spin on the classic punk genre. Set in an unconventional lavatory scene, players meet a variety of punk-inspired characters, each bringing a touch of anarchy.
Beyond its comedic appeal, Punk Toilet is rich in gameplay features and bonus rounds. The game guarantees a blend of laughs and opportunities for sizable wins, ensuring every spin is both entertaining and rewarding.
San Quentin xWays
San Quentin xWays by Nolimit City takes players behind the bars of the infamous prison, offering a gritty and intense gaming experience. This pokie, with its detailed design, showcases the harsh realities of life in a maximum-security prison. However, it's not just the theme that captivates; the game mechanics, including the innovative xWays feature, ensure players are on the edge of their seats.
As they navigate the treacherous world of San Quentin, players have the chance to unlock significant rewards, making every spin a thrilling adventure.
Milky Ways
Journeying into the vast expanse of the cosmos, Milky Ways by Nolimit City offers players a celestial gaming experience. Set against a backdrop of twinkling stars and swirling galaxies, this pokie is a testament to Nolimit City's graphical prowess.
Beyond its visual appeal, Milky Ways boasts mechanics that mirror the vastness of space, offering numerous ways to win. As players traverse the universe, they can anticipate not only breathtaking views but also the chance to unlock cosmic rewards.
Mental
Nolimit City's Mental delves into the haunting depths of an asylum, showcasing the developer's talent for atmospheric narratives. As players explore the eerie corridors, they are introduced to the unsettling remnants of the institution's past.
But Mental isn't just about the narrative; its gameplay mechanics, replete with innovative features and bonus rounds, ensure an engaging experience. Unravelling the mysteries of the asylum offers players not just narrative depth but also the opportunity for significant rewards.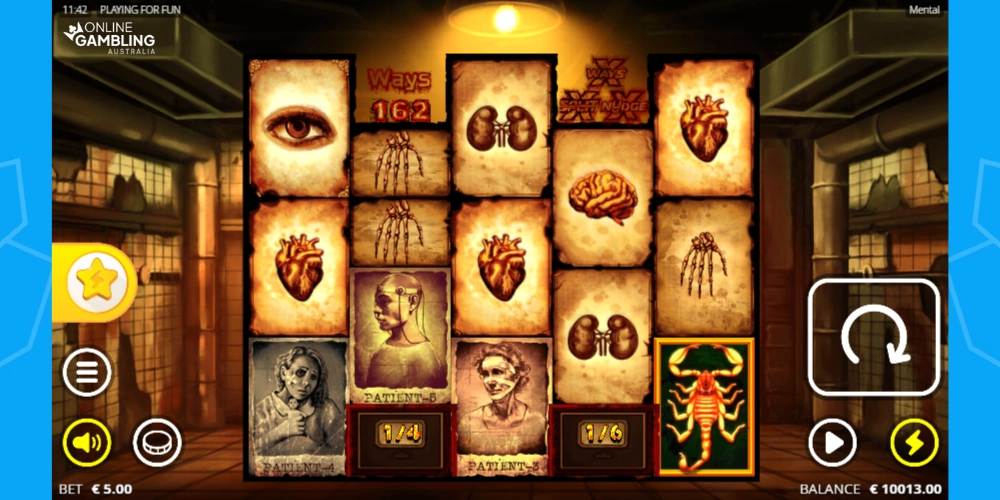 Nolimit City Software Solutions
Nolimit City's software platform stands out in its flexibility, allowing online casino operators to easily integrate and manage the developer's game portfolio. Their platform is designed for rapid deployment and comes with an array of promotional tools that operators can utilise to engage players effectively. This includes tailored promotional campaigns, real-time game performance analytics, and customisable bonus configurations.
Furthermore, Nolimit City ensures that its platform is equipped with the latest security protocols. This not only guarantees the safety of player data but also ensures game integrity, building trust with both operators and players.
In a rapidly evolving iGaming landscape, Nolimit City's commitment to continuous improvement and adaptability in its software solutions positions it as a reliable partner for online casinos globally.
Why Choose Nolimit City?
Nolimit City has established itself as a distinctive name in the iGaming world, especially for those who cherish innovative and immersive pokies. Their commitment to crafting games with unique mechanics, such as the xNudge and xWays, showcases their dedication to providing players with experiences that are both refreshing and rewarding.
By concentrating solely on pokies, Nolimit City has been able to channel its resources and creativity, ensuring every release is of the highest calibre. This focused approach sets them apart in a crowded market, as they consistently push the boundaries of what a pokie game can offer.
For those who value pioneering gameplay, stunning visuals, and narratives that captivate from start to finish, Nolimit City emerges as an obvious choice. Their forward-thinking approach, combined with their dedication to player experience, makes them not just another name in the industry but a benchmark for quality.
Pros:
Innovative game mechanics like xNudge and xWays
High-quality visuals and immersive narratives
Exclusive focus on pokies ensures refined gameplay
Licensed and regulated by reputable authorities
Cons:
No table games or live dealer options available
Fluctuating RTPs on some titles
Limited game portfolio compared to some larger providers
Frequently asked questions
Who is Nolimit City?
Nolimit City is an online casino game developer established in 2014 by a group of seasoned iGaming industry professionals. They primarily focus on creating high-quality pokies with unique mechanics and themes.
Where is Nolimit City based?
The company has its roots in Stockholm, Sweden, but has since expanded with offices in Malta and India.
Why are there no table games in Nolimit City's portfolio?
Nolimit City has chosen to specialise in pokies, allowing them to channel their resources and creativity into crafting the best possible pokie experiences for players.
Are Nolimit City games safe and fair?
Yes, Nolimit City games undergo rigorous testing by approved third-party agencies to ensure they operate with a fair and unbiased Random Number Generator (RNG). Furthermore, being licensed by reputable authorities like the UK Gambling Commission and the Malta Gaming Authority ensures they adhere to high standards of player protection and integrity.
Why are there no table games in Nolimit City's portfolio?
Nolimit City has chosen to specialise in pokies, allowing them to channel their resources and creativity into crafting the best possible pokie experiences for players.
How many games does Nolimit City have in their portfolio?
The latest data indicates that Nolimit City has over 60 pokie games in their collection, and they very often release new titles.
What makes Nolimit City pokies stand out?
Nolimit City pokies are known for their innovative game mechanics like the xSeries features, high-quality graphics, diverse themes, and high volatility gameplay, offering players unique and thrilling experiences.