Playtech Software Provider Review
Launched back in 1999, Playtech has an impressive portfolio that all the other software providers would be jealous of. With over 600+ games created and developed, as well as almost all the games, being available at top online casinos in Australia, it is no surprise to see that the love for Playtech is also shared by gamblers.
In this article, we will be taking a look at all the information you need to know about Playtech. We will be talking about its history, how they make money, what awards they have one, and many more talking points!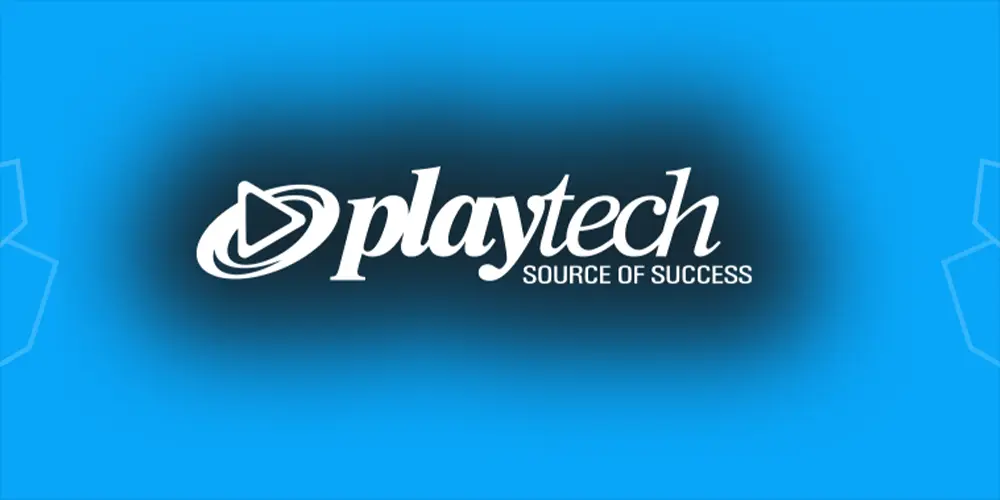 Playtech's History
Teddy Sagi, who is the brilliant entrepreneur that came up with the idea of launching Playtech back in 1999, is the founder of this giant gaming provider. But, he didn't do it on his own. He got help from software engineering industries, multimedia, as well as some individuals who have experience in the casino space. 2 years after the launch of Playtech, they were able to finally launch their first-ever casino product.
Given the space that Teddy Sagi entered in is a highly competitive one, Playtech was not able to take a break from what they had created, and had to continuously try to expand in every section of their company. Most especially in the creation and development of the casino games department.
2004
In December of 2004, Playtech's plan to expand took a massive positive step forward as they were able to open up a poker network business called iPoker. Because of this, a fresh and interesting opportunity presented itself in which they could use their creativity and expertise to appeal to a far larger number of people. The long days of labour that Playtech invested in the creation of this poker system have unquestionably paid off since the iPoker network is now widely regarded as the most successful in the sector.
2006
But they didn't stop there! In 2006, Playtech opened yet another business to make its presence even more known! This time it was in the bingo market, with the company being called Bringo Broadway. Ever since that time, Playtech has established a long and fruitful history of offering the most high-performing systems to the most well-known bingo and gaming businesses in the world. Because of its developments, many top online casino brands use Bingo Broadway's services as a means of providing games to their players.
For obvious reasons, given the expansion that they had, Playtech had to increase its staff for them to continue reaching its targets. To help with this, in 2006, Playtech decided to open up a long-term recruitment procedure through the Playtech academy. This was done in Estonia as well as in the central part of Sofia, Bulgaria.
This was only the beginning for Playtech. Over the years, they were able to open offices in 19 different countries around the world, whilst also employing around 5,000 incredible iGaming personnel. Both the breakthroughs that they've given and the hundreds of skilled employees who have worked in the shadows have contributed to their rapid development.
2007
In 2007, an important appointment to the CEO and Executive Director positions took place. Mor Weizer was appointed for both positions. He is a person that has vast experience in many industries such as finance, technology, and online gambling. With his incredible experience in all industries, he was able to be a big part of Playtech's success over the next 10 years.
What Playtech Is And What It Does
If you haven't realised by now, Playtech is a company that has to do with the Gambling industry. It is a company that creates and develops games for online casinos to use. For instance, have you ever played a game at an online casino? Let's take a pokie for example. We wouldn't be surprised if the game that you chose to play was created and developed by Playtech.
As you can see, Playtech is a company that does not have a physical product, but rather a service-styled product. Their main aim is to create high-quality games and make them as enjoyable as possible for players. Speaking of games, let's take a look at what are the most popular games Playtech have created, as well as their studios which are under the Playtech umbrella!
Studio and Games
Over the years, Playtech has been able to create more than 600 high-quality games. Playtech, which is one of the most notable service providers in the iGaming industry, is well aware of the significance of providing gamblers with a diverse selection of iGaming options. As a result, the company has made it a priority to provide gamblers with a wide range of casino gaming options that they can all adore.
Whilst we know that quality is more important than quantity, when it comes to Playtech's case, it is exactly the same! They try to come up with new games that are of the highest possible quality, with the main aim being that the players would have an enjoyable experience. They have procedures in place to further assure themselves that what they are producing is nothing less than the best.
Because of their unbelievable expansion, Playtech now has 9 global studios which develop content. Here are the different studios under Playtech's umbrella:
Ash Gaming
Psiclone Games
SUNFOX games
GECO Gaming
Playtech Origins
Playtech Vikings
Quickspin
Rarestone Gaming
Eyecon
All of the above studios' main goals are to provide the best high-quality products and reach their desired standards. With the tools that these studios have at hand, Playtech would want them to produce high-quality games every single time. Open Platform provides access to dozens of more gaming options, whilst also having its very own library of games.
Playtech offers something for gamblers who enjoy any and every kind of online casino game. If you enjoy playing video pokie games, then you would be glad to know that you have access to a vast library filled with games that include a variety of different themes and are constructed in a number of different ways.
If you prefer to play at the tables, you may choose from a great range of roulette and blackjack games, in addition to some of the more specialised options, like sic bo and craps.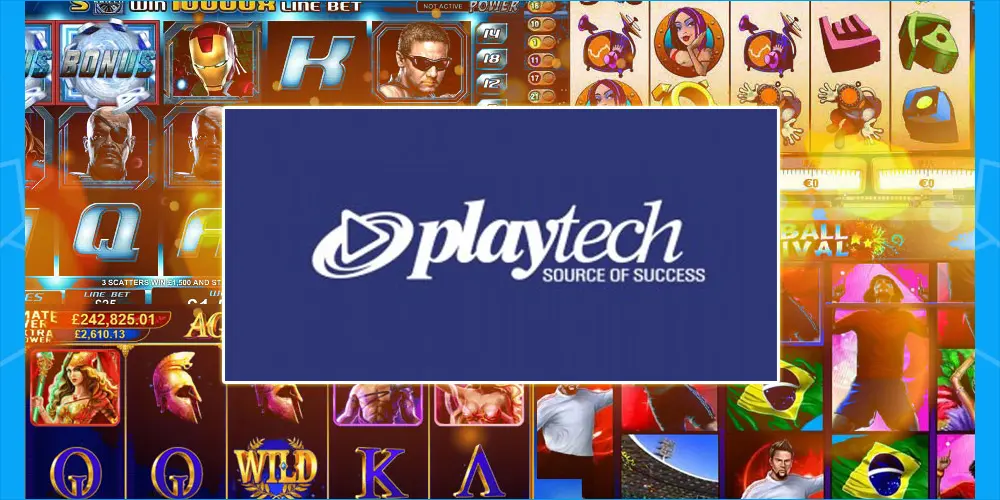 More Games Produced by Playtech
Playtech has introduced a great number of additional gaming products over the production history of the company. These products include sports gambling as well as digital sports gambling, top online bingo and poker networks, lotto jackpot offerings, and, of course, the Playtech Live Casino Games, which is widely considered to be the pinnacle of gaming experiences nowadays. Playtech appears to have everything met, no matter what your preferences might be.
Due to the industry being a highly competitive one, no matter how popular or large the gaming provider is, if it stops creating and developing new games, the company would fail. Especially nowadays, with the way that technology is advancing day by day. Gaming providing companies need to keep themselves up-to-date on practically anything.
Fortunately for Playtech, they realise this particular threat and are always looking on how they can increase their catalogue with high-quality games. Here is a list of some recent games that were released by Playtech:
Playtech Live Casino Stud Poker
Hi-Lo Club
Space Digger
Blue Wizard
American Roulette
Spread-Bet Roulette
From the game titles above, you are able to see that Playtech tries to create new titles. Playtech has just added new content to its slot collection, table games, as well as its live casino list, providing players with something fresh to be excited about.
Playtech Video Pokies
When it relates to Playtech's available casino games, they have a varied portfolio at hand, and they have not failed to provide a large variety of video pokie for players to enjoy. Playtech also offers a number of other casino games. There are dozens of these games available for players to play, and if they're lucky, they could walk away with what many people would say that they are impressive profits.
Within their pokie library, they have a wide variety of pokie games available. They have the classic 3-reel pokies as well as the 5-reel pokies. They also have a wide variety of feature-based pokies, such as jackpots.
Want to know which pokies are the most popular? Below you find a list of the 3 most popular pokie games produced by Playtech:
Green Lantern
King Kong
Goblin's Cave
One aspect that is consistent across all of Playtech's video pokies is the presence of a wide variety of features that have the potential to improve each round. There's also the free spins bonus, which is always in high demand, wild icons, which increase your chances of winning on the reels, and special bonus rounds which give you access to an entirely new gameplay experience.
Therefore, anytime you fire up a Playtech video pokie game and press the play button for the reels to start turning, make sure to keep an eye out for each of these amazing game-altering elements.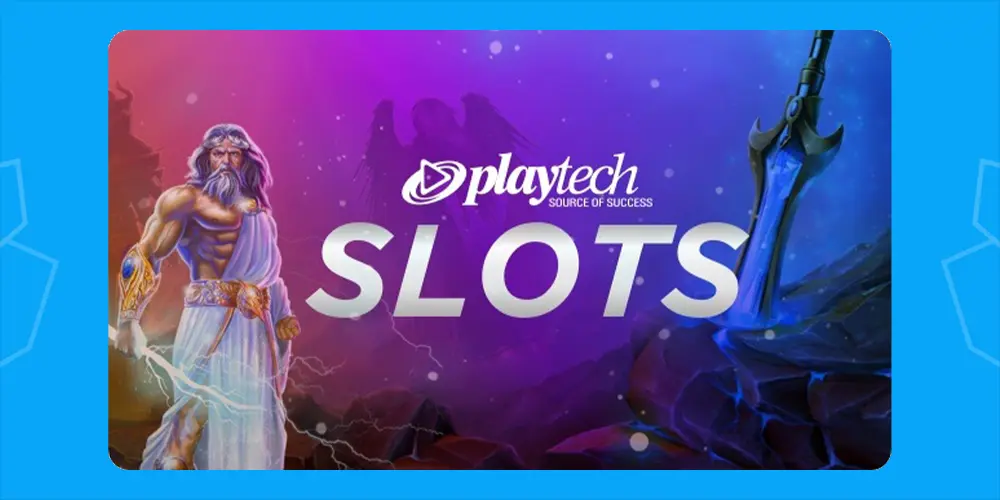 Playtech Live Casino Games
There is no longer a need for players to physically visit a casino establishment to enjoy the adrenaline and environment that were previously exclusive to traditional land-based locations. These days, that feeling of excitement may be felt directly through your displays in an uninterrupted manner via high-definition video streaming.
Playtech Live Casino, which describes itself as providing the "ultimate gaming experience," is distinguished by its mix of time-honoured land-based practices with the most recent data-driven technology, This is done in order to deliver the highest quality Live Casino games that can be found anywhere.
This entire operation is managed by their cutting-edge, next-generation live venue in Latvia and Riga, which launched in 2017 and is significantly larger than any other live casino venue available on the market right now.
Since they have such an amazing operations base at their fingertips, you would think that they would provide a large variety of live casino games. You would be correct in making that assumption. You don't even have to leave the comfort of your own household to get in on the activity at the live tables, which allows you to participate in not only time-honoured games like baccarat, blackjack, and roulette.
There are also new cutting-edge variations like Casino Hold'em, Prestige Roulette, as well as Prestige Baccarat. In addition to this, there are also a wide variety of other games available at Playtech!
Live Casino Equipment and Presenters
Due to Playtech's want of being the best there is, they only use the best cameras in the business. As for them to broadcast their live casino games to players, they only use High Definition (HD) cameras for their games. In fact, if you try and load a live casino game of Playtech, you would instantly realise how good the picture is.
The presenters of the game show are one of the most important aspects when it comes to living casino games. Playtech tries to only hire individuals that are professional and easygoing. Furthermore, most of the time, they hire presenters that are fluent in either English, Spanish, Italian, and Romanian.
Playtech's Casino Platform
Playtech casino platform is called POP, which stands for Playtech Open Platform. It provides licensees with accessibility to more than 600 of Playtech's most popular online and smartphone in-house games, in addition to third-party products. It is important to note that this platform is available across any possible chances, and on practically any device available.
The POP content catalogue has a wide collection of traditional pokie machine games, multi-line video pokie machines, and premium branded pokie machines. These games come from Playtech's state-of-the-art in-house studios as well as 30 of the industry's leading providers. Additionally, the release of all new POP titles occurs concurrently across both desktop and smartphone platforms.
Below you can view a list of some of the things that POP offers:
Real-time data and league tables displaying the performance of competitors
Several different integration platforms for games
Account type that is single-player throughout all products
Compatibility for all relevant game requirements
Continuous assistance
Games development kit
Integration with third-party wallets that is completely smooth
Integration of information and storage of such data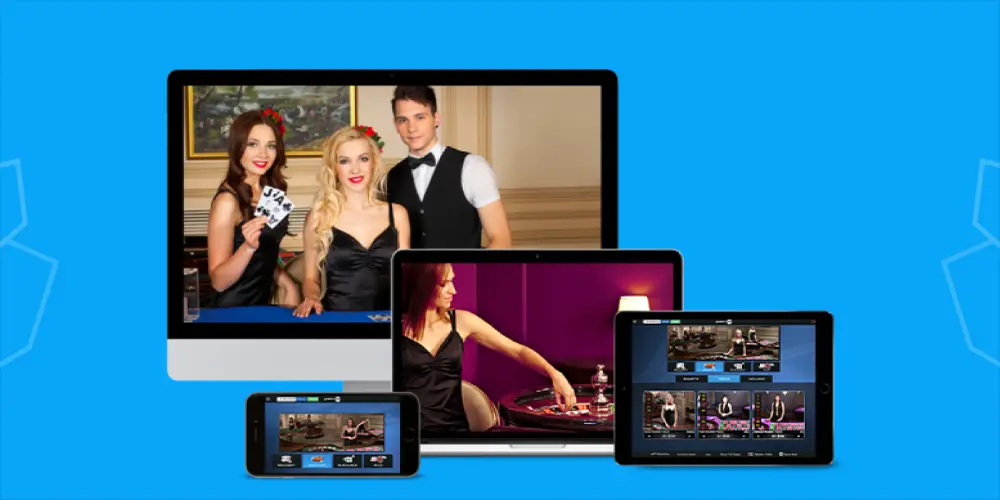 Playtech Smartphone Casino
Mobile gambling is rapidly expanding to become a significant component of the market for online casinos. A significant number of players are opting to play a few hands of poker or their preferred pokie machine while they are on their way to work or school each day.
Therefore, since the desire for more smartphone and tablet-compatible games has been on the upswing, the leading game suppliers and casino companies have been forced to either adapt their existing libraries for such gadgets or create new material to fulfil the requirements of the new generation of players.
The vast majority of Playtech's games are HTML5-compatible, allowing for easy accessibility from virtually any internet-enabled mobile device or tablet. Playtech's games are available to customers in a variety of languages, including English, Swedish, and Norwegian.
You will get access to the vast amount of Playtech's large gaming collection regardless of whether you're using an Apple, Android, or Windows gadget. This means that you will be able to engage with virtually all of Playtech's games.
Awards Received by Playtech
Playtech was established in 1999, and ever since then, the company has been getting traction within the gambling industry, which has encouraged enthusiasts and industry professionals alike to sit up and take notice. Over the course of their careers, they have demonstrated excellence in a variety of domains, which has earned them several honours at a wide range of distinguished events (details of which are included in the list that follows).
Since 2010 Playtech has won multiple different rewards. Most notably are the International Company of the Year (2010), Best Online Bingo Software (2014), Best Poker Software (2017 and 2018), as well as Platform of the Year (2014, 2015, 2017, and 2018). Playtech won Platform of the year 4 times, which is an incredible amount of times, especially with the high rise of competition it has had over the years. This just shows that Playtech is continuously on the lookout for how they should do their business and what they have to do to be the best.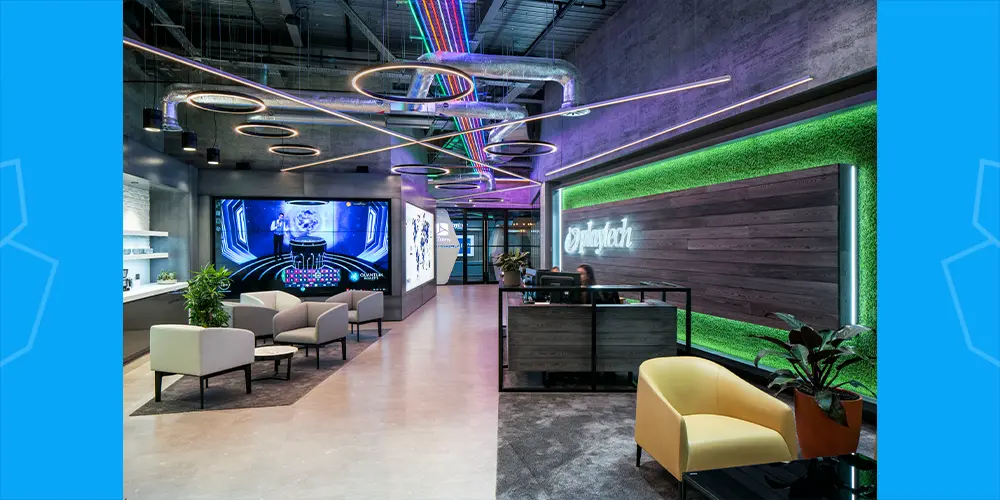 Playtech's Gambling Licences
As the sector of internet gambling has evolved and spread into new locations throughout the world, stricter legislation has been introduced to guarantee that a safe and secure environment is maintained for all affected parties.
Freshly regulated markets undoubtedly offer the potential to grow gaming income, but gambling service providers & operators both have to confront the problem of complying with the laws and restrictions which have been enacted by each nation's specific regulating authority.
Playtech, which is one of the largest publicly listed businesses around the globe, has demonstrated that they are committed to meeting all of these conditions, and as a result, they have been given multiple licences in various jurisdictions across the world, which are:
France: Autorité de régulation des jeux en ligne (ARJEL)
Serbia: Games of Chance Administration (GCA)
Estonia: Maksu- ja Tolliamet (Tax and Customs Board)
UK: UK Gambling Commission (UKGC)
Italy: Agenzia delle dogane e dei Monopoli (Customs and Monopoly Agency)
Denmark: Spillemyndigheden (Danish Gambling Authority)
The Netherlands: Dutch Gambling Authority (DGA)
Spain: La Dirección General de Ordernación del Juego (DGOJ)
Playtech's Bonuses
Several people are conscious of the fact that all dedicated gamers at online casinos are continuously searching for the most recent and advantageous bonus offers. Even while free spins on Playtech video pokies might be rather hard to come by, they may sometimes show up in connection with the launch of a new pokie game or on other occasions such as festivals or other noteworthy events.
You may take advantage of a variety of additional incentives, such as the ones listed below, to extend the amount of time you spend playing any of Playtech's games plus, as a result, potentially raise the amount of money you win.
Welcome Bonus
When a new player joins an online casino for the very first time and makes their initial deposit, the online casino will give them a welcome bonus. This bonus will equal a certain percentage of the money that the player adds to their account.
Deposit Bonuses
The function of a bonus that requires a deposit from the gambler is very identical to that of a bonus that requires no deposit from the gambler; the main distinction is that a deposit must always be made into the gambler's account before the incentive can be issued.
No-Deposit Bonus
After completing the registration process at an online casino, a gambler will often receive a no-deposit bonus. This bonus consists of a predetermined sum of cash that may be used in the casino.
Free Spins
Online casinos frequently make free spin incentives accessible in connection with the launch of newly released games since they are among the promotions that receive the greatest interest from customers.
Playtech Sure Have The Game Covered!
During the course of our evaluation, the industry superstar known as Playtech was subjected to a great deal of criticism. Specifically, we investigated the company's origins in a single city in Estonia and the process that led to the establishment of a global business, as well as the variety of products which the company sells and the number of industry awards that have been bestowed upon it in recognition of its innovation and expansion.
So, after considering everything, what are our general thoughts on Playtech as a whole?
First, let's take a look at Playtech's product lineup. The amazing variety of services that the company provide is one of its selling points. In contrast to numerous other gaming programs, they decided to expand their product line beyond the typical video pokie and table game selections.
As a result, they developed what has become the most successful bingo and poker systems in the sector, in addition to an exceptional collection of Live Casino games. Therefore, it is safe to claim that the decision that they took was the best possible option given the circumstances.
Before we move on to other topics, we must take a moment to highlight the incredible selection of table games and video pokies that we have already mentioned. Every single spin, as well as each and every hand dealt, is made more enjoyable by the abundance of interesting features that are available.
Additionally, every Playtech product has music and images which are of the best quality; as a result, each time you participate, you will be immersed in an experience that reaches the highest satisfaction possible.
We feel that Playtech has earned every bit of its success, from local recognition to international acclaim. If they keep going in the same direction, we anticipate that we will be seeing plenty more fantastic things about this unstoppable iGaming enterprise.
Frequently asked questions
How Long Has Playtech Been Operating?
Playtech has been in operation since 1999 and has since built a reputation like no other. Teddy Sagi is the person that founded this gaming-providing giant.
What Are The Most Popular Pokie Games?
Over the years, Playtech has created multiple pokie games, but they have 3 main ones that are considered to be the most popular, which are Green Lantern, King Kong, and Goblin's Cave.
How Many Games Has Playtech Created?
In more than two decades, Playtech was able to create and develop more than 600 different high-quality games, which is obviously a very large number.
Do Playtech Offer Live Casino Games?
Yes, they do! They offer a wide range of different live casino games. You can enjoy these games through online casinos that are integrated with Playtech.
What Licences Does Playtech Have?
Playtech has multiple licenses, which is great to hear. They have France: Autorité de régulation des jeux en ligne (ARJEL), Serbia: Games of Chance Administration (GCA), Estonia: Maksu- ja Tolliamet (Tax and Customs Board), UK: UK Gambling Commission (UKGC), Italy: Agenzia delle dogane e dei Monopoli (Customs and Monopoly Agency), Denmark: Spillemyndigheden (Danish Gambling Authority), The Netherlands: Dutch Gambling Authority (DGA), and finally Spain: La Dirección General de Ordernación del Juego (DGOJ)
Does Playtech Offer Any Bonuses?
Yes, they do! Like many other gaming providers, Playtech offers multiple different types of bonuses, which are Welcome Bonus, Deposit Bonus, No-Deposit Bonuses, and Free Spins.
What Major Award Did Playtech Win?
Playtech has rightly won many major honours over the past two decades. The most notable one is the Platform of the Year which they won in 2014, 2015, 2017, and 2018.