A Comprehensive Guide to Microgaming Online Casinos
This guide is aimed at Australian players seeking high-quality and trusted online gaming platforms. The selection process has been diligently carried out by our team of professionals, ensuring an exceptional gaming experience for every player.
Microgaming: An Overview
Microgaming, now operating under Games Global Limited, is an industry-leading software developer revered for its innovative and comprehensive catalogue of online casino games. Established in 1994, this industry behemoth transformed digital gambling and persists in shaping the market with its captivating gaming offerings.
Isle of Man Origins
Originally, Microgaming was based in the Isle of Man, a self-governing British Crown dependency noted for its flourishing gambling sector. It wasn't long after its inception that Microgaming carved out its unique niche, delivering unmatched gaming experiences that bridged the divide between traditional and digital gaming realms.
Progressive Jackpot Network
Microgaming's Progressive Jackpot Network, now under Games Global's ownership, revolutionised the online gaming industry with its ground-breaking concept of accumulative jackpots. Introduced in 1998 with the inaugural game Cash Splash, this network comprises renowned games like Mega Moolah, famed for offering life-changing jackpots sometimes reaching into multi-million dollar territory. This feature continues to be a significant player magnet, promising the potential for enormous returns from relatively small stakes.
This innovative network set Microgaming apart as a progressive company, a characteristic also reflected in its commitment to fair play. They demonstrated this foresight by playing a crucial role in the establishment of eCOGRA (e-Commerce and Online Gaming Regulation and Assurance) in 2003. This non-profit organisation, dedicated to ensuring fair and responsible gambling, helped Microgaming set a new industry benchmark, subsequently adopted by many competitors.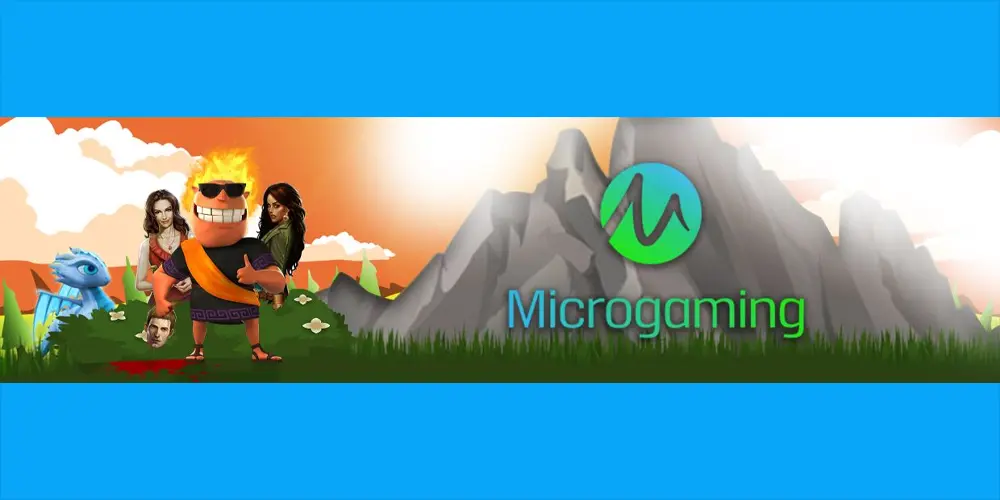 The Largest Progressive Jackpot Win in History
With its record for the largest online pokie payout, a title recognised by the Guinness World Records in 2015, Microgaming's Progressive Jackpot Network solidified the company's reputation as an industry leader. This acclaim was further bolstered by the network's enduring appeal and ability to reward players, setting Microgaming and now Games Global, distinctively apart from competitors.
Despite the recent changes in company structure and ownership, the Progressive Jackpot Network remains a compelling and rewarding feature of its gaming offerings, continuing to offer players the exciting prospect of life-changing winnings.
Embracing Diversity
Moreover, Microgaming has always prioritised inclusivity, going the extra mile to cater to a diverse spectrum of players. It's noteworthy that their software supports over 45 languages and accepts more than 25 currencies. It's the persistent effort to make its games accessible to all, irrespective of their gaming preferences or location, that sets the company apart.
Commitment to Innovation & Quality
Microgaming's journey is marked by ceaseless innovation and a commitment to quality. Today, under the Games Global banner, it has morphed into a multifaceted company that upholds the same ethos it had at the outset – an ambition to offer a gaming experience that is above all, enjoyable and fair. Throughout its history, it has constantly reinvented itself, pushing boundaries and surpassing the expectations of players and operators alike, earning a reputation as a reliable, innovative, and world-leading software provider, with an unmatched dedication to quality.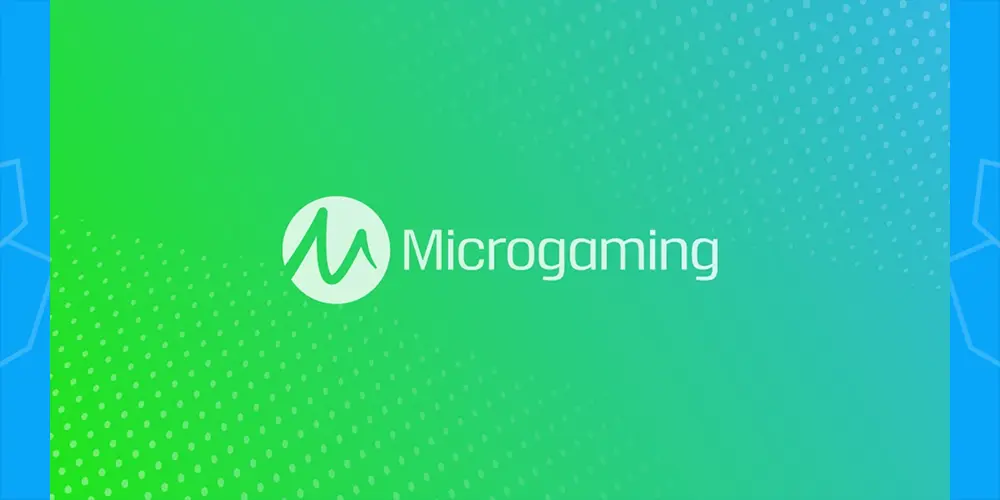 Games Global: Forging Ahead in iGaming
Embarking on a new chapter in the iGaming industry, Games Global is a force to be reckoned with. This private capital-backed enterprise, established in 2021, is helmed by industry veterans, including CEO Walter Bugno and CFO Tim Mickley.
Following its acquisition of Microgaming's distribution business and gaming portfolio, Games Global has solidified its position as a leading supplier of iGaming content. The acquisition has enabled them to control a vast portfolio of 25 studios and more than 3,000 games, further enhancing their potential for growth.
With a dedicated team of over 1,100 experienced staff worldwide, Games Global is poised to lead innovation in the online gaming sector, promising a dynamic and exciting future for the industry.
The Founding Legacy
Microgaming is known for introducing the world's first online casino software. Its vision, spearheaded by entrepreneur Martin Moshal, was to create an innovative gaming experience that bridged technology with entertainment. Today, it is recognised as a global leader in online casino gaming, offering a diverse portfolio of games to over 800 operators worldwide.
Quality & Variety in Gaming
Microgaming has set high benchmarks in quality and variety in the online casino industry. It offers over 800 games, including pokies, table games, and live dealer games, all renowned for their exceptional graphics, compelling sounds, and smooth gameplay. Branded pokies such as 'Game of Thrones', 'Jurassic World' and 'Lara Croft Temples and Tombs' have captivated players with their creative design and rewarding gameplay.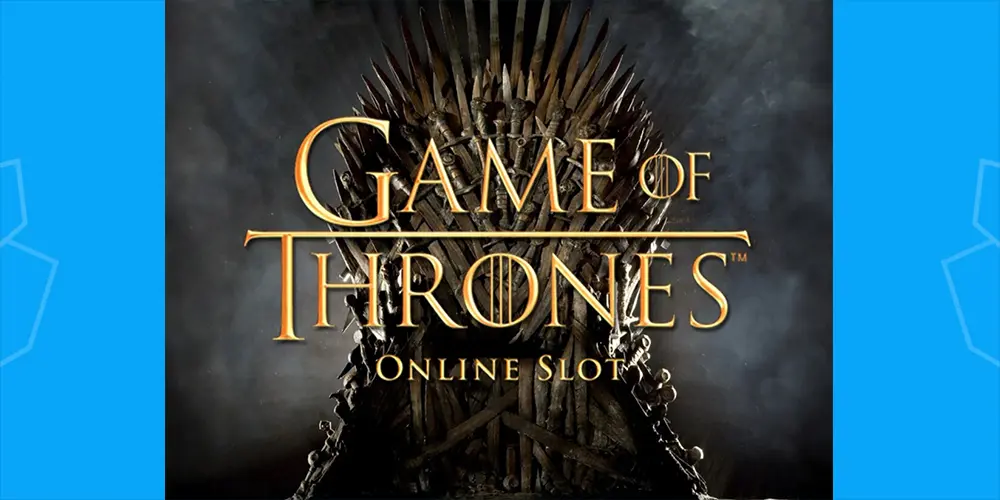 Major Achievements
Microgaming's illustrious history is decorated with numerous milestones and accolades. These achievements echo the company's commitment to technological innovation, fair play, and creating immersive gaming experiences that redefine the boundaries of digital entertainment.
Trailblazing Innovations
In 2004, Microgaming achieved another groundbreaking milestone when it led the industry into the mobile gaming era. As one of the first software providers to recognise the potential of mobile technology, they developed a range of games specifically designed to run on mobile devices.
Their mobile gaming catalogue has grown extensively over the years, with over 350 high-quality games currently available. In a remarkable move, they developed the world's first virtual pokie game compatible with the Samsung Galaxy Gear smartwatch, demonstrating a steadfast commitment to innovation.
Regulatory Compliance & Fair Gaming
Microgaming's commitment to responsible gaming is demonstrated through its role as a founding member of eCOGRA (e-Commerce and Online Game Regulation and Assurance). This organisation aims to set and uphold high standards of fairness and security in online gaming. Microgaming is also a member of the Interactive Gaming Council (IGC), ensuring the rights and interests of players are protected.
Cutting-edge Technology & Customisability
Embracing technological advancements is at the heart of Microgaming's operations. The software giant utilises state-of-the-art technologies to create seamless gaming experiences across platforms, delivering games that are not only engaging but also adaptable to different user preferences.
The Technical Edge
Microgaming utilises cutting-edge technologies such as HTML5, Java, and Adobe Flash to offer seamless and engaging gaming experiences. The company continuously integrates emerging technologies like 3D and VR into its offerings, ensuring its games remain at the forefront of the industry.
Flexible Gaming Experience
Microgaming's games are compatible with Windows, Mac, Android, and iOS platforms, providing flexibility for players to enjoy gaming on any device. The games support over 45 languages and more than 25 currencies, making them accessible to a global player base.
Furthermore, Microgaming's games are fully customisable, allowing operators to tailor the gaming experience to their audiences' preferences.
Microgaming Software Solutions
Microgaming's software solutions are equally varied, catering to both operators and players. They offer download, instant play (Flash), and mobile platforms, allowing operators to serve their customers on multiple devices and platforms.
Quickfire Platform
Microgaming's Quickfire platform deserves special mention. Launched in 2010, Quickfire allows operators to easily integrate Microgaming's games with their existing software. Quickfire offers access to Microgaming's library of games and is designed for easy integration with any existing platform, giving operators flexibility and customers a seamless gaming experience.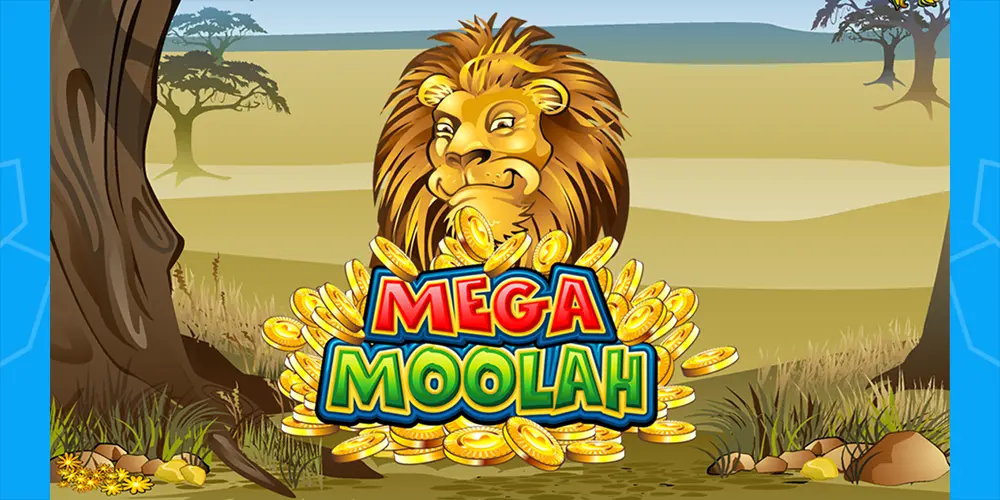 Unparalleled Player Experience
Microgaming's influence extends beyond its core offerings, thanks to strategic collaborations and partnerships. These affiliations have allowed the company to broaden its gaming repertoire and impact, reinforcing its position as a formidable player in the global online casino landscape.
Thrilling Game Features
Microgaming's games feature thrilling elements like free spins and jackpots, enhancing the excitement of the gaming experience. Their progressive jackpots, in particular, have gained massive popularity for their life-changing winning potential. Microgaming's progressive pokie 'Mega Moolah' holds the record for the largest online pokie win in history.
Responsible Gambling Advocate
Microgaming is a strong advocate for responsible gambling, and its games come equipped with tools for self-exclusion and setting betting limits. This demonstrates Microgaming's dedication to creating a safer gambling environment for all players.
Microgaming's Portfolio of Games
Microgaming's game portfolio stands as one of the most diverse in the industry, featuring over 850 unique casino games and more than 1,200 variations. Ranging from engaging pokies to immersive table games, each game offers unique themes, innovative bonus features, and top-tier graphics and sound effects.
Mega Moolah: The Millionaire Maker
One of the standout offerings in Microgaming's portfolio is the progressive jackpot pokie, Mega Moolah. Known as the "Millionaire Maker", this pokie is famous for its high-frequency jackpots and enormous payouts. This game not only provides thrilling gameplay with its African safari theme but also presents players with the chance to win life-changing amounts.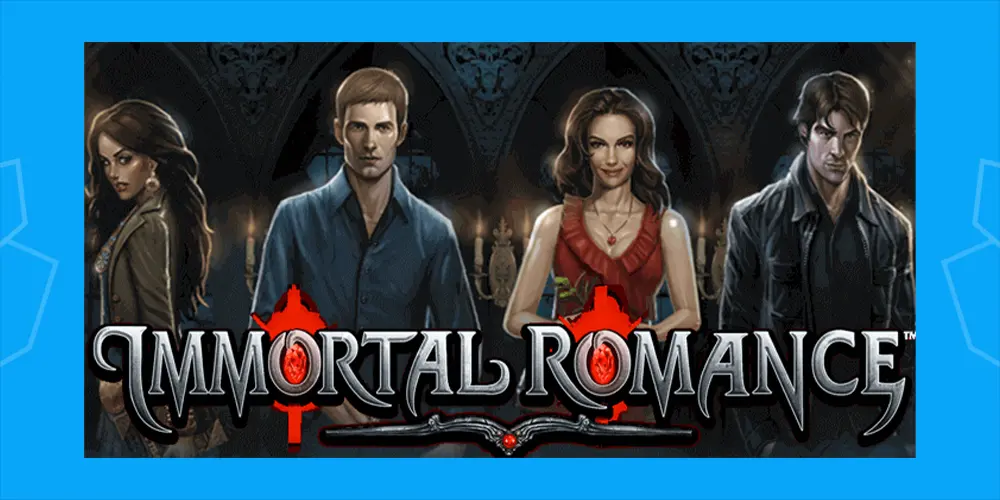 Immortal Romance: The Tale of Love and Intrigue
Immortal Romance is another iconic pokie by Microgaming. This vampire-themed game has captivated players with its intricate plot, engaging bonus features, and attractive payouts. The mix of high-quality graphics and a captivating soundtrack immerses players in a world of love and intrigue, demonstrating Microgaming's knack for creating memorable gaming experiences.
Lucky Leprechaun: Experience the Luck of the Irish
Microgaming's Lucky Leprechaun pokie offers players a chance to experience the luck of the Irish. This pokie stands out with its cheerful theme, entertaining bonus features, and potentially lucrative payouts. From free spins to multipliers, Lucky Leprechaun keeps players entertained and coming back for more.
Microgaming Poker Network (MPN)
Microgaming also runs its own online poker network, known as the Microgaming Poker Network (MPN). This platform gives players access to a wide variety of poker games and tournaments, along with unique features such as achievements, and the ability to change the look of the poker room to suit their personal style.
Microgaming's Live Dealer Games
In addition to their standard casino games, Microgaming also offers live dealer games. These games use live streaming technology to connect players with real dealers for games of roulette, blackjack, and baccarat. This gives players the thrill of a real casino experience from wherever they may be. Microgaming's live dealer games also feature a unique Playboy-branded version, where dealers are dressed in the iconic Playboy Bunny outfit.
Microgaming Bingo
Microgaming's Bingo network is another popular product, offering a variety of bingo game types with side games and integrated chat functionality. Immortal Romance Bingo, a unique game that combines elements of the popular pokie with traditional bingo, is a standout offering in Microgaming's bingo portfolio.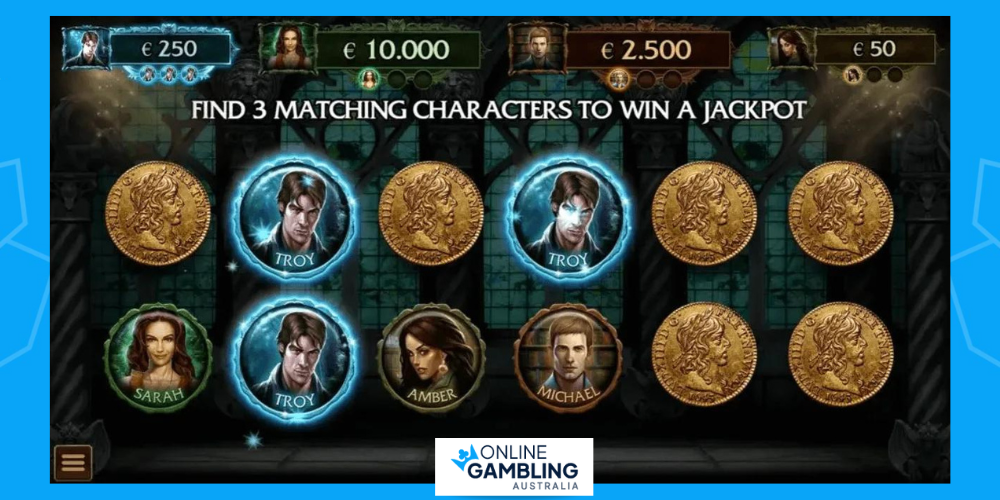 Microgaming Software Solutions
Microgaming's software solutions are equally varied, catering to both operators and players. They offer download, instant play (Flash), and mobile platforms, allowing operators to serve their customers on multiple devices and platforms.
Quickfire Platform
Microgaming's Quickfire platform deserves special mention. Launched in 2010, Quickfire allows operators to easily integrate Microgaming's games with their existing software. Quickfire offers access to Microgaming's library of games and is designed for easy integration with any existing platform, giving operators flexibility and customers a seamless gaming experience.
Collaborations & Partnerships
Microgaming's network extends to a wide array of strategic collaborations and partnerships. From reputable online casino operators to notable software developers and media companies, these alliances have enabled the company to offer an unparalleled range of products while simultaneously driving innovation and upholding the industry's highest standards of fairness and security.
Strategic Acquisitions & Affiliates
Having undergone significant changes in its business model, Microgaming is now a part of Games Global Limited, which finalised the acquisition of Microgaming's distribution business and online games portfolio. This restructuring also incorporates independent studios such as Triple Edge Studios and Just For The Win, which were initially affiliated with Microgaming, and are now under the umbrella of Games Global.
This strategic consolidation has broadened Games Global's game offerings and solidified its standing in the international gaming market, leveraging the legacy and brand strength of Microgaming while charting its own path in the industry.
Philanthropy & Social Initiatives
Apart from its industry contributions, Microgaming is also active in philanthropy and social initiatives. The company established the Microgaming PlayItForward programme in 2014, investing in health, sport, and education within the Isle of Man community. This corporate social responsibility initiative highlights Microgaming's commitment to making a positive impact on society.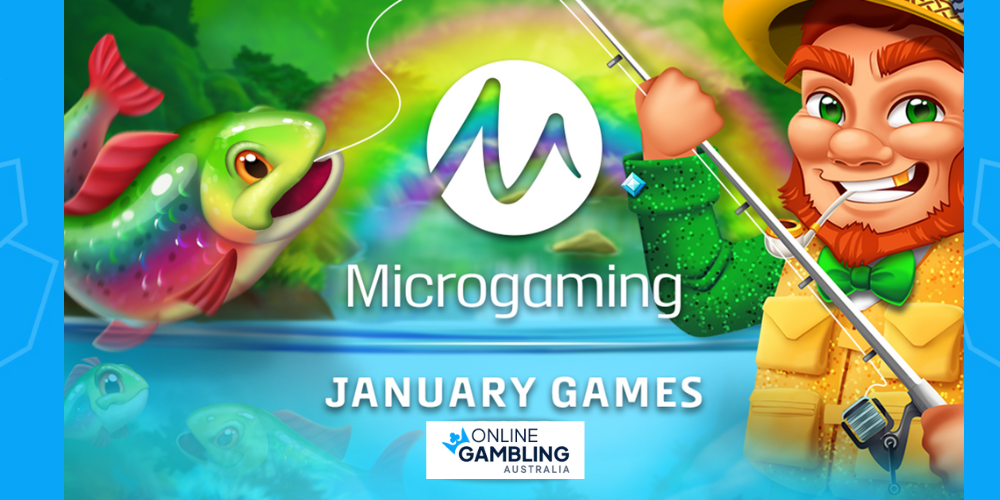 The Enduring Legacy of Microgaming
The Microgaming journey, characterised by innovation, quality, and commitment to fair gaming, continues to captivate players worldwide. The company's forward-thinking approach and dedication to enhancing player experiences exemplify why it remains a leading name in online casino gaming. So, for Australian players seeking a high-quality gaming experience, Microgaming's online casinos promise a world of immersive, fair, and entertaining gaming.
As Microgaming continues to innovate and push the boundaries of what is possible in online gaming, we eagerly await what the future holds for this industry titan. Undoubtedly, whatever comes next will be as exciting, if not more, than what has already been accomplished.
Why Select Microgaming Software Provider?
Choosing Microgaming translates to selecting a software provider that consistently stands out from the crowd. Their reputation for introducing ground-breaking features, like PlayCheck and CashCheck, sets them apart in an industry where novelty is key. They have an unshakeable commitment to delivering a safe, secure, and fair gaming environment, leading them to co-found eCOGRA, a testament to their integrity.
Moreover, Microgaming's partnerships with leading brands for branded pokies offer a unique cinematic gaming experience that's hard to find elsewhere. Microgaming isn't just a choice, it's a quality assurance in the ever-competitive world of online gaming.
Pros
Industry leader with rich innovation history
Extensive portfolio with over 800 games
Offers some of the biggest progressive jackpots
Superior graphics and sound quality in games
Games are mobile compatible
Advocate of responsible gaming and fair play
Cons
Some games have regional licensing restrictions
Limited selection of live dealer games
Fewer 3D games compared to competitors
Regular software updates required for optimal performance
Frequently asked questions
Who currently owns the Microgaming software and game portfolio?
As of 2023, Games Global Limited owns Microgaming's distribution business, online games portfolio, and a significant network of customers operating more than 900 global gaming brands. This was following the finalised acquisition deal from Microgaming.
What makes Microgaming a pioneer in the online gaming industry?
Microgaming is recognised as a pioneer because it developed the world's first online casino software in 1994 and the first mobile casino software in 2004. These innovations helped shape the online gambling industry.
What is the Quickfire platform by Microgaming?
Quickfire is a versatile and user-friendly platform developed by Microgaming. It allows seamless integration of Microgaming's extensive game portfolio with existing casino software, providing operators with a vast selection of pokies and other casino games.
What are some iconic pokies developed by Microgaming?
Microgaming has developed some of the industry's most popular and influential pokies, including Mega Moolah, which is known for its massive progressive jackpots, and Thunderstruck II, famed for its unique payline structure and engaging gameplay.
What does Microgaming offer in terms of live casino gaming?
Microgaming's live casino suite offers high-definition, real-time streaming of classic casino games like blackjack, roulette, and baccarat. They also offer the unique Playboy Live Dealer studio, which combines the excitement of live casino play with the glamour of the Playboy brand.
What does Microgaming's progressive jackpot network entail?
Microgaming's progressive jackpot network is one of the largest in the online casino industry. It links pokies across multiple online casinos, allowing jackpots to grow substantially. The network has paid out over a billion euros in total, creating multiple millionaires.
How does Microgaming ensure fair gaming?
Microgaming is a founding member of eCOGRA (e-Commerce and Online Gaming Regulation and Assurance), an independent organisation that ensures the integrity and fairness of online gaming. All Microgaming games are regularly audited by eCOGRA, ensuring fair play and transparency.