A Glance at Betsoft
Discover our meticulously curated list of top online casinos for Australian players, each one offering a premium gaming experience powered by Betsoft. Our team of seasoned professionals has diligently sifted through numerous options to bring you casinos that not only promise, but also deliver, entertainment, safety, and handsome rewards.
History & Growth
Founded in 2006, Betsoft rapidly rose through the ranks to establish itself as an industry leader in the provision of visually captivating and technologically advanced s. With a team comprising over 200 dedicated professionals, the company has successfully created a portfolio of over 200 games, attracting more than 500,000 players and partnering with over 500 clients worldwide.
Unwavering Commitment
Betsoft is unwavering in its commitment to responsible gambling, ensuring players enjoy a safe and fair gaming environment. The company undergoes regular audits and certifications, maintaining transparency and adherence to the regulatory requirements of the various jurisdictions in which its clients operate.
Major Achievements
Over the years, Betsoft Gaming has garnered numerous accolades and awards that underscore its devotedness to innovation and excellence in the iGaming industry. These recognitions celebrate the company's relentless pursuit of providing exceptional gambling experiences and its continuous efforts to push the boundaries of online casino gambling, earning it a distinguished place in the competitive market.
Each award and honour received shines a spotlight on Betsoft's significant achievements and contributions to the digital gaming world.
A Trophy Cabinet in Bloom
With titles like the 'RNG Casino Supplier Of The Year' at the 5 Star Awards in 2021 and 2022, and 'Game Of The Year' in 2022 and 2019, Betsoft has received recognition that reflects its status as a premier gaming content provider. The company has also been honoured with awards such as the EGB Winner 2019, CV Magazine Award 2019, G2E Asia Awards 2018-2019, Malta iGaming Awards 2018, and many more.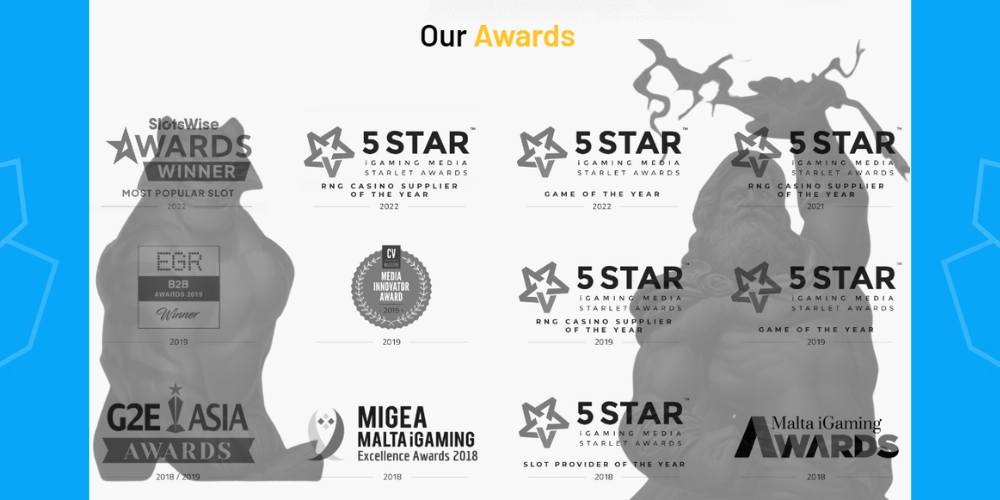 Technology & Customisability
Betsoft has mastered the art of combining advanced technology with user-friendly interfaces to offer casino games online that are not only visually stunning but also easy to navigate and play. The company's games are designed with a mobile-first approach, ensuring an optimal gaming experience across various devices.
Seamless Integration
Betsoft's platform is highly adaptable, allowing for seamless integration with various casino management tools and promotional structures. This flexibility enables online gambling sites to offer a diverse range of games and promotions, tailored to meet the unique preferences and expectations of different players.
Player Experience
Providing an unmatched player experience is at the core of Betsoft's offerings. Each game is intricately designed, with scrupulous attention to every detail, ensuring a mesmerising and engaging player experience that is unmatched in the industry.
Unmatched Game Features
Betsoft's games are celebrated for their captivating features and mechanics that promise an immersive and potentially rewarding gambling experience. The games are characterised by frequent wins and engaging bonus rounds, with outstanding return-to-player (RTP) rates, allowing players to enjoy value for their stakes.
Each game is meticulously crafted, showcasing thrilling narratives and themes that lure players into various engaging worlds. The interactive bonus rounds are not solely reliant on luck but also offer an experience that occasionally necessitates skill and strategic decision-making, enriching the gambling adventure and offering players a sense of control over the outcomes.
Ensured Fairness & Security
Betsoft takes fairness and security seriously, providing a secure gambling environment that players can enjoy with confidence. It is imperative for players to know that they are engaging in a gaming escapade that is not only entertaining but also just and secure.
From rigorous RNG certification processes to securing licences from reputable gaming authorities, Betsoft has left no stone unturned in establishing a fortress of trust and security for its players.
Read on to discover the meticulous steps and revolutionary systems Betsoft employs to guarantee an environment where fairness and security are paramount.
RNG Certification
Betsoft employs a sophisticated RNG system that guarantees unbiased and random game outcomes. This system is validated by Quinel M Limited, an acclaimed testing laboratory with a reputation for integrity and accuracy in the gaming industry.
Licences & Compliance
Holding licences in multiple jurisdictions, Betsoft adheres to the stringent standards set by regulatory bodies worldwide. The company is not only compliant but proactive in maintaining transparency and fairness in all its operations, ensuring a trustworthy gaming experience for players globally.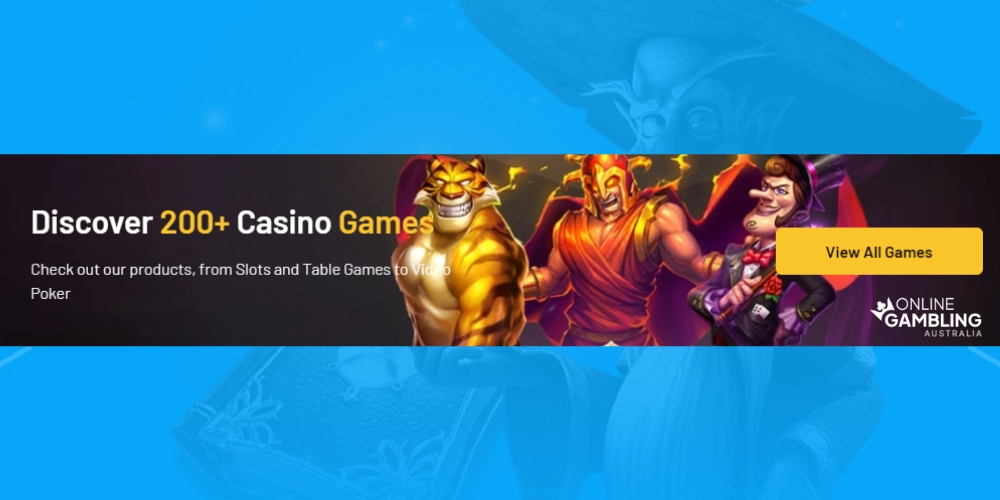 Betsoft Game Portfolio
Betsoft boasts a diverse and extensive game portfolio that caters to players of all preferences and play styles. Their collection encompasses a wide range of themes, each game meticulously crafted with high-quality graphics, engaging storylines, and radical features that promise an unparalleled gaming experience.
Whether players are in the mood for a classic table game, an adventurous pokie, or a strategic poker game, Betsoft's portfolio offers something for everyone. Below we go over 5 of the most popular Betsoft pokies in Australia.
Innovative Slot Games
Betsoft's slot game portfolio is not only diverse but also innovative, offering players an unparalleled gaming experience. One of the standout collections within their pokie offerings is the Slots3™ series. These games are celebrated for their extraordinary 3D graphics, animations, and sound effects, providing a highly desirable experience for players.
The Slots3™ series exemplifies Betsoft's dedication to excellence and innovation, with each game designed to engage players with entrancing themes and game mechanics. Whether enjoyed on desktop or mobile devices, the Slots3™ games promise a visually stunning and entertaining gaming session, catering to the preferences and tastes of a wide range of casino enthusiasts.
Safari Sam
Safari Sam is a delightful representation of Betsoft's 3D graphic capabilities, transporting players into the depths of the African savannah for an unforgettable adventure. This 30-payline pokie game introduces players to Safari Sam, the Great White Hunter, who is on a quest for fortune.
Unlike traditional pokies, the scatter in Safari Sam functions differently, rewarding players with substantial coin wins for a combination of Bilbao tree symbols instead of the usual free spins. Additionally, players can earn up to 4,500 coins by assisting Sam in spotting animals, providing not just an engaging game but also a narrative experience.
Dr. Jekyll and Mr. Hyde
Betsoft's Dr. Jekyll and Mr. Hyde offers players a thrilling and endearing gaming experience, drawing inspiration from the timeless tale by Robert Louis Stevenson. In this rendition, players witness the transformation of Dr. Jekyll and Mr. Hyde, with each character bringing unique elements to the game.
Beyond its beguiling graphics and animation, the game features 30 paylines, a substantial win potential of 480,000 coins, and distinctive bonus features. Whether it's triggering the Wild Hydes feature or collecting potion symbols for free spins, players are in for a treat with unexpected surprises and rewards at every turn.
Pinocchio
Pinocchio is a sterling example of Betsoft's dedication to creating charming gaming experiences. This pokie, based on the beloved classic tale, whisks players away to three meticulously designed 3D worlds: Geppetto's Workshop, Pinocchio's Classroom, and the Puppet Show. With a shifting background and reel appearance, each world offers unique Scatter symbols and bonus features.
Although it offers 15 paylines across 5 reels, Pinocchio does not skimp on the signature bonus features characteristic of Betsoft games, including free spins, re-spins, and the unique Real Boy Mode, which transforms Wood Boy symbols into wilds.
Greedy Goblins
Betsoft's Greedy Goblins is a whimsical and engaging pokie that takes players on a magical adventure with fantasy-themed 3D graphics. The game offers a myriad of features including Cascading Reels, free spins, and a progressive jackpot, providing various ways for players to win.
The Cascading Reels feature is particularly exciting, as it allows new symbols to drop down, increasing winning potential. With its intriguing storyline and interactive features, Greedy Goblins stands as a testament to Betsoft's groundbreaking approach to game design, offering players not just a pokie game, but an adventure.
Sushi Bar
Sushi Bar is another popular offering from Betsoft, appealing to players who enjoy a simplistic yet engaging gaming experience. With 25 paylines spread across 5 reels, Sushi Bar offers players a visual feast with its high-quality 3D graphics depicting various sushi dishes.
While it may not boast as many features as other Betsoft pokies, its straightforward gameplay makes it accessible and enjoyable for both beginners and seasoned players alike. The game's Wild symbol helps create winning combinations, while the Scatter symbol can trigger a generous amount of free spins, making Sushi Bar a delightful and rewarding gaming experience.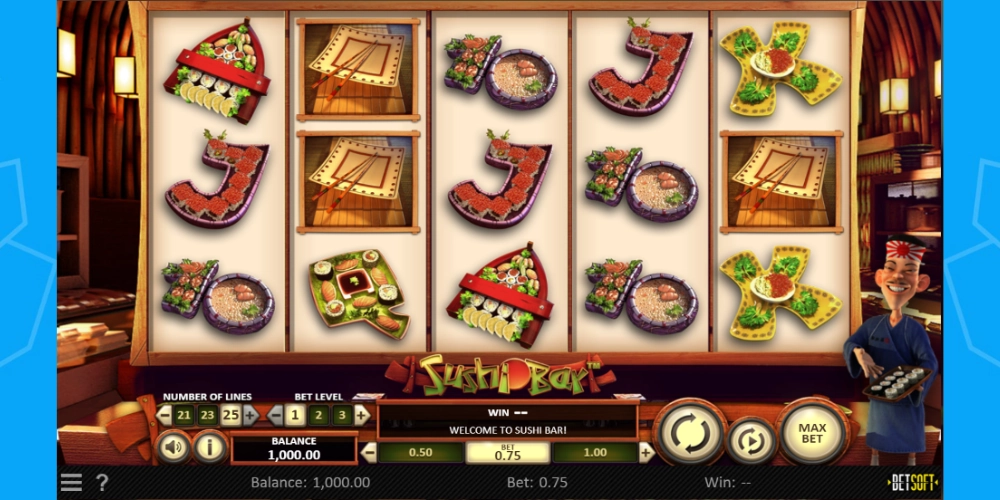 Betsoft Software Solutions
Betsoft has carved its niche as a leading provider of high-quality gaming solutions, developing products that cater to both players and operators. Their software solutions encapsulate a wide range of functionalities designed to enhance the gambling experience while providing tools that allow for seamless operation and management of online gambling platforms.
Casino Manager
Casino Manager is Betsoft's flagship administrative tool, designed to cater to the needs of casino operators. This robust platform acts as a powerful business intelligence tool that offers a wealth of features to streamline daily tasks and improve operational efficiency. With its modular design and intuitive user interface, Casino Manager allows operators to effectively manage player engagement, financial reporting, game reporting, and other crucial aspects of their online casino business.
Key Features of Casino Manager:
Per-Session KPI Reporting: Allows operators to optimise their business with advanced reporting and metrics, providing insights into player behaviour and revenue generation.
Financial Reporting: Offers intelligently designed financial reports that are generated swiftly and accurately, with integrated controls for in-depth analysis.
Alert System: Provides comprehensive real-time reporting on games, offering insights on a per-session or event-by-event basis.
Alert System: A real-time alert system that notifies administrators of significant events, helping in the immediate resolution of player disputes and other issues.
Take the Prize™
Betsoft's cutting-edge in-game promotional tool, Take the Prize, is designed to enhance player engagement and excitement. It offers random fortune wheels, cash prizes, and bonuses throughout qualifying games without affecting the gameplay or RTP. The tool is customisable, mobile-friendly, and designed to offer instant rewards and regular prizes, keeping players engaged and coming back for more.
Key Benefits of Take the Prize™:
Engages players with random wins and prizes.
Enhances player loyalty and retention.
Provides a thrilling gameplay experience.
Through these sophisticated software solutions, Betsoft not only promises an engaging and fair gambling experience for players but also offers invaluable tools for operators to manage and optimise their gambling platforms efficiently. Whether it's through detailed reporting, alert systems, or engaging promotional tools, Betsoft's software solutions are built to meet the diverse needs of the dynamic online gaming industry.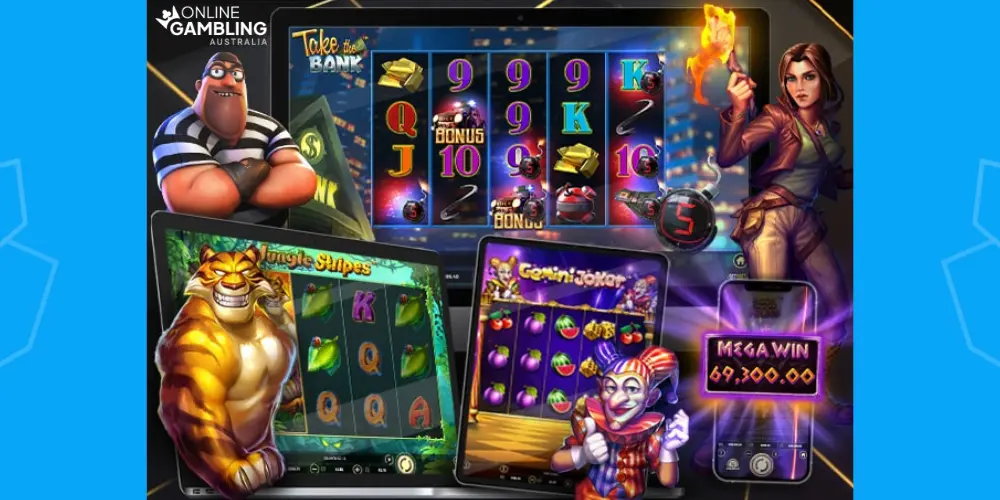 Why Choose Betsoft?
In a market saturated with gaming providers, Betsoft distinctively positions itself as a leader through its pioneering use of technology and a unique approach to game development. With advanced 3D graphics, dynamic animations, and immersive soundtracks, Betsoft is renowned for providing a premium gambling experience. Its dedication to innovation is evident in the SLOTS3 series and the groundbreaking SHIFT platform, which ensure cross-platform compatibility and superior game performance.
Platforms offering Betsoft's exceptional gaming content include notable casinos such as Wild Fortune, Kryptosino, Casombie, and Horus Casino. These establishments underscore the widespread appeal and recognition of Betsoft's gaming solutions in the industry. With a focus on securing and maintaining players' trust, Betsoft guarantees fairness and transparency in all games, validated by certifications from various regulatory bodies.
Furthermore, its strategic partnerships with industry leaders not only expand its global reach but also offer diverse gaming experiences to players worldwide, cementing its status as a sought-after and reliable provider in the iGaming landscape.
Pros:
Diverse gaming portfolio
Cutting-edge 3D graphics
Futuristic gameplay features
Mobile-optimised games
Certified fair and secure
Strong industry partnerships
Dedicated customer support
Player engagement tools
Solid reputation since 2006
Cons:
Limited table game selection
Restricted availability in some regions
Wagering limitations on certain games
Frequently asked questions
What makes Betsoft games unique?
Betsoft games are renowned for their advanced 3D graphics, dynamic animations, and captivating soundtracks that offer a premium gaming experience. They have a wide variety of themes and features designed to engage players and provide entertaining gameplay.
Is it safe to play Betsoft games?
Absolutely. Betsoft is committed to providing a secure gaming environment. Their games are certified fair by independent testing labs, and they operate under licenses from reputable regulatory bodies, ensuring a safe and fair gaming experience for all players.
How does Betsoft ensure the fairness of their games?
Betsoft games are subjected to rigorous testing by independent agencies such as Gaming Labs International (GLI) and Quinel, which verify the randomness and fairness of the game outcomes.
What types of games does Betsoft offer?
Betsoft offers a diverse gaming portfolio including a wide range of slots (classic, video, and 3D), table games, and video poker. Their SLOTS3 series and ToGo line of mobile games are particularly popular among players.
Does Betsoft provide games to regulated markets?
Yes, Betsoft is dedicated to providing games in various regulated markets worldwide. They hold licenses from respected gaming authorities and ensure their games comply with the legal requirements of each jurisdiction.
Can I find Betsoft games on multiple online casino platforms?
Indeed. Betsoft partners with many of the industry's leading online casino operators, so you can find their games on various reputable and popular online gaming platforms.
What support is available for Betsoft games?
Betsoft provides dedicated customer support to assist with any issues or inquiries related to their games. Players can also rely on the comprehensive support provided by the online casinos that host Betsoft games.