What does this mean to Star Entertainment Employees?
There is a possibility that over 8000 jobs are lost if Star Entertainment does not do some drastic changes in its way of working.
Crawford stated that despite the impact that the innocent employees would have if the establishment is forced to shut down, he would still be ready to shut it down regardless of this.
According to Crawford, The Star Entertainments' readiness to take those risks in pursuit of financial goals has been terrible, and the institutional attitude of this organisation has been astonishing.
He claimed that the facility had "incurred enormous risks" by enabling offenders to bet on their ground and by enabling money laundering to occur.
Crawford stated that there was an invasion by criminal organisations at The Star and that the operations had given scant consideration to ensuring that gambling addicts suffered the least amount of injury possible.
Whenever you speak about issues like laundering money, for example, you are enabling convicted felons to operate freely and nearly without any constraints in your casino.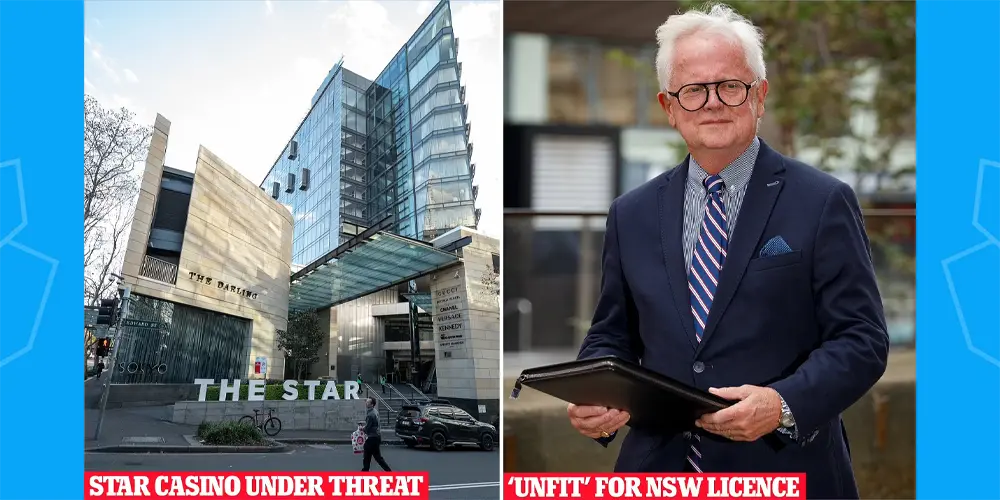 Crawford View
According to him, the practice of laundering money at The Star was not really about attempting to hide a bit of funds from the tax office. Rather, the casino was helping criminal organisations as well as very terrible individuals who had done terrible things transform their money from such operations to money they can utilise in an unlawful manner in the society they live in.
According to what he stated, The Star made purposeful measures to mislead and defraud their local bank, their personal board of directors, and authorities.
Crawford said that The Star's permit might be revoked, that it could have its license revoked, that it may be subject to significant penalties, or that it may also suffer any variety of these penalties.
The casino has been given a deadline of 14 days to provide an explanation as to why it shouldn't be subjected to disciplinary measures.
He said that it was not a simple game of pointing out the things that are not up to standard.
There is hardly a single person who can be held accountable for all that has gone wrong at the gambling facility.
According to a statement sent by the Star Entertainment Company, the company is "currently examining the report."
In the next two weeks, the organisation will provide a response to the notification.
The casino has been under scrutiny by the Bell Inquiry for a considerable amount of time, and on August 31st, the inquiry's report was submitted to the NSW Independent Casino Commission.
Since that time, Crawford as well as the ICC have already been contemplating the many choices available to them.
Crawford stated that there was a significant worry with the way things were done at The Star.
It does not appear that there is a solution that can be implemented quickly.