Who is Stake.com?
Stake.com, an online casino whose headquarters can be found in Melbourne, was created by Ed Craven and Bijan Tehrani in 2018. This company has grown into one of the biggest online casinos in the world, with Drake being the lead ambassador for the company.
Stake.com is a very popular online casino and sportsbook that strictly operates under cryptocurrency transactions. Because of their strict crypto rule, this is mainly seen as a Bitcoin casino.This is different from other online casinos where members have the option to either conduct transactions using fiat currencies or cryptocurrencies.
In late 2022, Craven and Tehrani were faced with a $716 million lawsuit by a former business partner, Christopher Freeman, who allegedly claims he was cut out of the business when they expanded to Australia.
The Company's Founders Revealed
While the company was created in 2018, it wasn't until 2021 that Craven and Tehrani were revealed as the founders. This news came to light after a media investigation into the crypto casino. Furthermore, this investigation revealed that Craven, a 27-year-old Australian citizen, was the country's youngest self-made billionaire. His partner, Tehrani, is a 29-year-old US citizen who is estimated to be worth more than $1 billion himself.
Stake.com's Marketing Tactics
This past year has seen an increase in Stake.com's marketing activities, mainly targeting the US and UK, where the company is the main jersey sponsor for EPL team Everton. Stake.com have made use of ambassadors and sponsorships in the US and UK.
Stake.com has also set up Stake.us, a website that targets individuals who live in states where online gambling is legal in the US to play on their site.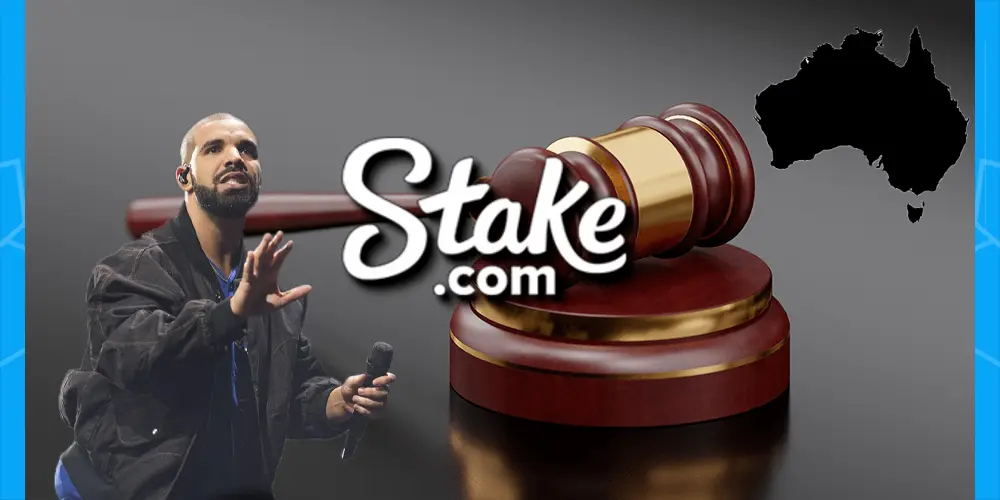 New Claims by Freeman
These advertising tactics have caused Freeman to expand his case against the Melbourne-based company. Freeman has stated that Stake.com is actively pursuing American customers, despite the country prohibiting cryptocurrency gambling.
Freeman's updated alleged claim states the following, "Despite a prohibition on cryptocurrency gambling in the US, Craven and Tehrani target customers in the US, including in New York State, by marketing Stake.com through its Stake.us subsidiary website and through various direct marketing efforts".
Freeman's claim also includes new details about the advertising tactics being used by Stake.com. He allegedly claims that Stake.com was promoted to party-goers at an unofficial launch party for the new film "Amsterdam" in New York.
This party, hosted by Drake, included a star-studded guest list, with Margot Robbie, Leonardo DiCaprio, and Rami Malek being amongst the few in attendance. The guests were allegedly invited to play Stake-branded poker and were given gift bags that included Stake merchandise.
A stake.com representative in Australia spoke out against these claims, stating that neither Drake nor Stake hosted a gambling event as an after-party for the movie launch.
While details of this event were written about in the New York's Post's gossip column, sources have spoken out to claim that Drake gave out "swag" bags to the guests as part of his ambassador role. However, it was once again stated that Stake.com had no active role in this event and the company believes that no gambling took place at the event.
Stake.com's spokesperson continued with the following, "As we have previously stated, the complaint brought by Chris Freeman contains many statements that are false and misleading. To be clear, Chris Freeman has never been involved with the Stake business and has never been a shareholder."